| | |
| --- | --- |
| Posted on July 13, 2016 at 9:25 PM | |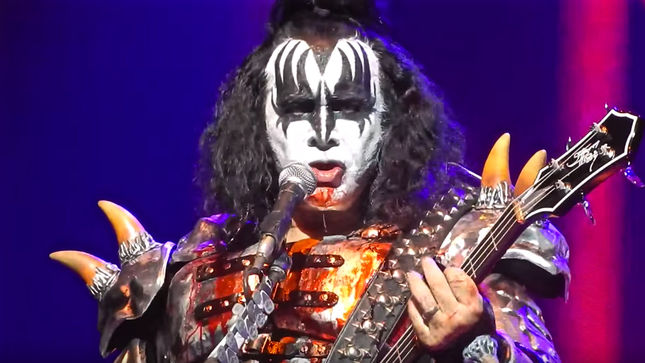 Prior to KISS hitting Edmonton and Calgary with their Freedom To Rock Tour, bassist/vocalist Gene Simmons spoke with Mike Bell For Calgary Herald. An excerpt from the interview follows:
Q: Will it be the same set list from the opening date of the tour?
A: "The set list stands, but we're going to keep changing numbers here and there, just to kind of liven it up. But between you and I, it doesn't matter. For the fan that hasn't seen us for years or maybe never, this idea that if you play the same songs in New York … that somehow you can't play that set list some place else is ridiculous because they're seeing it for the first time in years. But you always have the diehards that have to have something to complain about."
Q: But those diehards are the ones who have been with you from the beginning so …
A: "That's nice, that really is nice, but our blessing is also our curse, which is we have to play the more familiar songs because the vast majority of fans want that. I mean, I don't care that the Stones have been around for decades, I want to hear "Satisfaction". They're probably sick to death of playing that song — I don't care. I bought a ticket, I want to hear "Satisfaction". And rightfully it's a consideration we have to have. If you're a KISS fan you want to hear "Rock and Roll All Nite", you want to see the cannon blow into the sky and you want the confetti and you want what's expected … We don't use backing tracks, there are no disco boys in buttfloss outfits on poles on our stage. Nobody lipsyncs there's no backing tracks. We do what we do, love us or leave us, but we stay true to what we do, which is, just to be blunt, to put on the greatest show on Earth. That's it."
Q: You finally got your due from the Rock And Roll Hall Of Fame in 2014. Was that a good thing or was it more of a case of, "It's about time"?
A: "We don't ever do the "about time" thing because we got our first gold record as soon we went out on tour the first year. Because the difference between awards and fans is awards don't make noise, awards don't stand on their seats, awards don't buy tickets and awards aren't loyal. Awards is backroom politics. A group of 20 or 30 guys get together backstage and they vote for the bands they like. I'm completely in disagreement with the Rock And Roll Hall Of Fame. There are rap bands and disco bands and all kinds of other bands in there. And I say good luck with it, but, you know, listen, the disco hall of fame is OK, but Madonna doesn't belong in the Rock And Roll Hall Of Fame. Not until Led Zeppelin gets into the disco hall of fame, if you follow what I'm saying."
Q: Some people might think you might qualify for that as well with the Dynasty album.
A: (Silence) "Nah … Just to cut through it, we've been doing this a long time, we take everything very seriously. There's no Axl Rose behaviour, we're eternally grateful for the opportunity to go out there and make a complete spectacle out of ourselves, you're damn right we do. And when you see us you'll understand why I'm inviting all of the new bands to get up in the ring and let us show you how the big boys do it."
Read the full interview at CalgaryHerald.com:
http://calgaryherald.com/entertainment/music/every-day-is-kiss-ing-day-with-rock-and-roll-hall-of-famer-gene-simmons
From: http://bravewords.com/news/kiss-gene-simmons-discusses-freedom-to-rock-tour-theres-no-axl-rose-behaviour-were-eternally-grateful-for-the-opportunity-to-go-out-there-and-make-a-complete-spectacle-out-of-ourselves
Categories: News