| | |
| --- | --- |
| Posted on November 17, 2015 at 6:50 PM | |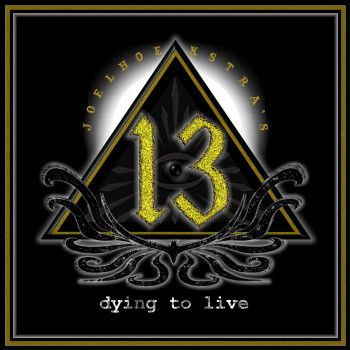 Joe Hoekstra's 13 – Dying To Live
Written by Juliano Mallon
Joel Hoekstra is anything but a rookie in the music business. He released his first album 15 years ago, and since then he has collaborated on albums of some very important people, such as Jack Blades, Jeff Scott Soto, Amy Lee, Trans Siberian Orchestra and Nelson, not to mention the fact he is a former member of two bands you might have heard about: Night Ranger and Whitesnake.
And it was right after leaving Mr. Coverdale's company thet Hoekstra recruited a bunch of absolutely awesome musicians and two top-notch vocalists (Russell Allen and Jeff Scott Soto) and started working on the album that is now known by the name "Dying To Live", one hell of an album that brings diversity to the table, all wrapped up in a perfect mix of punch and melody.
I can mention rockers "Anymore", "Scream" (one of the highlights of the album) and "The Only Way To Go" as examples of the heavier side of the album, where guitars not only take the lead, but they're followed closely by heavy bass lines. Open windows and top volume are recommended when listenting to these tracks.
With a more melodic-orienred sound, "Until I Left You" (another highlight of the album), "Never Say Never" and "Star Again" (another highlight) shine in the tracklist with heart-stopping performances and killer, explosive choruses, propelled by soaring vocals. Open windows... top volume... you know the drill already.
Also, mid-pacers "Long For The Days" and "Changes" (both highlights as well) offer a sort of a variation when compared to the other songs, but maintaining the melodic features that hold the album together. Multiple hearings are recommended...
Finally, rocker "Never Want" closes the album on a high note, showing a simple and highly efficient arrangement and a memorable chorus. It's simply impossible to remains physically indifferent to another highlight of the album
So, dearest ones, in a year where relevant releases are quite scarce, "Dying To Live" comes as a beacon of hope for the couple of months we have left in 2015, when Hoekstra reveals himself as a skilled songwriter (only one song had a co-writer). The combination of great songs performed by two veteran and highly tallented vocalists, plus a tight band (that included legendary drummer Vinny Appice and bassist Tony Franklin) make "Dying To Live" a mandatory purchase.
Categories: Album Reviews