| | |
| --- | --- |
| Posted on June 27, 2013 at 8:55 PM | |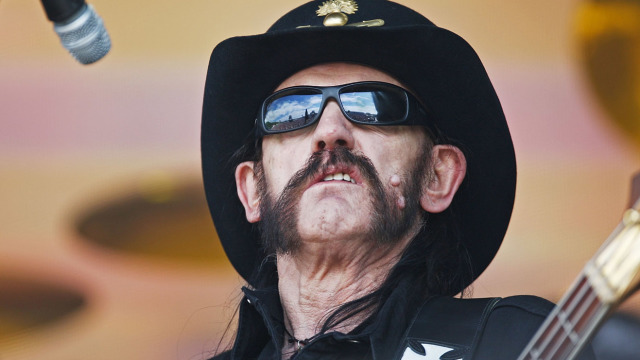 Motorhead frontman Lemmy Kilmister has been suffering from a few serious health issues lately, but as we all hoped, the man known to some as "God" isn't going down quite yet. In fact, the rock icon is currently alive, breathing, talking, f—ing, drinking, eating and even reading!
Lemmy Kilmister, currently 67 years old, was recently equipped with an implantable defibrillator after being diagnosed with an irregular heartbeat. The implantable cardioverter-defribullator (ICD) is actually designed to deliver a jolt of electricity if cardiac arrhythmia is detected, so if Lemmy's heart was to give out, the ICD would bring the legend back Frankenstein-style. On top of the major surgery, Lemmy developed a hematoma, forcing Motorhead to cancel a number of European tour dates.
Despite Lemmy's health issues, the Motorhead frontman is back on his feet, and according to a Facebook post on his official page, Lemmy is back doing what he does best:
We are happy to announce that despite rumors to the contrary,Lemmy is alive, breathing, talking, f—ing, drinking, eating, reading and will be back to playing shows shortly. As reported, he did undergo a Motor-pit-stop for some medical maintenance this past spring, and the timing of his recent illness was unfortunate in that it came so soon after that. Lemmy & Co believe in the 'keep calm and carry on' way of thinking. Fans can anticipate more Motorhead live action this summer, as well as the most exciting Motorhead in years, 'Aftershock', this fall.
Categories: News