| | |
| --- | --- |
| Posted on June 27, 2013 at 8:50 PM | |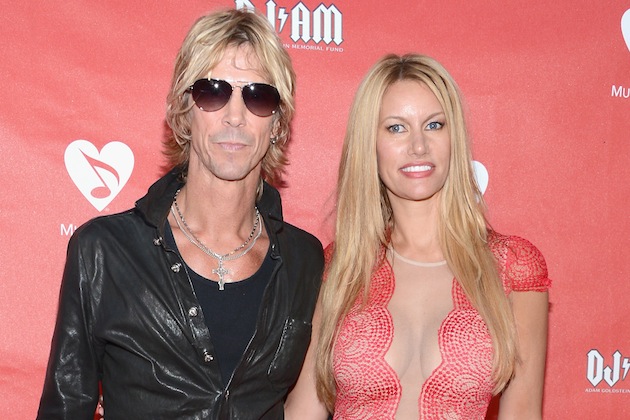 The family of Velvet Revolver / Walking Papers / ex-Guns N' Roses bassist Duff McKagan has reportedly been victim to a stalker. According to various news sources, while the musician was out traveling with his wife, Susan Holmes-McKagan, a 21-year-old stalker arrived at and refused to leave the home of the McKagans, leading to an arrest by Los Angeles police.
TMZ broke the news early this morning (June 27), detailing the story of an unnerving and unexpected visitor at Duff's doorstep. Story Walker Bannister, 21, reportedly travelled from Phoenix, Ariz., to arrive in L.A. Once he got to McKagan's house, Susan Holmes-McKagan's mother, who was watching the couple's two teenage daughters, found herself face-to-face with Bannister. Speaking with the mother of Susan, Bannister demanded to see "her daughter" and refused to leave the property until he had done so. Strangely enough, it has not been confirmed whether the man was requesting to see Susan Holmes-McKagan or one of her daughters.
After encountering the uninvited guest, who claimed it was "destiny" that brought him to McKagan's home, the grandmother called the police, which led to the cops hauling Bannister away for a psychological evaluation. Bannister has since been ordered to keep a distance of at least 100 yards from the McKagans at all times.
From: http://loudwire.com/duff-mckagan-family-victimized-stalker/
Categories: News