| | |
| --- | --- |
| Posted on June 27, 2013 at 8:40 PM | |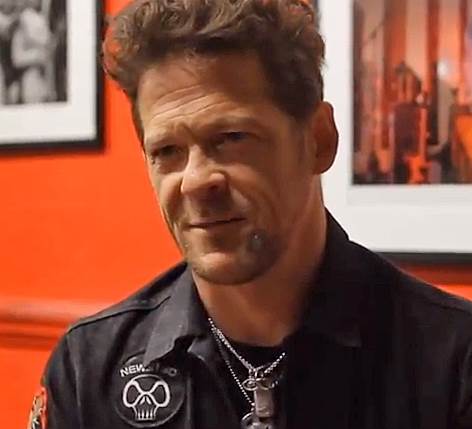 Darko Zivkovic of the Serbian Metal Portal conducted an interview with former METALLICA, VOIVOD and FLOTSAM AND JETSAM bassist and current NEWSTED frontman Jason Newsted prior to NEWSTED's June 25 performance at Kombank Arena in Belgrade, Serbia as the support act for SLAYER. You can now listen to the chat using the SoundCloud widget below.
Asked if he has ever heard the two METALLICA albums that were recorded after his departure from the band — 2003's "St. Anger" and 2008's "Death Magnetic" — and what his opinion was of them, Jason said: "I heard 'St. Anger' one time — really, literally. My wife, who at the time was my girlfriend, got the record, or actually had someone get the record for us when we were on tour with Ozzy [Osbourne]. And she got the record the day it came out. She [played] about seven tracks and took it off, and that's the only time I really ever heard it. I watched the video — the one they did in a prison [for the 'St. Anger' title track] — so I saw that a couple of times and I heard that song a couple of times. But I won't speak anything ill of METALLICA, because… you know what I mean?!"
He continued: "Are they the best-sounding records they've ever made? No. But 'Death Magnetic', I think, has some juice. I think it shows that they've still got it.
"I did see them play one of their new songs on the TV, on the [BBC television show 'Later... With Jools Holland'] a couple of years ago. And I don't know what the name of the song was. It was, like, a seven-minute song. It was f*****', 'Whoa!' And I just stood up in my living room when they were done, and I was [cheering them].
"I'm a fan of METALLICA, so that's kind of the way it is. But 'Master Of Puppets' is the s*** for me."
From: http://www.blabbermouth.net/news.aspx?mode=Article&newsitemID=191816
Categories: News