| | |
| --- | --- |
| Posted on June 24, 2013 at 1:40 AM | |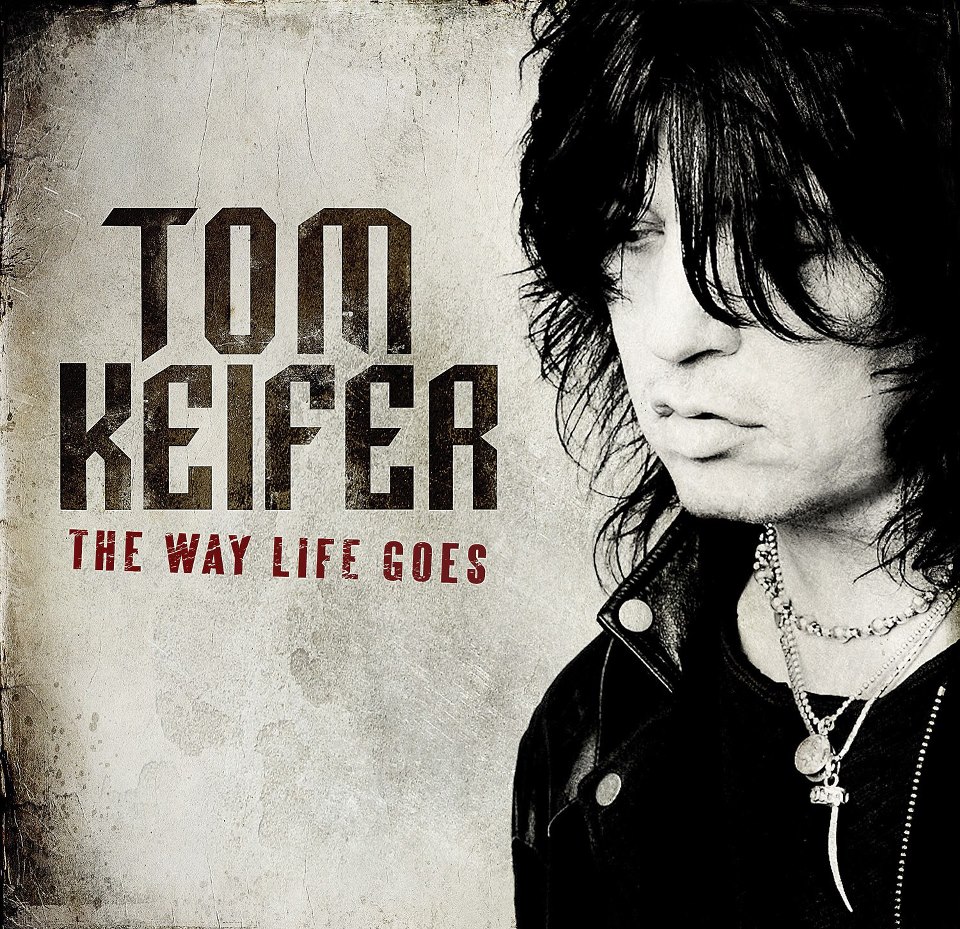 Tom Keifer – The Way Life Goes
Written by The Rock Man
Hair Metal. I just don't like the term. To the best of my knowledge, the phrase came to life at the beginning of the new millennium and is used to describe bands mostly from the club circuit in Los Angeles during the 1980s. Motley Crue, Poison, Ratt, Dokken and Warrant are examples of what people mean when they say "hair metal". I find it offensive because the term implies that any of these bands only became popular based on their image, their pretty boy looks or their monster hair styles, and that they had no musical substance or even spent any amount of time perfecting their craft, but that just isn't the case.
Take Cinderella as a case in point. I know what you are thinking, another glitzy, glam, decadent example of 80s metal from the L.A. scene. Well firstly they weren't from L.A. - they were from Philadelphia, and secondly they were an outstanding hard rock outfit that took the time to mould some amazing songs and albums that went past the efforts of some of their counterparts.
Sadly it has been a while since the band has laid down any new material, this is due in part to issues in the band and legal entanglements with their record company, however this hasn't stopped lead singer Tom Keifer from forging ahead and releasing his debut solo album titled The Way Life Goes.
The Way Life Goes has been nine years in the making and was recorded independently of any record company involvement giving Keifer the freedom to create a solid rock performance. From the first few chords of Solid Ground, the album's opening track, with its bluesy rock flavour you get the feeling you are about to experience a very impressive piece of work.
The album kicks into a higher gear with It's Not Enough, Mood Elevator, Welcome To My Mind, and Babylon. The album also contains a number of acoustic driven tracks throughout such as A Different Light, Thick And Thin, Ask Me Yesterday and The Flower Song. It has to be said that there are any number of songs that could have appeared on a Cinderella album and at times I had to remind myself this was a Tom Keifer solo project.
In a lot of reviews you will read so and so is sounding better than ever, in this case that is actually true given Keifer lost his voice at the end of the Cinderella tour for Heartbreak Station in 1991. Since then he has re-injured his left vocal cord on a number of occasions and had to re-train his voice. It is fair to say his range, tone and technique is of a better quality.
Once you strip away all the glitzy packaging from these 80s rockers you are left with no choice but to appreciate their musical abilities. Tom Keifer proves that on this record. After one listen you will see that Tom Keifer – The Way Life Goes is anything but hair metal.
Categories: Album Reviews