| | |
| --- | --- |
| Posted on June 23, 2013 at 10:45 PM | |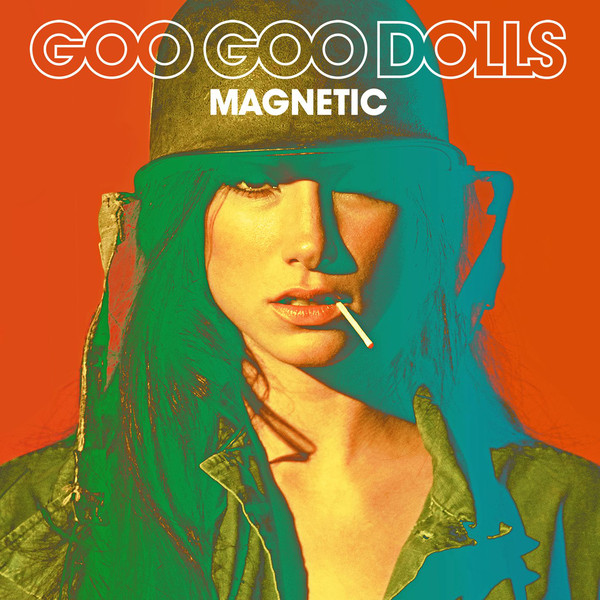 Goo Goo Dolls – Magnetic
Written by Elle Haus
They were once a punk band on an independent label when they started back in 1987 and through sheer persistence and desperation became one of the biggest rock arena acts of the past 26 years.
The Goo Goo Dolls came from humble beginnings to achieve more than 10 million albums sold worldwide and 14 Top Ten singles on various charts with songs like Name, Iris, Slide and Broadway catapulting them to superstardom.
Magnetic is the Goo Goo Doll's tenth studio release and is already following the success of previous albums A Boy Named Goo (1995), Dizzy Up The Girl (1998, Gutterflower (2002) and Let Love In (2006), by reaching number 8 on the US Billboard 200 Album Chart.
The Goo Goo Dolls have mastered the art of writing about the complexities of life and relationships and that theme continues throughout on Magnetic. Originally when the band started, bassist Robbie Takac was the band's lead singer, due to John Rzeznik's shyness. How that has changed over the years. On Magnetic, Takac contributes two vocal appearances Bringing On The Light, a traditional rocker and Happiest Of Days, a more acoustic driven track.
As for Rzeznik, he does some of his best work on Caught In The Storm, Last Hot Night, Keep The Car Running and the album's first single Rebel Beat which hit the Billboard Hot 100 at number 16.
Of course a feature of any Goo Goo Dolls album since Superstar Car Wash (1993) is the big emotionally charged ballad, on Magnetic that comes in the form of Bulletproofangel.
Overall, Magnetic is a well crafted outing. If you've purchased a Goo Goo Dolls album in the past decade or so you'll have a fair idea what to expect. They have perfected a formula that clearly works for them and they are happy to continue down that road, after all the numbers don't lie - you don't sell 10 million albums and become a four time Grammy nominee if you're not doing something right.
Categories: Album Reviews