| | |
| --- | --- |
| Posted on June 23, 2013 at 5:55 AM | |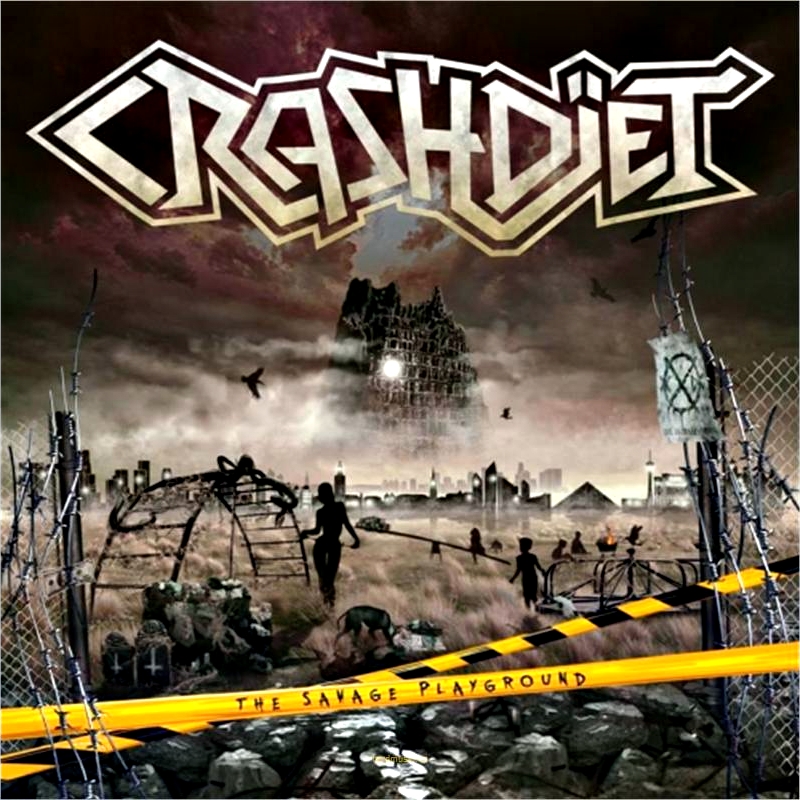 Crashdiet – The Savage Playground
Written by Dave Smiles
Crashdiet's fourth album, The Savage Playground (their second with vocalist Simon Cruz), sees the band take a heavier approach to their music, while maintaining the glam metal sound they've become known for in the past ten years. Hailing from Sweden and being part of the 'sleaze' rock movement that developed in the early 2000s, Crashdiet's decade plus career has been one filled with uncertainty, death and gritty determination to never give up.
For those new to the band, their founder and original singer Dave Lepard committed suicide in early 2006 after struggling with depression. Rising from a brief hiatus, the remaining members decided to continue feeling it would be a shame to not keep Lepard's spirit alive and so the world could know what real music sounds like.
In addition to heavier riffs, the most noticeable change is in how Cruz delivers his vocals. He still maintains the melodic elements he sung with on the 2010 album, Generation Wild, but is now more inclined to let loose with the guttural cries. He seems more comfortable and there are less times where you think, 'he sounds like Sebastian Bach.' His performances are raw and filled with life. Listen for his gasps for breath in between delivery.
Many of the songs maintain an attitude of having nothing to lose and the energetic, urgent playing from the band mirror this perfectly. Having faced so much adversity it's as if the band has regressed to a primal need to take what they deserve. From the opening track, Change the World, it's clear the band have a focused mission statement.
While not a concept album, it could be considered an album of concepts with some topics within the songs seeming to run into each other, sometimes meeting resolution, sometimes dissolution. Sin City's cautionary warnings about the temptation of sex, alcohol, money and debauchery are met with the awareness of Got A Reason, but being too far gone to care. The summer time fun of Drinkin' Without You disappearing when we discover the Snakes In Paradise.
Two singles with supporting music videos have already been released, Cocaine Cowboys and California. You could pick any of the remaining eleven tracks for a follow up. It's THAT solid an album.
It's been claimed the absence of rock n roll in the mainstream is due everything having being done before. Well, Crashdiet prove that there are still fresh riffs to be written without having to reinvent the wheel.
The Savage Playground is for the fans of old school hard rock bands like Guns N Roses, Motley Crue, Skid Row, Kiss and Hanoi Rocks who have been waiting for 'that' album to come along. It's also for the kids who post on YouTube videos, 'I'm 14 and I'm so sorry for what my generation has done to music'. 
Categories: Album Reviews