| | |
| --- | --- |
| Posted on June 18, 2013 at 8:00 PM | |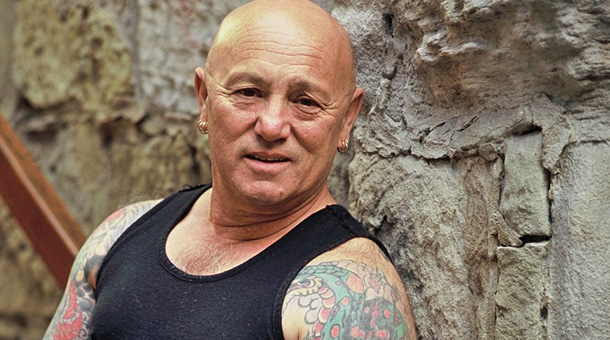 Rose Tattoo frontman Angry Anderson has been told he's too nice for politics – and if he wants to make it he'll need to learn to attack.
He's been pre-selected to take part in the next federal election for the National Party of Australia, a centre-right body generally representing farming and rural interests – after previously admitting he didn't fully agree with their politics, but he'd come to an agreement with them.
Anderson tells the Sydney Morning Herald: "I'm told by veteran politicians that you have to be an animal to be in politics. I assume they're talking about survival instincts, not behaviour.
"I've been learning how to be a go-for-the-throat attack dog. Apparently I'm too nice a guy to be considered a politician."
Anderson says his motives are simple: "I want the forgotten people to have a voice. There are a lot of us out there who feel we're not being heard or listened to. I want to be the voice of the common man."
Rose Tattoo are still going strong, although the frontman admits there's a big different in the 21st century. "After performing I spend time with the boys in the band and talk about the gig. These days we actually remember everything we did."
He says that, in the past, his idea of a good time was "obliteration and saturation of the senses." Now it's more like "sitting back, drinking a nice fruity merlot, with a cheese platter to top it off."
But one thing's still the same: "There's only one way Rose Tattoo can play, and that's bloody loud. I'm planning to clear the room."
From: http://www.classicrockmagazine.com/news/rose-tattoo-angry-angerson-too-nice-for-politics/
Categories: News