| | |
| --- | --- |
| Posted on June 18, 2013 at 5:55 AM | |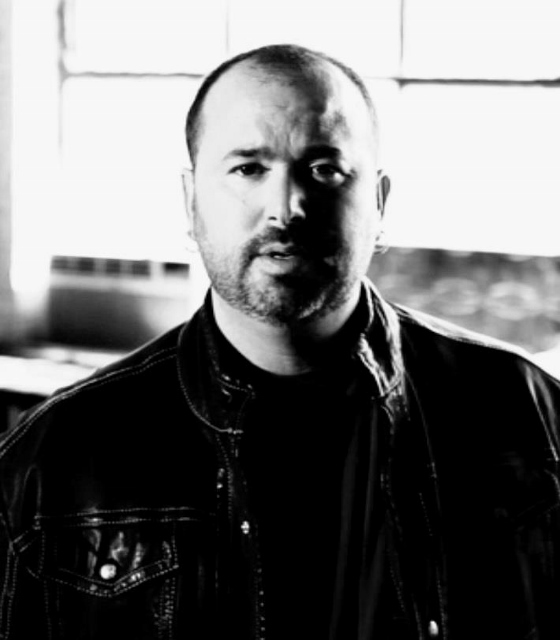 INTERVIEW WITH LARRY KING
By Juliano Mallon
Many people know you from Soleil Moon, but your career as a vocalist stretches a long way back. Could you tell us a bit about your days on Human Factor?
Wow "Human Factor"...that was one of my first bands out of college. We were more of a progressive rock band back then. A combination of YES meets KANSAS.
And just like Robin Beck you worked with jingles. And that's no easy job as some people think. Do you think that work helped you, in any way, as a singer? And if so, how?
I couldn't have asked for a better studio education than singing jingles. The advertising business has always been a consistent and quite lucrative career. You are thrown into the fire, and if you can't cut the mustard you are immediately let go. Best thing that ever happened to me and I am extremely grateful to be accepted into that community of very talented musicians.
Soleil Moon was created by you and John Blasucci. How did you guys come up with the idea about that project?
John and I have been partners in crime for about 17 years now. We created Soleil Moon as a foster child Project for misplaced songs. That would be, the songs that nobody else wanted but we thought were worthy. We put Worlds Apart out in 2000 and the rest is history.
And the name is excellent. Where does it come from?
John is very Yin and I am very Yang...opposites that work together blissfully and compensate for each other. Oddly enough I think I need John More than he needs me but....you'll have to ask him. Hence, Soleil Moon....Sun and Moon. I'll let you summize on who is who.
The band has a very rich sound, blending elements from various music styles. How do you choose the musicians who'll play in the album?
The key to a good production is to hire that right guy. Each song has its own story and it has always been extremely important for me to get the correct interpretation. Every musician has that thing that they are really great at....the best at. When artists are in their comfort zone they perform with passion which makes the arrangements that much better.
The first Soleil Moon came out in 2000, and it took you over a decade to release the follow-up. Why was that?
This material is a labor of love which happens over an extended period of time. We all write for many different situations and try not to force the Soleil Moon material. In other words life does get in the way sometimes. Regardless it is awfully nice to be appreciated.
"On The Way To Everything" was re-released last year. Why?
Frontiers picked up the record after the Michael Thompson Band released Future Past. I released On The Way To Everything in the states prior. It was very nice and an honor to have the label pick up the record. Yeah, to the mighty Frontiers.
One of the musicians on Soleil's Moon second album is Michael Thompson. Was it hard to get him to play with you?
Michael and I have been good friends for many years and I am currently the lead singer for MTB's Future Past which was released in 2012. I have been using Michael in the studio for my various projects for years and he is truly one of the world's greatest guitar players.
Was that the opening door for you to join the Michael Thompson Band?
Kind of....He had many options and I was fortunate enough to get the call.
Their first album is still, to this day, regarded as a classic. Also, it features superb vocal performances by Moon Calhoun. How much of a challenge for you was to Record the follow-up to such an incredible work?
I could never sing like Moon he has an extremely powerful voice, amazing phrasing, and amazing pitch. This ultimate combination is why he goes down in history as one the world's greatest vocalists. I am humbled to be walking in his footsteps.
"Here I Am" was recorded by Soleil Moon first. Whose idea was that to include that song on the MTB album?
Frontiers Records...We had written a song called Free, which was a little bit on the eclectic /overly creative side, that did not make the record. The label asked for different options which is when I sent them a copy of the new Soleil Moon record. They liked Here I Am so we worked it in to the MTB effort. This twisty turn of events led to the release of On The Way To Everything.
On the other hand, "Can't Miss" had already been recorded on MTB's first album. Who opted for re-recording it? And why?
Michael did...That song was such a big hit for him in the 80's he thought that it would be cool to bring it up to date so that the listeners had something familiar to grab hold of.
What are the differences you see between both MTB albums, Larry?
Technology always brings fun and different writing and production possibilities. We did our best to keep the spirit of the first album but put some of the newer us in the second.
And what are the future plans for Soleil Moon?
We are currently working on a new record for both Soleil Moon and MTB. Michael and I have already written 4 amazing songs and the Soleil Moon team is writing away. Hopefully we will have something out by next year.
Finally, as I had stated before, Soleil Moon encompasses many music styles, what translates as you being a very versatile vocalist. Who are your main influences, as a singer?
I have been exposed to so many singers in my lifetime that picking names would be unfair. What I can say is this...Musicians spend their life listening and absorbing as many tricks and licks to store away in their locker. The singers that really shine are the ones that know how to tell a story. I am always grateful that I am allowed to do what I do and live well. But I have always been a fan of Steve Walsh from the group Kansas.
Larry, it's been a pleasure talking to you. I hope we have the opportunity of chatting again and I wish you all the best on your future projects. The doors of the AORWatchTower are open for you, my friend.
Enjoy your life now, don't wait for tomorrow. Thank You, please drive through.
First published in the AORWatchTower 31 May 2013. Reprinted with permission.
http://aorwatchtower.blogspot.com.br/2013/05/entrevista-exclusiva-com-larry-king.html
Categories: Interviews