| | |
| --- | --- |
| Posted on June 16, 2013 at 10:50 PM | |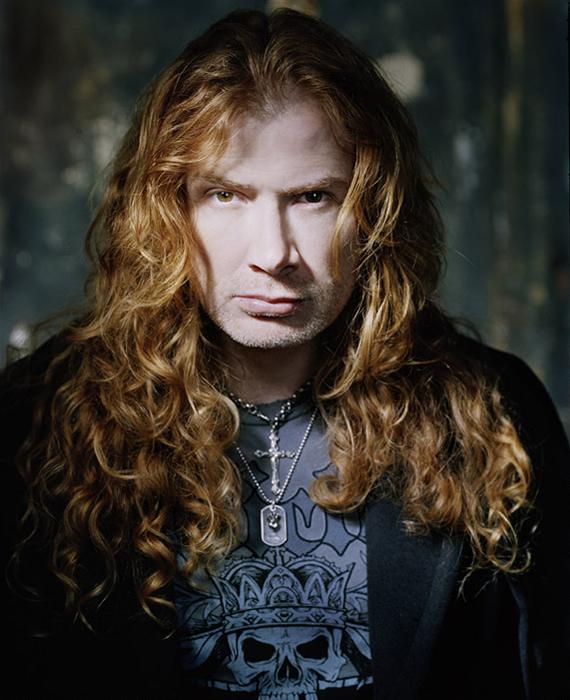 Megadeth mainman Dave Mustaine recently discussed the sound of the group's latest effort "Super Collider," calling it in line with his own personality.
During an interview with Loudwire, the frontman described the four-piece as "a metal band for the people, by the people," also reaching an interesting subject of singing the word "baby" for the first time in any Megadeth song.
"I figured that I just need to write from my heart and not from my head anymore," Mustaine said. "My head gets in the game and I start thinking about, 'I like this, I don't like that and if you don't like this then I need to tell you what's going on. I know better because I watch the news on TV and you have no idea because you don't sit in a hotel room for 24 hours a day watching friggen news.'"
Mustaine then pointed out the importance of getting back to the essence of Megadeth, saying, "I think just backing away from all that stuff and just getting back to what makes Megadeth 'Megadeth' – it's a metal band for the people, by the people, of the people where we sing about what we have in common not about what I watch on the news and how mad it makes me.
"It's not just politics," the frontman insisted. "I don't know if it's the dad in me or I got soft or you just get older and you have little lives depending on you. If the fans got to me and I started realizing, 'Hey you know what, you do influence these guys with your behavior and what you say,' but I kind of lost sight of that and I'm glad that I was able to make a record that is more in line with who I am as a person."
While describing the experience of working with Disturbed singer David Draiman, Mustaine couldn't help noticing how the things he says are often meticulously tracked in order to be turned against him. "People are so obsessed with everything I say right now," he said, "trying to dissect it and turn it into something awful and so I was just taking a look at how I'm wording stuff."
The singer/guitarist also stated that the new album's title track was actually written several years before and got left out. According to Mustaine, there were those who compared the song to such rock classics as the Who's "Baba O'Riley," or "Highway to Hell" by AC/DC.
"The majority of the riffs in [the track] 'Super Collider' — it's a very simple song, there's not a lot of stuff there, it was a file I had saved from several years before. I restructured the song a little bit and added a part to it and that's how the song ended up being. It was just one of those songs that had a vibe to it, it wasn't even that it was simple, after we finished 'Super Collider,' people were saying, 'Wow, it sounds like 'Teenage Wasteland' [the Who's 'Baba O'Riley']; it sounds like [AC/DC's] 'Highway to Hell;' sounds like [Van Halen's] 'Running With the Devil,'' and I was like, 'Well those songs don't suck.'"
"Super Collider" dropped on June 4 via Mustaine's Universal-powered label Tradecraft. As the fourteenth studio effort in the Megadeth catalogue, it debuted at No. 6 on the Billboard 200 chart with 29,000 units shipped in the US within the first week.
From: http://www.ultimate-guitar.com/news/general_music_news/dave_mustaine_on_super_collider_its_in_line_with_who_i_am_as_a_person.html
Categories: News