| | |
| --- | --- |
| Posted on June 16, 2013 at 3:00 AM | |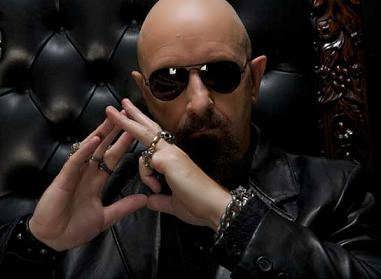 It's simple word association, when you say Heavy Metal, I say Judas Priest. That's my definition of those two words and it is that way for millions of other metal heads around the world. Since their 1974 debut album Rocka Rolla, Judas Priest have continued to define the genre for over four decades, over the years they have seen many challengers come and go but still maintain the title of Metal Gods. In 2012, Judas Priest wrapped up their epic Epitaph world tour with a storming set at London's Hammersmith Apollo. It was announced that this would be the band's final large scale world tour and to commemorate the event the band capture this explosive show on film and have released it on DVD. I caught up with lead vocalist Rob Halford to discuss the bands outstanding career.
Rock Man: Congratulations on the success you've had over the years, you must be happy with were the band is currently?
Rob Halford: Oh yeah it's fantastic, you know it's a never ending story for us we've been making metal for over three decades and forty years of the name Judas Priest because the name of the band came up in 1969.
RM: You say 40 years of the name Judas Priest I believe that had something to do with a Bob Dylan song?
RH: Yeah, we've never really been able to get to the root of this because when the band was first created none of the absolute original members were in the group, so there's still a story floating around out there that talks about a Bob Dylan song called Frankie Lee And Judas Priest, so that's good enough for us. Having said that, it's a wonderful name, for us it really kinda puts over the idea of what we do with our music, you've got the light and shade, the power, the positive, the negative whatever you want to call it, those two words really work perfectly for us musically and the name has done us proud for all these years.
RM: Tell me a little bit about playing live to the fans and touring.
RH: Yeah it's brilliant. We live for getting on the road, it's what makes it all worth it you know, to get in front of your fans, I mean that's what any band will tell you, that's part of the full circle when you're in a group, you write your music, you record it and then you get back out in front of the fans that are the life line really, we've never forgotten how important, and never will forget how important our fans are. Without our fans that look after us there's really no point in doing what we do, we live for the pleasure we get from performing and that's made possible by the incredible fans that we've got all over the world.
RM: It's fair to say that Hard Rock and Metal fans are the most loyal supporters of a genre of music why do you think that is?
RH: Well I think it's a lot of things. We've talked a little bit about being the underdog in so much as the perception of metal, particularly by the people that don't really understand us and may have difficulty appreciating the great things that we do. We couldn't care about that type of reaction, quite frankly, but the metal heads know what we're about. We call ourselves the metal community and there's a tremendous amount of loyalty that exists particularly in the world of metal on a world wide basis. It's like you put some metal heads from Sydney with some metal heads from Rio or London or Tokyo or Moscow and they all relate to each other because they love this kind of music. There's a special bond that I think exists between us all, it's really hard to put your finger on, but it's definitely unique in the whole spectrum of rock and roll.
RM: In 2010 you celebrated the 30th anniversary of British Steel, considered by many to be one of the greatest heavy metal albums of all time. Why do you think it's stood the test of time?
RH: That was a great record to make, we literally banged that out in a matter of weeks, we came off a Japanese tour and we were on track to deliver another record to our label, we didn't have much time to think really, so there's just a very special atmosphere about that release, the songs are very tight, very precise, full of melody and hooks much like everything we've done in Priest. I think it was a very straight forward, compact, uncluttered release with a fantastic sound that our producer Tom Allom made for us and we just caught the wave in 1980/81, things were starting to grow on a massive scale for Priest and on an international level for all styles of metal.
RM: If we go back to 2008, you released your first concept record Nostradamus. What was it about that subject matter that made it ideal for a Judas Priest project?
RH: Well I think really it's a lot of things. You look at the history of life and people, they just generally go through the same conditions and that was definitely the case with Nostradamus, he had his family difficulties, he had rejection by certain quarters, he was some what of a guy who was misrepresented, people didn't understand him, they couldn't quite figure him out, what he was dabbling in, and I think there's a bit of a correlation there with aspects of metal. And musically we just tried to touch on some of the more significant prophecies that he's famous for, but we wanted to talk more about the personal things that went on in his life and make him a real character, rather than just what most people know him for, the books, the movies and this, that and the other about the visions he had so many years ago.
RM: After so long in this business what is the Judas Priest secret to longevity?
RH: It's all about the music. It's all about music, writing music that lasts forever. Whether we like it or not people call us living legends of metal because we've come from the start of it in Birmingham, the heart of metal with our mates Ozzy and Black Sabbath, we're all from the same neck of the woods, and I think at the end of the day it's all about the quality of your work, quite frankly. And we put on a show, you know, people remember a show by Priest they talk about it for ages and want to re-live it.
Judas Priest – Epitaph is available on Blu-Ray and DVD through Sony Music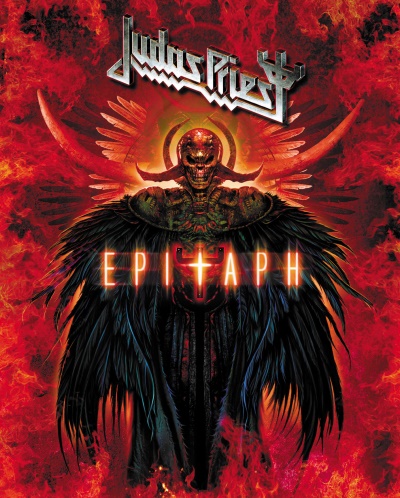 Categories: Interviews