| | |
| --- | --- |
| Posted on June 13, 2013 at 8:20 PM | |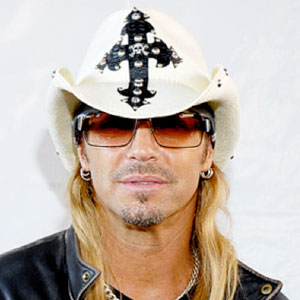 Suffering a brain hemorrhage is probably one of the more terrifying experiences a person can go through. For Poison's Bret Michaels, that terror was compounded by a fear of getting caught watching softcore porn when the EMTs showed up to save his life.
Michaels relived the experience during his recent appearance on 'Conan,' telling host Conan O'Brien that his brush with death happened to take place while he was indulging in two of his favorite things: baseball and breasts.
"I was sitting on my couch — I wish it was a much more dramatic story than that," Michaels said of the night in 2010 when he was rushed to the hospital with a bleeding brain. "My daughters had just gone to sleep, and I'm a sports fanatic, so I was watching the MLB Channel. This is in April, so baseball was just kicking up. The channel was on a break, so I switched over, and 'Busty Cops 3: To Protect and Serve' had come on — it was one of the channels I had happened to surf through. True story, I'm not lying. I paused for a second for a commercial break."
O'Brien, of course, wasn't buying the whole "paused for a second" story or Michaels' assertion that he landed on 'Busty Cops 3′ accidentally. "That was one of the last visions I had," Michaels laughed. "Some awful, awful softcore something or other. In between that and MLB, something when awry, and it was horrific … [Getting caught watching it] was my only concern."
From: http://ultimateclassicrock.com/bret-michaels-porn-almost-killed-him/
Categories: News