| | |
| --- | --- |
| Posted on June 4, 2013 at 10:45 PM | |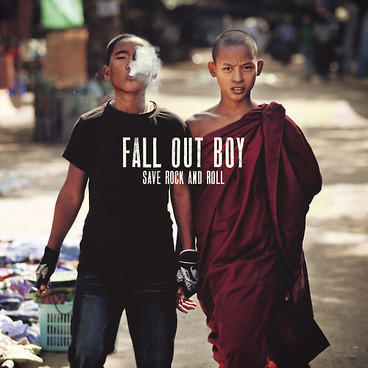 Fall Out Boy - Save Rock And Roll
Written by The Rock Man
After announcing an indefinite hiatus in 2009, Illinois rockers Fall Out Boy make a triumphant return in 2013 with the release of their new album Save Rock And Roll.
Over the past few years the band members have been exploring side projects they felt they could not do while Fall Out Boy was active. Singer and guitarist Patrick Stump released a solo album, Soul Punk in 2011, drummer Andy Hurley and guitarist Joe Trohman formed the metal group The Damned Things with Scott Ian of Anthrax fame, while Bassist and chief songwriter Pete Wentz teamed with singer Bebe Rexha to form the ska/electro pop band The Black Cards.
With all of that out of their systems, the lads returned to Fall Out Boy with a sense of revitalisation and freshness. Save Rock and Roll has all the hallmarks that make Fall Out Boy a multiple MTV Video Music Award winner.
The opening track The Phoenix is a big bold smack in the mouth, which signals the bands intentions, followed by the first single My Songs Know What Did In The Dark (Light 'em Up) which keeps the foot on the throat. Alone Together, Where Did The Party Go? and Death Valley showcase the band's ability to write a seriously catchy tune that won't escape your head and gets the toes tapping - this record will make you want to get up and move. A number of guest performers appear throughout the album, which includes American rapper Big Sean, Courtney Love, Foxes and Sir Elton John on the title track Save Rock And Roll.
The album was produced by Butch Walker who has produced albums for the likes of Avril Lavgine, Simple Plan, Sevendust, Default and Taylor Swift among others. This is his second time producing for the band, having previously worked on their commercial success Infinity On High release, and the results are stunning. The sound is ambitious, polished and big…very, very big.
Save Rock And Roll blurs the line between pop, rock, mainstream and punk but is one hell of a ride, one you'll want to take again and again.
Categories: Album Reviews