| | |
| --- | --- |
| Posted on June 4, 2013 at 2:45 AM | |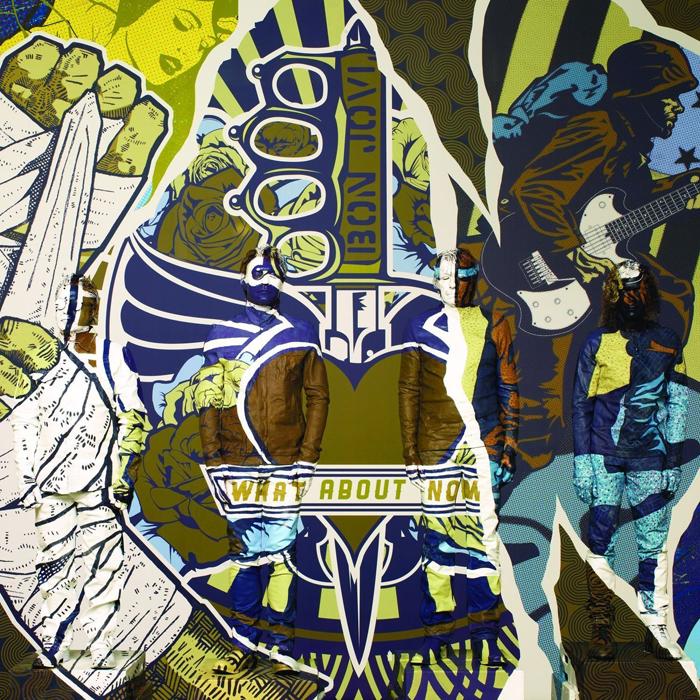 Bon Jovi - What About Now
Written by The Rock Man
From the get go let me declare my bias towards this band. I have been a strong advocate for this New Jersey rock outfit since 1984, long before they were household names selling out stadiums the world over. Back then they were like any other long haired, glitzy hard rock band trying to leave their mark on the world. In 1986 they did leave their mark, with their Slippery When Wet release and from there they have become one of the great rock acts in music history.
By the time These Days was released in 1995, Bon Jovi had five outstanding albums under their belt, but These Days was the first time my faith in the band was tested, and sadly it wouldn't be my last - Crush (2000), Lost Highway (2007) - what were they thinking? Of course in between these shaky moments the band would redeem themselves with some solid efforts, however the band I grew up loving in the 80s has changed over the years.
This brings us to 2013 and another chapter of the Bon Jovi story with the release of What About Now. This new album offers, for the most part, an enjoyable listen. Bon Jovi have become synonymous with big catchy arena rock anthems and that is what they serve up on this album with Because We Can, That's What The Water Made Me, Beautiful World and the title track, What About Now. What's Left Of Me has a strong Someday I'll Be Saturday Night feel to it and overall What About Now is a well made record. The slight problem I have is that from time to time I forget I am listening to Bon Jovi and I think I'm trapped in an asylum listening to Tom Waites. Tracks such as Amen, The Fighter and Not Running Anymore (a bonus track on some versions) couldn't be any further from the band of the 1980s.
I don't understand why bands have to change or even tinker with a tried and true formula that has worked so well for them in the past. The perfect example of this is the artists that felt the need to compete with the grunge movement of the 90s by releasing their own "grunge style" album. Or in Bon Jovi's case, their 2007 need to channel Keith Urban on Lost Highway.
Regardless, What About Now on the whole stacks up well with other releases from the band over the last decade or so. As always the song writing is very positive and offers hope in these uncertain times and the musicianship is top notch, especially guitarist Richie Sambora and lead singer Jon Bon Jovi who deliver strong performances throughout.
There's enough on What About Now to keep casual fans more than entertained and as far as us die hards like myself are concerned, we'll continue to "Keep the Faith" and follow the boys from Jersey no matter what they do. 
Categories: Album Reviews