| | |
| --- | --- |
| Posted on June 3, 2013 at 9:20 PM | |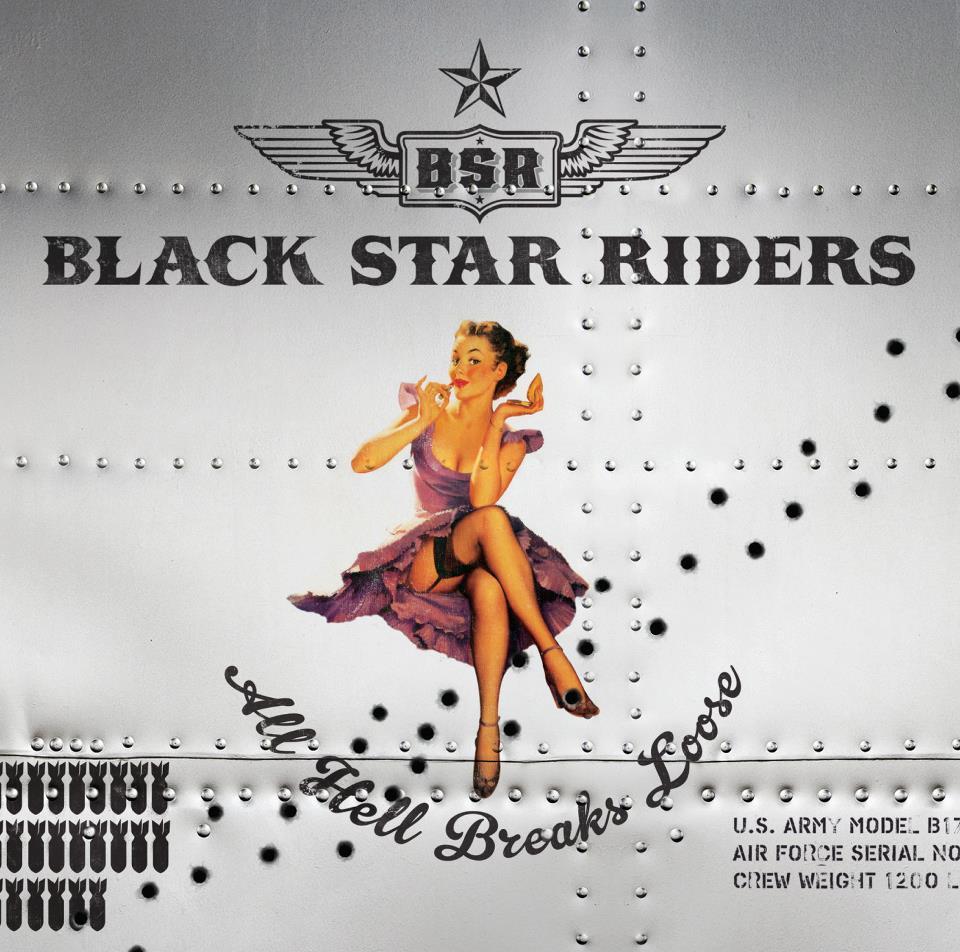 Black Star Riders - All Hell Breaks Loose
Written by Elle Haus
The boys are back in town, but not as we know them. Original Thin Lizzy guitarist Scott Gorham is back with the touring band under a new name – Black Star Riders. And along with the new name, which comes from an outlaw gang in the 1993 film Tombstone, comes a brand new album - All Hell Breaks Loose.
Joining Gorham in the new full-time band are Ricky Warwick (ex-Almighty frontman), Damon Johnson (guitarist for Brother Cane, Alice Cooper), Marco Mendoza (bassist for Ted Nugent, Lynch Mob) and Jimmy DeGrasso (drums for Megadeth, Ozzy, Alice Cooper).
This much anticipated album kicks off with the title track, showing from the get-go that Black Star Riders are their own band with their own sound, yet still doing justice to the great Phil Lynott and the original Thin Lizzy. Bound For Glory follows and takes you on a journey back to the good ol' days of 80s rock.
Kingdom Of The Lost is a standout track, showcasing Warwick's Celtic heritage – the only Irishman in the band. The trademark guitar harmonies are pronounced on this Irish folk song.
The album ends with a blues track, Blues Ain't So Bad, and for a blues track, it ain't so bad. The guitar work alone is worth a listen on this one.
While Lynott's influence on Warwick's vocals is evident and musically Black Star Riders draw on Thin Lizzy profoundly, it is done with respect and nostalgia, and pays wonderful tribute to the great man and great band without ending up as a sad shadow of the original Thin Lizzy.
Black Star Riders' debut album is exactly what you would expect from such an experienced group of seasoned musicians. It's pure old school rock, likely to draw parallels to Thin Lizzy, however this rock outfit can hold their own and All Hell Breaks Loose delivers its own identity and deserves to stand on its own.
Categories: Album Reviews