| | |
| --- | --- |
| Posted on November 22, 2018 at 6:35 PM | |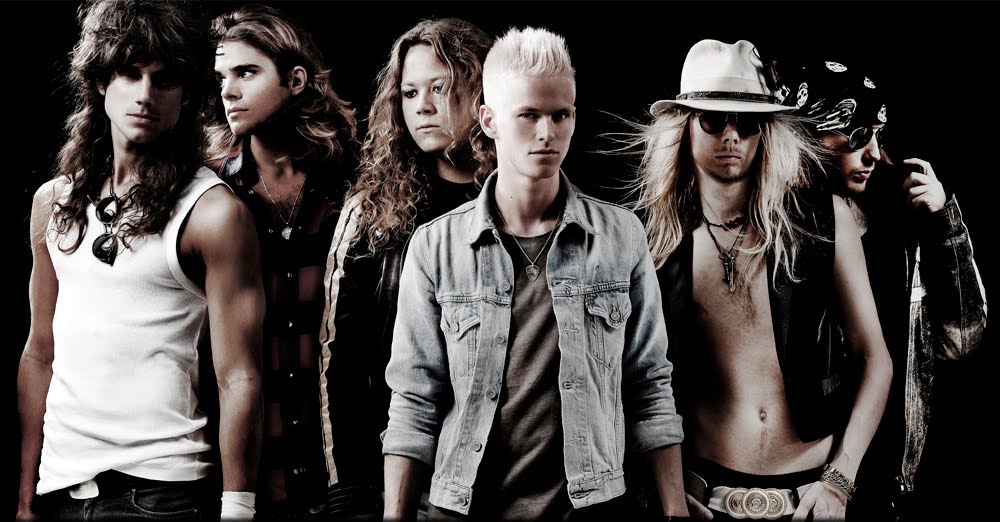 Interview with Erik Gronwall
By Juliano Mallon
When he became the frontman for H.E.A.T. (back in 2012) Erik Grönwall was just another promising name on the Swedish music market. But shortly after that, he gained the respect of melodic rock enthusiasts and continued to solidify the career the band had been building over the years. Now, some six years and four albums since joining H.E.A.T., Grönwall is with the band on the final leg of the current tour and he managed to find the time for a conversation with me, where we talked about the past, present and future of one of the most beloved bands in the current melodic rock scene and with a good deal of surprises.
Enjoy ...
In 2009 you won the Swedish version of the "Idol" show. Right after that, the single "Higher" went gold in only 3 days and two albums were released. What are your memories of those days?
Erik Gronwall: Chaotic and fun. It was life changing in many ways. I'm only 30 but it feels like I've lived two life times.
What vocalists do you look up to? Who are the ones who inspire you? Why is that so?
EG: 50's and 60's music started it all for me. When I was 10-12 years old I played and sang a lot of Elvis, Little Richard, John Fogerty etc. I'm still inspired by the same singers (I think John Fogerty is the most underrated rock singer in the world in a way) but I'm also inspired by more 70's and 80's singers like Freddie Mercury, Robert Plant, Bon Scott and frontmen like Mick Jagger.
So, in a short period of time, a lot happened before you joined H.E.A.T., replacing Kenny Leckremo. That was a brutal rollercoaster, wasn't it? In retrospect, how do assess all that today?
EG: Replacing Kenny and trying to win over a fan base that loved the old singer and that line-up was one of the hardest things in my career so far but it made me strong as hell. I had a lot of doubts and fear in the beginning but it turned me into a demon since nowadays I don't really give a fuck about much and that's very liberating. It's like that Johnny Cash song 'A Boy Named Sue': "I knew you had to get tough or die". It's hard to stop someone who doesn't care.
Though H.E.A.T. didn't have a long career then and only two albums out (though "Freedom Rock" was – and still is – a fantastic album) did you have any fears and/or expectations when joined the band? I mean, you could've gone solo…
EG: Absolutely, but I've never regretted joining Heat. It's still one of the best career decisions in my life so far.
"Address The Nation" was your debut with H.E.A.T. and, in all honesty, it sounded like you were there from the start. How was it for you to adapt to the band's way of working? The songwriting aspect, especially…
EG: That was the good thing and the cool thing about the guys. They didn't want me to adapt in any way, instead they welcomed me to the songwriting process and were open to try something new. I had done a lot of co-writes earlier so I was used to writing with different people. It's just all about respect and to try each other's ideas.
That album is a straightforward melodic rock effort and the Japanese reissue – from 2013 – brought a second disc with 5 more songs, among them "California" and "Too Far On The Wild Side", two absolutely fantastic anthems. As they didn't make the cut (God only knows why… lol) I'd like you to talk about them…
EG: (Laughs) With all due respect, I don't really like those songs – I actually hate "California". If it hadn't been for democracy those songs would never have been released.
Preceding the release of "Tearing Down The Walls", the band released "A Shot At Redemption", an E.P. that also had two great tracks that were not to be included on the album: "Under Your Skin" and a cover of Patrick Swayze's hit "She's Like The Wind". Again. could you please talk about those songs? Were they recorded especially for that E.P.? Who came up with the idea of that cover version and why that specific song?
EG: Our writing process works like this. We write around 30 songs for an album, half of the songs we decide to record in the studio and around 10 songs make it on the album. We want to make sure we get the best of the best and sometimes we succeed, sometimes we don't. "She's Like The Wind" was actually just a bonus. We had recorded everything and were happy with the result but we had paid for one more day in the studio and didn't really know what to do with it, so our producer suggested we should try "She's Like The Wind" and we recorded everything in like 5-6 hours.
"Tearing Down The Walls" has more edge than any other album H.E.A.T. had released back then. There are heavier parts, more aggressive melodies and equally aggressive vocal performances. Was that something the band had been holding back or something worth trying at the time?
EG: I think that it was a natural process to go heavier and I think I might be a bit responsible for that even though the guys like a lot of traditional hard rock as well. I wanted to get away from the AOR sound (sorry Juliano) and instead try something more classic Hard Rock. It's Heat so it will always be melodic. I think "Tearing Down The Walls" is the best album we've released.
At that time, the band opened concerts for the Scorpions in Spain and in Italy. That might've been quite the experience, huh?
EG: Yes, that was very cool. We opened for the Scorpions in Padova, Italy and then got the offer to do it again in Spain (or maybe it was the other way around...). Either way it was a great experience.
Also, H.E.A.T. went to the U.S.A. for the first time. How was that for you? What are your memories of those concerts?
EG: I love the USA and it was cool to try that market. Tough market but a great country to play in.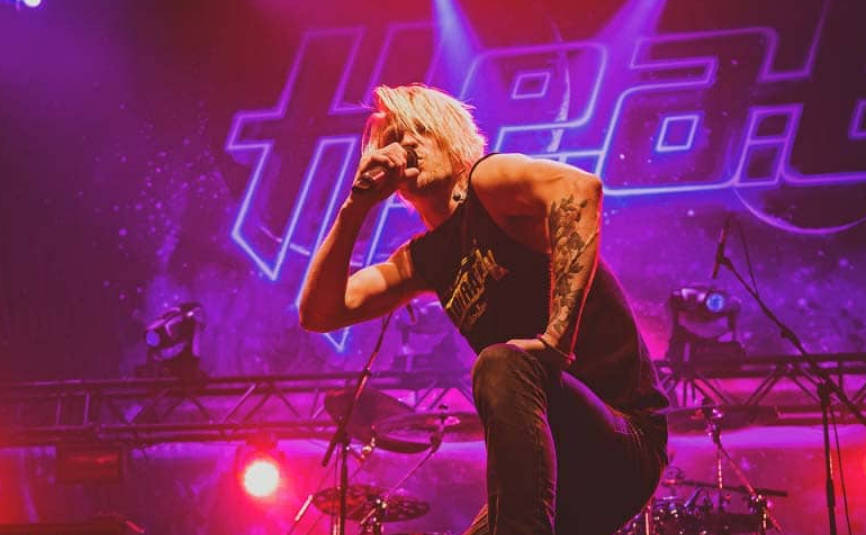 I wonder if you guys have some kind of project to go back to the U.S.A. and roll the dice there. If so, when? And what are your hopes regarding the American market? It seems obvious, but it's always worthy listening directly from you…
EG: No official plans unfortunately (but there are plans). I try to live without expectations and get surprises on the way instead of being disappointed, so I don't really have any hopes. I'll focus on the music and see what happens.
Talking about concerts, "Live In London" came out in 2015 as the register of a concert recorded on May 2014 and, as one should've expected, focused on both albums with you as frontman. Was that somehow special for being recorded? What are your memories of that night?
EG: (Laughs) I didn't even know the show was being recorded so you're asking the wrong guy... I don't think we even had plan to release the album it was more of a "let's try to record with this new equipment" thing. Somehow it ended up great and we decided to release it.
Still on the subject of concerts, how do you guys come up with the setlist for your shows? Is that a collective effort?
EG: Most of what we do is a collective effort but we like to involve the fans when deciding the setlist so we ask around a lot on social media. We are also looking at Spotify statistics to see most listened songs etc. We are playing for the fans and it's our job to entertain them. They should have a saying in what they want to hear.
How was it for you singing the songs from the first two albums? Did you have any kind of hesitation back then?
EG: Hell yes but once again when I decided not to give a fuck I became the best version of me.
The next album was "Into The Great Unknown", released last year. I think it's safe to say that's the most experimental album H.E.A.T. has ever put out so far. What do you think was different while writing for the album that set it apart from the others, musically speaking?
EG: I think the biggest difference was that we didn't hang out as much before making the album and under the songwriting process. So everybody was hanging out with other people in the business and I think that somehow might have influenced the songwriting. I don't really like "Into The Great Unknown", I think we can do better... however it was something we had to do.
The band has a lot of upcoming concerts scheduled from late November to late January. Do you find the time to work on new songs while on tour?
EG: Normally we don't write anything on tour but we get a lot of inspiration for the songs and lyrics when touring, so it's good to hang out and experience things together.
I believe you might already have some material being worked on for the next album. How do you define its musical direction?
EG: No more bullshit. Hard & heavy.
Talking about your next album, and if you had to guess, would you say it'd be a so-called return to the classic H.E.A.T. sound or could we see the band pushing the envelope - musically again?
EG: It's actually a bit early to say but I think it will be more classic Heat but heavier. Maybe a combination between "Address The Nation" and "Tearing Down The Walls".
On the album subject, is there a favorite of yours? I'm sure there is (Laughs). Which one and why is that "the one" for you?
EG: "Tearing Down The Walls". Great songs, great sound, great tour on the album. That's when things started happening for real for us.
What can we expect from H.E.A.T. in the near future? What do you project for the path ahead?
EG: We'll be away for a while writing new songs but we'll be back with some great material and bigger tours.
H.E.A.T.'s been touring the world and I've got to ask: when are we going to see you guys here in Brazil?
EG: That's something we ask ourselves every day. Let all the promoters know that we are up for it! Can't wait to go there.
Erik, it's been a pleasure talking to you. I wish you guys all the very best and hope to see you live in Brazil soon. The doors of the AORWatchTower are always open for you…

EG: My pleasure! Thanks for having me and I hope to see you in Brazil soon. Rock N' Roll!
Originally posted @ the AORWatchTower, this interview is reproduced here @ Full Throttle Rock with granted permission.
For more information about H.E.A.T. visit the band's official website at: www.heatsweden.com
H.E.A.T. – Into The Great Unknown is available on Gain/Sony Music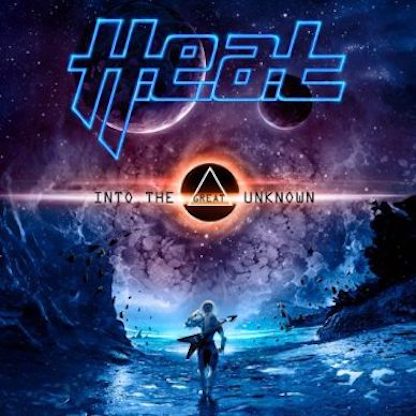 Categories: Interviews