| | |
| --- | --- |
| Posted on October 25, 2018 at 12:15 AM | |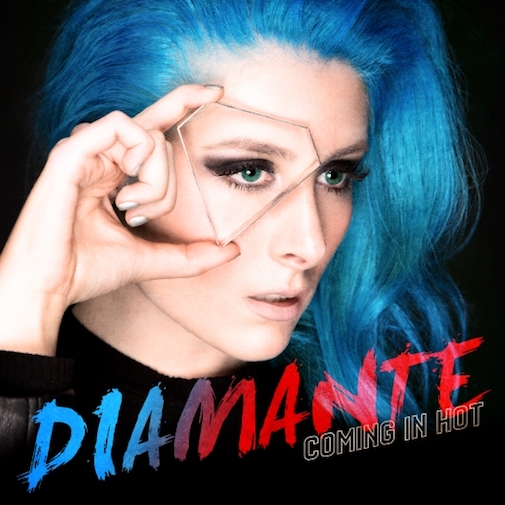 Diamante – Coming In Hot
Written by The Rock Man
Up until recently I associated the word "Diamante" with a glittery ornament on a garment. However, the word now has a new and exciting definition: Fiery, youthful and spirited next generation of rock. So who or what in the blue hell is Diamante? A fair question. 
Diamante is a 22-year-old rock singer based in Los Angeles, California. She previously released a 5 track EP titled Dirty Blonde featuring the single Bite Your Kiss which achieved success in the U.S. reaching the Top 5 on the Billboard Hot Singles chart in 2014.
Shortly after that in 2015, she was announced as one of the participants in the Revolver Magazine's Hottest Chicks In Hard Rock National Tour.   
Since then she has been feverishly working on her debut album titled Coming In Hot with producer extraordinaire Howard Benson (Theory Of A Deadman/P.O.D./Daughtry). And the fruits of that labour have now come to bear.      
Coming In Hot is an album full of sex-charged and teenage angst material and while on face value that may seem a little immature or even repetitive for some, songs like the singles Bulletproof and Had Enough, as well as tracks like Fight Like A Girl, Kind Of Love and the title cut are just so damn catchy and full of sweet guitar hooks and melody that you can't help but rock along. It is hard to ignore the '80s feel throughout the record, this is largely due to Diamante being heavily influenced by music from that era, which is pretty rare for someone of her age. Yet somehow she also manages to blend a modern style with those influences and it all comes together nicely.    
In an attempt to show Diamante is more than just a one trick pony, cuts such as War Cry and Sleepwalking bring an industrial feel to her brand of rock. While I'm Sorry is the album's sole ballad and appears in two versions, English and Italian. And then there is the punk-ish Definitely Not In Love which is just a straight-up fun track. Another nice addition to the record is a cover of the Heart song Crazy On You, which Diamante puts her own spin on and this is a respectful salute to one of her childhood heroes. 
The inevitable comparisons to Lzzy Hale (Halestorm) will be expected and an argument to support such views could be warranted, but Diamante is her own identity and not merely a clone of rock women who have gone before her and as such should be judged on her own merits. 
Is it for everyone? Probably not, but it's not intended to be either. This is one of those records you put on at a Summer pool party to set a good vibe and that's exactly what Coming In Hot will do. For a first up effort by an artist still finding her way, this is a pretty good offering and over the coming years it will be interesting to see how Diamante develops with each studio recording. Keep an eye on this one, something special could be in the making.    
Categories: Album Reviews