| | |
| --- | --- |
| Posted on July 12, 2018 at 1:35 AM | |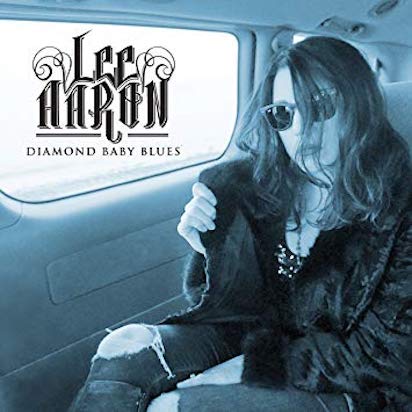 Lee Aaron – Diamond Baby Blues
Written by The Rock Man
After a 20-year absence from the rock scene and indulging in a passion for jazz, the once dubbed "Metal Queen" made a triumphant return to the world of rock and roll on the 2016 release Fire & Gasoline. At that point I don't think anyone expected a follow up album so quickly; but alas, two years later the Canadian rocker has returned with a brand new album titled Diamond Baby Blues.
The new disc is a sophisticated blend of five new original cuts and seven covers. I guess one could pose the question why not just record an album of all new material? Or an album of all covers? But really at this stage of her career I'm just happy she's back singing rock and roll again.
So, let's take a look at the brand new tracks. First up is Diamond Baby, this track oozes melodic spunk. This hard rocker is full to the brim of swagger and groove and is easily one of the best songs Aaron has done in her career; and that is saying something when you consider her volume of work. Next is American High, here we have a cut full of American references on a bed of chugging melodic guitars and swing influenced drums.
Mercy is another hard rocker that, in my opinion, has a very strong Aerosmith flavour to it especially during the intro. The Best Thing is a nice rock ballad with a sweet blues feel, building to a catchy melodic chorus. This is one of the highlights of the album overall. This brings us to the final new original track In The Bedroom. To me this has more of a modern pop rock feel about it. While solid and not the worst thing I've heard, I wouldn't class this as one of the album's strengths.
As for the covers, they kick off in style with a smooth rendition of the Deep Purple blues fest that is Mistreated. I have a list of singers that I hold in high regard, that are above the exceptional and David Coverdale is on that list. Not many vocalists get anywhere near what Coverdale can do, try as they may. Aaron, however, does a stealing job. I'm A Woman is a track that takes its cues from the 1955 Bo Diddley song I'm A Man. Here things get interesting, musically the essence of the original is there but with more of a modern hard rock blues approach; lyrically the gender references have been changed, as you would expect, but in addition Aaaron has added a solid portion of her own lyrics with very few of the original lines left in, just the basic vocal phrasing. This aside, still an awesome track.
I have long believed that someone needed to do a heavy rock/metal version of Janet Jackson's Black Cat. I mean this track is perfect for the genre, well finally someone has and it makes absolute sense that it would be Aaron. Three words: This. Version. Rocks! Speaking of rockin', that's exactly what Aaron does on the Stevie Wright classic Hard Road; in fact, this track might even surpass the original. All the elements of the original are present but she brings a modern day edge to the piece which give the track a sense of freshness.
Like so many artists before her, Aaron tackles the Dee Dee Warwick classic You're No Good. Personally, I still prefer the Van Halen version from Van Halen II but this a petty handy cut, nonetheless.
I'm not sure that Diamond Baby Blues is going to break any new ground or expand her fan base, but does it really need to? Lee Aaron fans the world over will be drawn to this and enjoy it as much as I did. The band sounds fantastic, particularly guitarist Sean Kelly, her voice is as strong as ever and she still knows how to rock, which is all you want in a Lee Aaron record.
Categories: Album Reviews