| | |
| --- | --- |
| Posted on July 5, 2018 at 8:25 PM | |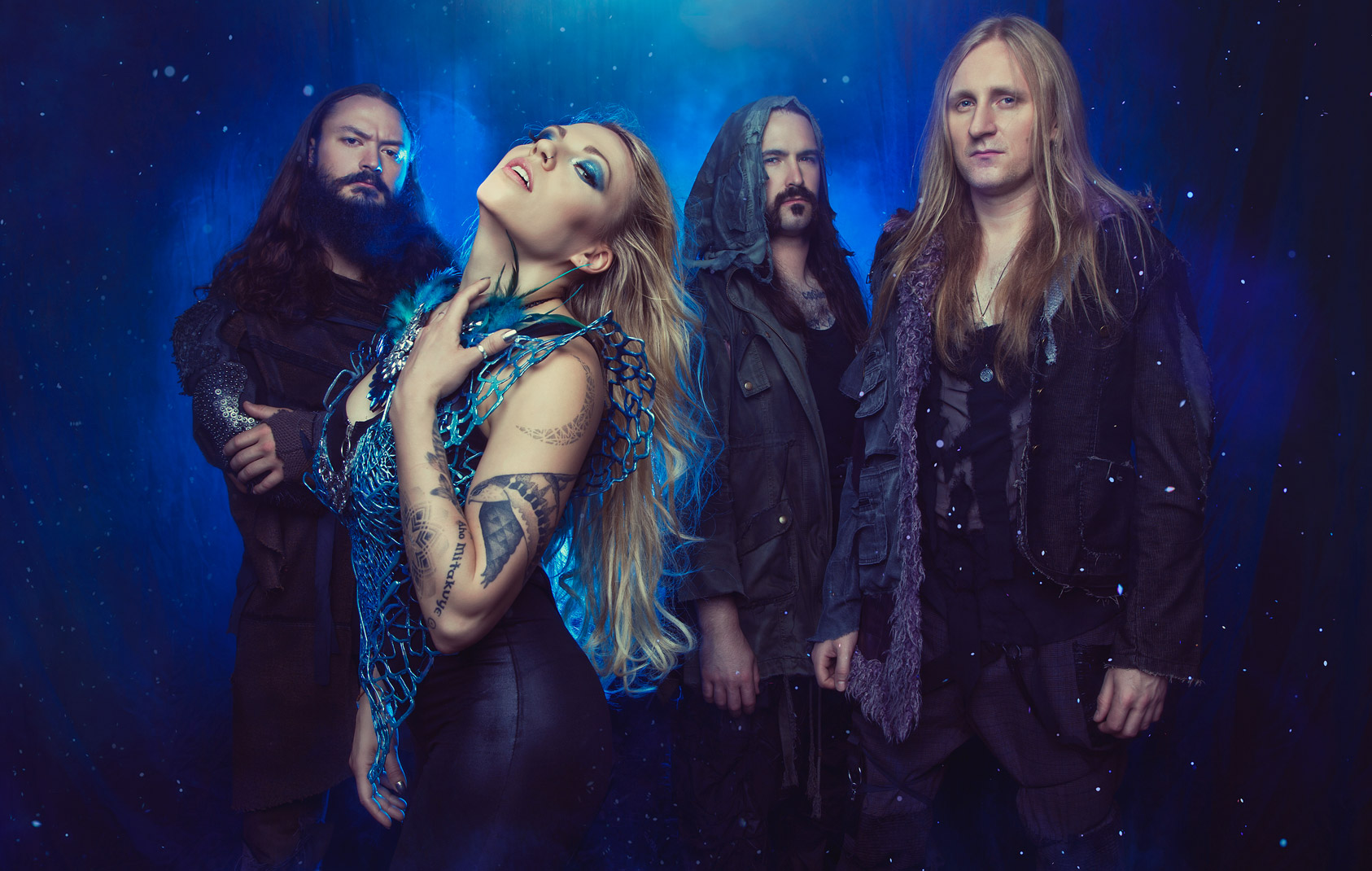 There is little doubt that every band has a career defining moment. That one moment where you put your coin in the slot, pull the lever and all the fruit line up; from this point on nothing will be the same. In my mind at least, that moment came for Canadian rockers Kobra And The Lotus with the release of part one of a double album set titled "Prevail I" last year. This is a project that would redefine the boundaries of the band's music and working parameters and a year later the second chapter to this ambitious venture, "Prevail II" has hit record store shelves. This was cause enough for checking in with the band, so I caught up with frontwoman Kobra Paige for a quick chat about the music industry, upcoming touring plans, the band and, of course, the new album.
Rock Man: Hi Kobra. Firstly, thank you so much for letting me catch up with you today. The last time we caught up was last year shortly after the band had released Prevail I. Now, the band has finally revealed the follow up album Prevail II; as you look back on this project has it turned out the way you envisaged when you started the process or has it exceeded expectations?
Kobra Paige: I would say it turned out exactly as it was supposed to! We feel very happy and proud of the double album and that's the most important thing. So far we've been lucky enough to also experience quite a positive reception. Prevail I and II seem to have finally put us on the grid for people for the first time as well which is really nice!
RM: Do you view Prevail II as simply an extension of Prevail I, or in your mind are there clear differences between the two albums?
KP: I would say both albums belong within the same body of work. No two songs sound the same on Prevail I and II but there is quite an even blend of heavy metal and hard rock in the two albums. There's quite a range of musical diversity with a consistent introduction to a sonic transition and transformation taking place with the band. The vulnerability and purpose of the lyrical content also remains consistent for both albums.
RM: The last time we caught up you spoke of the internal and external pressure and expectation to deliver something special with Prevail I. Did having those experiences help you this time around with the process of writing and recording Prevail II?
KP: The pressure experienced for Prevail I & II were one in the same; it was all written at the same time. It's one body of work. The interesting thing about Prevail I and II is that there was no order or track listing for these albums before all of the material was created! The pressure of a double album and writing enough solid material certainly went into some of the emotions within the songs. We really pushed ourselves out of our boxes.
RM: Let's take a moment or two to examine a couple of the songs featured here on Prevail II. The album kicks off with Losing My Humanity; to me, this track speaks volumes about where mankind and the modern world is headed lately. Was it a personal experience or maybe something you observed that inspired you to write this song?
KP: It's very easy within our own patterns, insecurities, beliefs and the beliefs we place on one another, to create hatred and destruction. At the core of our true nature, however, we were always born kind and capable of kindness to others and most importantly to ourselves. This song can be interpreted in so many different ways; from intra to inter-personal. One of my favourite perspectives is to reflect it onto myself and see how I am corrupting, hurting and slipping away from my own humanity.
RM: You've spoken previously of your love for the Fleetwood Mac album Rumours. In a surprising move you've chosen to record a version of the song The Chain from that record. You've certainly given it the KATL treatment and it sounds fantastic; of all the tracks on Rumours what is it about The Chain that appealed to you most?
KP: Thank you very much for the kind words. I specifically found great empowerment for humanity in the 3 lines "you must never break the chain", "chain keep us together", and "running through the shadows" and it seemed like the perfect chance to turn the song into a message of unity and strength. This Prevail closer track was supposed to remind people of how music is a universal language meant to bring people together and diffuse the separation.
RM: The latest single/video doing the rounds is Velvet Roses. This is an awesome track with a pretty melodic vibe and a fun video to go with it. Can you tell me about the lyrical messaging behind this one?
KP: Sure! This song is about breaking deep rooted patterns of dysfunction. They often dictate how we navigate our lives to a large degree. This song promotes diving into the hard stuff and working hard to break free of those chains so we can make room for more joy.
RM: There's some pretty inspiring and powerful stuff going on in Modern Day Hero. Where did the motivation come from for that song?
KP: Thank you! The song is meant to redefine the definition of a hero. There are so many people on a daily basis making a positive impact in the world. Hero does not have to be deemed as only a physical act of saving or helping a person in a time of crisis. I would love to hear the different perspectives of what attributes people consider a hero to have. For example, to me, my parents are my heroes and I'd feel honoured to be even a quarter of the human being I see each of them as.
RM: I thought White Water was one of the standout moment of the record. Can you give me your thoughts on that track?
KP: This is about a very intimate loss within a relationship. It was written about a significant break between bonds that happened within my family. It broke my heart. Through the experience there was suffering from all sides. Everyone needed support and no one could provide it inside their own grief. This song touches on the importance of everyone's need to feel loved and truly be "seen" no matter what side of life they are facing.
RM: Any personal favourites from the record or tracks you're looking forward to performing live?
KP: I'm currently really enjoying My Immortal and Let Me Love You. My Immortal has such a different essence than the rest of the album. I'm also a sucker for it's 6/8 time signature and I get to take my voice into a new place in my register that only appears in that song. Let Me Love You is just straight up fun to play together, I feel very passionate about the words, and we notice people singing it from the top of their lungs together at shows. It's amazing!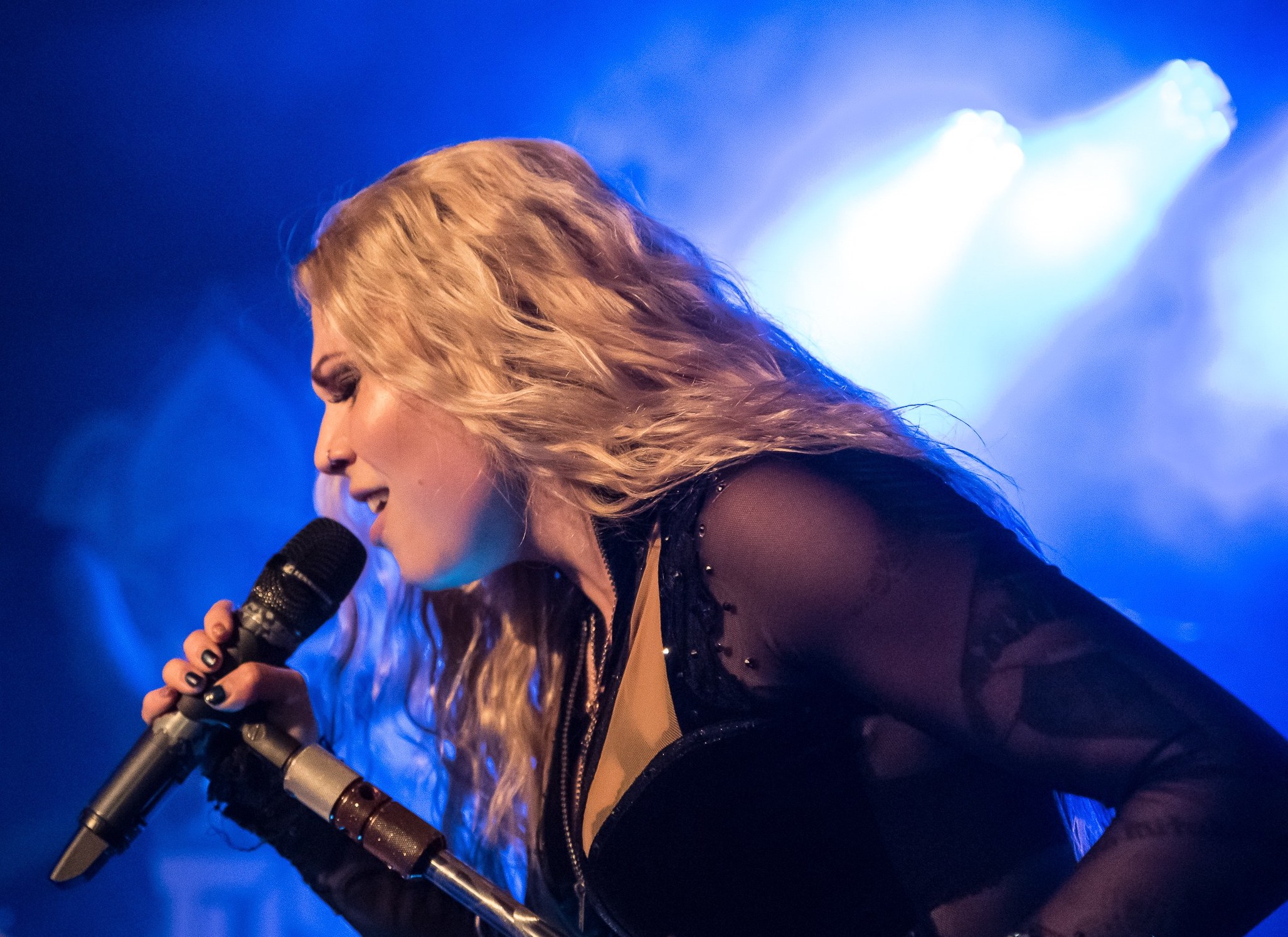 RM: It has to be noted that the band (Jasio, Brad and Marcus) has put in a stellar effort on both records. You must be so proud of the musicianship on display throughout this massive project?
KP: Absolutely! I'm both proud as I am humbled to have done such a creative feat with so many different and great individuals. They're a great group of people and no one shied away from the challenge!
RM: For some time now debate has raged over the validity of full length studio albums. Some bands continue to release them while others choose to put out a new song here and there, claiming there's no point in recording a full album because of streaming services and downloading. Given that you've put out two studio albums in less than 12 months, where do you stand on the future of full length studio albums?
KP: You know, I really don't think I have a right to say because it's truly up to the artist to decide what they want to do with their team. The music industry is tough, the way it operates has changed drastically over the last 2 decades, and I'm of the mind that people will strategize what they think is best for their music and genre. We do what we want to do and what we think is best. That might not be what others choose.
RM: We are in an interesting time in music history; so many icons of the rock and metal world are passing away and these massive gaps in the industry are starting to appear. I don't see any new (ish) bands, other than yourselves that can clearly fill this void that is being left. Do you have concerns as to where the next "major" band/artist is coming from?
KP: This is a very interesting question. I'm going to assume we're specifically talking about rock and metal. I've found myself having some doubtful thoughts in the past specifically about the future of newer arena sized bands but this belief has really started to dissolve. Halestorm, Ghost, and Avenged Sevenfold are great examples of bands filling that "void" and it's inspiring. Right before them there was Muse and Foo Fighters that stepped into and remain in untouchable places. Though my hope leans more towards hard rock rather than heavy metal, the hope is certainly being rekindled. I don't think we will ever have the same scale of these arena filling giants existing at one time ever again but the era of rock 'n roll heroes will never be over.
RM: Are there any bands/albums you've heard of late that you're really into at the moment?
KP: I've been really digging Alter Bridge and resurges of synth-pop / new wave like: IAMX, Gary Numan, and Bob Moses. Depeche Mode will never get old for me.
RM: No doubt you'll be hitting the road in support of the new album. Where can folks come and see you play over the next 6-12 months?
KP: We've just wrapped up an American tour followed by a short European run and our final tour of the year will run itself again through select places in Europe this fall. We're then planning on closing the year by returning to the studio!
RM: Any shows coming up that you're particularly looking forward to?
KP: I'm very much looking forward to this final European tour because it's a very special Festival package of diverse female fronted projects!! We will also be co-headlining the tour with Butcher Babies. This has every flavour possible and I look forward to rocking out with these bands.
RM: Any chance of a visit to Australia for a few shows?
KP: I love Australia and have had some really wonderful experiences there but I don't foresee any shows coming our way in the near future. Never say never though, I really hope this for us!
RM: And on a final note, where do you see the band over the next, let's say, 5-10 years? You've shown growth and development with each record, do you think you've locked down the band's sound now or is there still room to grow and evolve?
KP: You know what…. I have absolutely no idea. This industry holds no promises and it is impossible to know what the world will like. All I know is I plan on continuing to make music that we as a band have a ton of fun making, feel passionate and proud of, and has the right lyrical intentions. There's always room to grow and evolve and that excites me.
RM: Once again, congratulations on the release of Prevail II. It's an amazing body of work and together with Prevail I I think they're two of the most impressive metal albums I've heard for several years. On behalf of everyone at Full Throttle Rock I'd like to wish you and the band all the best for the future.
KP: Thank you for all of your kind words, sincere encouragement, and for having me. I really hope we make it over someday to rock in your homeland!!
For more information, visit the band's official website at: kobraandthelotus.com/
Kobra and the Lotus – Prevail II is available now on Napalm Records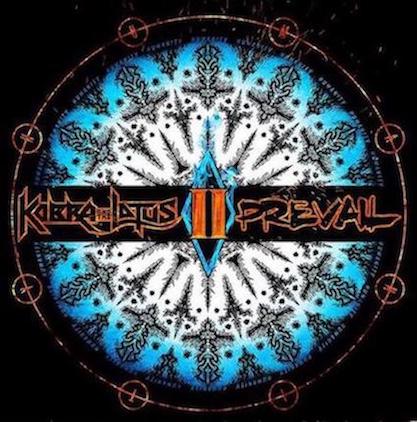 Categories: Interviews