| | |
| --- | --- |
| Posted on May 8, 2018 at 11:05 PM | |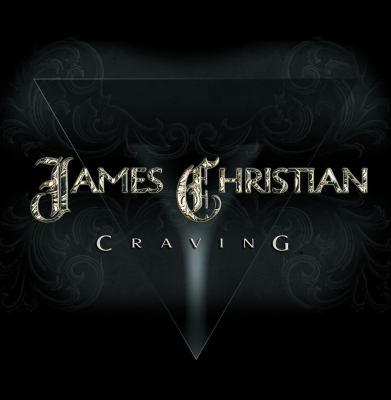 James Christian – Craving
Written by Juliano Mallon
Since 1988 as frontman for House Of Lords and cultivating a very cool solo career since 1994, James Christian is one of the most known and respected names in the universe of good sounds. His latest album was released five years ago, but now the long awaited "Craving" hits stores. This is Christian's fourth solo album and one of the most interesting, especially due to Christian's versatility, which is already well-known for the many projects he has participated throughout his career and also for some tracks on the House Of Lords' latest albums, but in "Craving" he expands his horizon into exciting and sometimes surprising songs.
The frenzied "Heaven Is A Place In Hell" is a big rocker, which features an alternation between verses and chorus (a detail that usually bothers me, but here, for some reason, it works great). The tempo has a classic format, but the chorus is as incendiary as it can be and this set of qualities makes this song one of the highlights of the album. "Wild Boys" is more direct, going for the kill without long introductions and featuring keyboards in the foreground accompanied by precise drums and their double pedals. I like the shifts in rhythm and the exciting chorus, although it sounds a little restrained. This song has several nuances and deserves careful listening, believe me. Meanwhile, "Craving" turns out to be a beautiful acoustic-based power ballad with a heavy bass, a refined chorus and a killer rendition of Christian is another highlight of the album, being worthy of multiple plays devoid of any kind of moderation. And with a bright AOR aura, "Jesus Wept" comes out with an engaging melody, where omnipresent keyboards make the basis for punctual guitars to emerge from the base of an intermittent bass. A beautiful song that, absolutely, stands among the greatest highlights of the album.
Then comes the surprising "World Of Possibility", a ballad with a delicate acoustic base and soft layers of carefully distributed keyboards. With an engaging arrangement, this song approaches AC Pop in an obvious way, but contrary to what one might think, it sounds absolutely appropriate to Christian, who shows his already mentioned versatility as an interpreter. A great moment of the album that deserves your total and unrestricted attention. Meanwhile, the killer "Sidewinder" rescues Christian's rocker vein in this simple, straightforward rocker with guitars and bass dominating the scene that is completed with precise drums. Another brilliant moment that deserves your full attention, maximum volume and multiple auditions. But "I Will Not Cry" is a song with a more introspective arrangement, well punctuated by a beautiful bass line occasionally punched by guitars with a bluesy feel to it, very well placed and that present themselves more discreetly throughout the track that has a somewhat shy, yet remarkable chorus. A beautiful surprise that is among the highlights of the album. And believe you me, it's worth persisting with this song if it doesn't get to you right away.
With a more AC Pop oriented blueprint, the great "If There's A God" comes with a well-tied acoustic base with well-marked bass line. Contained and nicely placed vocals share space with occasional guitars in a simple and very, very efficient arrangement. Once again, Christian displays his versatility in an unexpected and welcome performance, another beautiful moment of the album with a song that doesn't remember at all his previous works. And with a more engaging levy in an arrangement that balances weight and melody we have the great "Love Is The Answer," a powerful mid-pacer with chilling impact is yet another beautiful moment on the album. And in the final stretch we have "Black Was Not Black", a blunt and guitar-centered rocker, in a simple and efficient format, while "Amen" is a mid-pacer wrapped in pop gift paper what could've been a beautiful AOR moment, but the option placed before us doesn't fly against Christian (even more if we take into account other moments throughout the tracklist) and comes as a good surprise to close the album.
In short, to state that "Craving" is the most varied work of James Christian is almost a redundancy. I confess that the possible lack of cohesion worried me but hearing the album makes it clear that he experimented with strands that could be well described as "risky" for a hard rock / melodic rock performer. But the secret in all those moments is their interpretation, always careful and precise, in order to make such songs adapt to the tracklist in the most natural way possible. Undoubtedly, they do not seem to have been misplaced or lost among the most characteristic material of Christian, a fact that, in my view, adds brilliance to the album. Just as it happened recently with the House Of Lords, James Christian ventures in musical areas rarely explored by him, but he did it carefully and with a healthy dose of common sense. The result may not be exactly what many would expect from him, but there is no denying the quality evident in each and every one of those "odd" songs. In a time when many insist on recipes used by so many people, James Christian shows - once again - that it is worth investing in what is less obvious. That is, if you have what it takes to play the bet .
"Craving" is out now on Frontiers Re
Categories: Album Reviews