| | |
| --- | --- |
| Posted on April 26, 2018 at 1:20 AM | |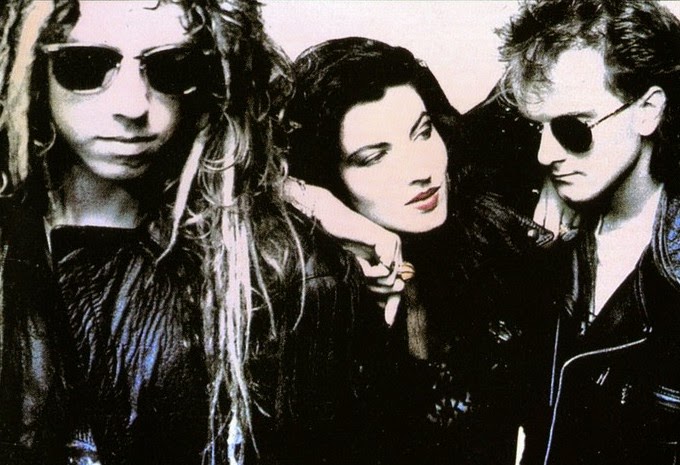 Interview with Leigh Matty
By Juliano Mallon
Romeo's Daughter is one of the most iconic bands of traditional U.K. AOR. Formed around vocalist Leigh Matty, guitarist Craig Joiner, keyboardist Tony Mittman, bassist Ed Poole and drummer Andy Wells, soon on their first - and absolutely fantastic - album the band was granted the chance to work with Robert John "Mutt" Lange and John Parr. The album spawned three singles which all made it onto the charts. A second album, "Delectable" followed and the band then disappeared. At the end of 2009 Romeo's Daughter officially announced their return after performing at the FireFest Festival and to tell us the story of how the ball got rolling for this legendary band I give the one and only Leigh Matty.
This year Romeo's Daughter's classic self-titled debut album turns 30 (where did time go?) and very few bands are lucky enough to have their first album being produced by a big star and you got two of them involved in the project. The first one was John Parr, a huge name back in the 80's. How did he come into the picture?
Leigh Matty: We met John socially through our manager at the time, Olga Lange, and just all got on straight away. I think he was between albums so he had a bit of spare time to work with us which we were very happy to do!
As I understand, you recorded four tracks with Parr and of those, only "I Cry Myself To Sleep At Night" made the album. How about the other three? What can you tell us about them?
LM: "Cry Myself" actually came from another song we recorded with John called "Dreams" and "Wild Child" also came from another demo (I can't remember what it was called!) We reworked both songs later with Mutt and they turned into the songs that went on the album
Apparently, Parr was a very disciplined, hardworking guy and demanded the very best from the band while demoing those songs, right? And that paid off…
LM: I actually remember John being very easy to work with but to be honest, we had never worked with a famous artist before so we didn't really know what to expect! He was hugely successful at the time as "St Elmo's Fire" had been released a couple of years previous to us meeting him, so we were quite surprised that he wanted to be involved with our album (very pleasantly though!) He was very patient with us and we learned an awful lot from him and would have loved to have worked with him some more, but it wasn't to be!
And that Parr-produced demos brought Mutt Lange into the picture. The story's quite familiar but, since there's always someone out there who hasn't heard it, please tell us how the universe conspired and made your paths cross…
LM: Our first manager was a lady called Olga Lange who had been married to Mutt in the early 80's. He was the busiest (and probably one of the most successful) producer of that decade and never in our wildest dreams did we think that he would have the time, or inclination, to work with us, but when he heard a song we had demoed called "Stay With Me Tonight", he really liked it and our sound and agreed to work on a couple of songs. That turned into 7 songs over about a year with John Parr recording the other 3. At the time, we didn't realize what a huge impact that would have on our sound and how pretty momentous that would be for us – we were pretty young and inexperienced in the music world so we just took it all in our stride – only when I look back at it all now, do I think how lucky we were to have worked with such incredibly talented guys
Mutt Lange is a guy known for pushing artists to their limit, always with fantastic results. What are your memories of working with him, as a band?
LM: I always found Mutt to be tough but very patient and helpful. In hindsight, it must have been a bit odd for him to be working with such unknown and inexperienced musician's such as the three of us but he was incredibly kind and taught us so much - we even moved into his house for a while to record in his own studio! He had a wonderful work ethic which meant that we started work most mornings at 10am and went well into the night so there was no 'rock and roll' lifestyle involved. His time was very precious as he had loads of artists who were waiting to work with him after us so we got it all done pretty quickly
And rumor has it Mutt demands 110% from the vocalists he works with. How was it with you? Does the reputation do him justice?
LM: He had a reputation for not really liking working with female singers but I never felt that he didn't appreciate how hard I worked to get the vocal he wanted from me – sometimes I was a bit exhausted after standing in the booth for hours on end, but it was so worth it! He is a really good singer himself so he always knew exactly what was required from my performance – I remember it being a positive experience for me (and he never made me cry!)
How different was it to work with John Parr and Mutt Lange?
LM: I think that John was a bit more fun and relaxed than Mutt – we used to laugh a lot and John was quite mischievous if I remember correctly. I think that we were probably a bit more relaxed with him than with Mutt but they were both fantastic in their own ways!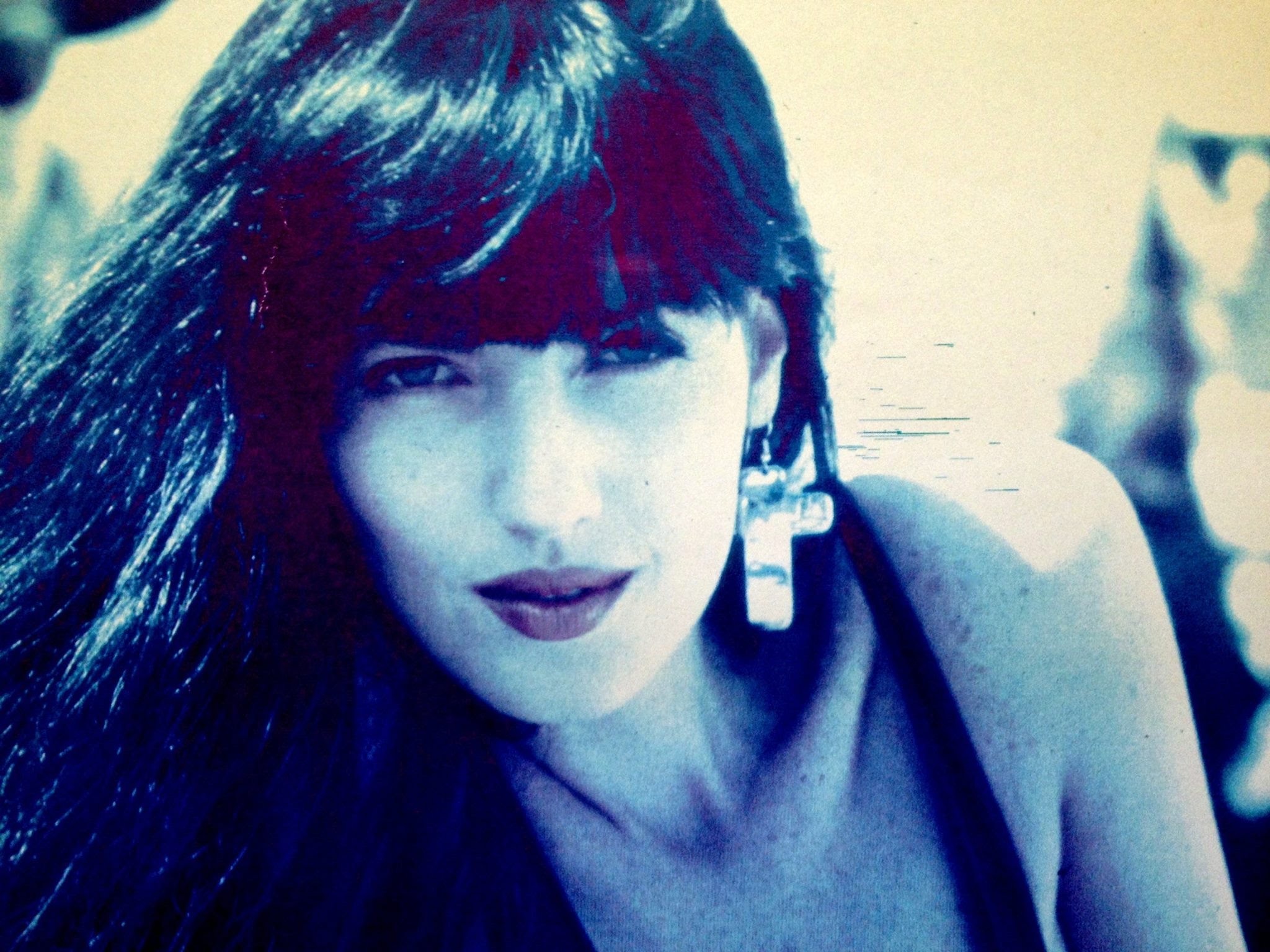 They worked together on two tracks: "I Like What I See" and "Don't Break My Heart". It might've been very educational to see them collaborating side by side?
LM: John and Mutt worked together on "Don't Break My Heart" even though the demo was originally recorded with Mutt. We recorded "Inside Out", "Colour You A Smile" and "I Like What I See" with John, although Mutt did help out with the backing vocals on those songs
It must be somewhat intimidating to work with a guy like Mutt Lange. He not only produced the album, but also got involved in the songwriting. Was it easy – or comfortable - to combine your songwriting style with his? (If it were any different at all)
LM: It was pretty intimidating but also incredibly inspiring as we were all pretty 'green' at the time. He never made us feel uncomfortable though and everything he taught us remains with us still today!
And as far as I know, the band didn't have a name until the album was done and it was Mutt Lange who christened you Romeo's Daughter, the name taken from a line on "I Cry Myself To Sleep At Night". How did you like the name back then?
LM: Choosing our name was really hard!! No one could decide what we should be called and then all of a sudden, the album was being mastered and the artwork needed doing and we had two days to decide! I think that Mutt suggesting Romeo's Daughter was a godsend and even though it seemed an odd name for us at the time, we totally grew into it. It is a very unusual name and I am very proud of it!
So, there was that great AOR album, filled with fantastic songs and a flawless production, making it a perfect recipe for a remarkable success. But as we know, it wasn't exactly like that. Where did it go wrong?
LM: Well, as they say, timing is everything!! We basically missed the boat by one year I think. By the time the record was ready to be released in '88, the music that was being played on the radio had changed drastically and the whole world went Grunge mad! We really struggled to get any mainstream radio play here in the UK and were much better received in the US and Europe, but even there, things were changing fast. We also were not given good advice from our management and label about not touring in all these territories so we never built up a big enough live following to be able to grow in that way. If we had the chance to do it again, we would do things very differently!
In 2007, talking about the album, Craig Joiner said that some people didn't quite understand what kind of band Romeo's Daughter was, "being perceived too lightweight for rock, yet too heavy for pop". Do you agree the band wasn't properly marketed?
LM: We always felt that we were never fully accepted as a rock band and were thought as being too rock to be a pop band, so we fell in-between the two genres which seriously went against us. It was also quite unusual at that time to have a female lead singer, especially in the UK, so I think we were maybe perceived as a bit of a novelty band. Also, our label at the time thought that as Mutt and John were involved, that it would definitely be a huge success so I don't think that they promoted us as much as the other bands on the label
Well, as the years went by the album proved itself as an awesome collection of AOR songs, so much so that three got recorded in the early 90's: Heart picked "Wild Child", Eddie Money chose "Heaven In The Backseat" and Bonnie Tyler and Chrissy Steel cut "I Cry Myself To Sleep At Night". Was it bittersweet to see those artists climbing the charts with the material you'd recorded not that long ago?
LM: Yes, and no. It was a huge honor to have our songs covered by these great artists, and the Wild Child cover was the best one for me! We even got to see them perform it at Wembley in the early 90's and it was surreal to hear them do their version of it. We still finish off our set with it now and I always mention that it is our song; and not Heart's. Of course it would have been great if we had had the same success with them but it came a close second!
And talking about songs, are there any unreleased/unfinished tracks from those recording sessions? And will there be a 30th anniversary edition of the debut album?
LM: There were loads of finished/unfinished songs from that time and a couple of them ended up being used on the next album. We have always tried to look forward though and have been keen to use new material which we have done on the last two albums, "Rapture" and "Spin".
Finally, looking back, how do you see the debut album today, 30 years later? And how about Romeo's Daughter, how do you see the band in the present AOR scene?
LM: I look back at that time with great pride and love. I know that we never achieved the heights that maybe the album deserved, but that has never bothered me. I am just so grateful to have been in the right place at the right time to have met Craig and Tony and to have been given the opportunity to be able to make an album that has gone on to be so loved by so many people – it has defined my life and I am so proud to have been part of it!
Leigh, it's been an honor talking to you again. I wish you and the guys a whole lot of success and may we have loads of new Romeo's Daughter material for years to come.
LM: Thanks so much Juliano for the invitation to talk about the album and for all your continued support over the years – it is always a pleasure to talk to you XX
For more information about Romeo's Daughter visit the official website at www.romeosdaughter.co.uk
Romeo's Daughter – Romeo's Daughter is available on Rock Candy Records.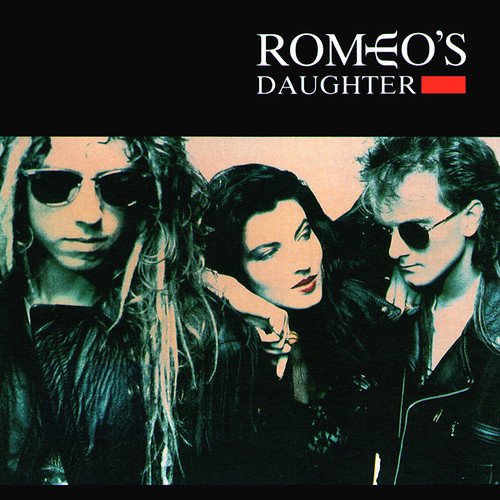 Categories: Interviews