| | |
| --- | --- |
| Posted on March 28, 2018 at 12:40 AM | |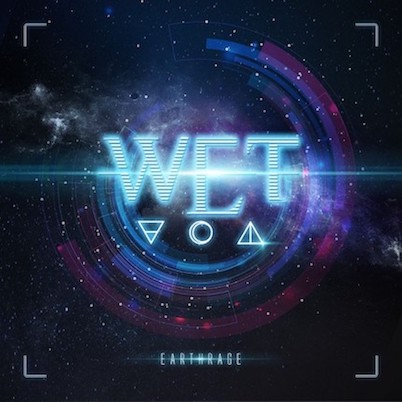 W.E.T. – Earthrage
Written by Juliano Mallon
Created in 2009, W.E.T. has precisely produced - from its first album - a violent dose of melody allied to weight, courtesy of the trio Jeff Scott Soto, Erik Mårtensson and Robert Säll. Time has passed and with it came the second studio work and, shortly after, the first live record. Now, finally, after four years, it's time to listen to "Earthrage," the fourth and long-awaited WET album, which brings the original core packed with the positive repercussions of the latest projects they've been involved with (both as performers and/or producers) and that puts their own project on the very top of what 2018 can offer in the melodic rock scene.
The album is absolutely cohesive (as were its predecessors) and it's loaded with devastating rockers, as we noticed from the beginning with "Watch The Fire", "Burn" and "Kings On Thunder Road", a triad that brings the band in absolute harmony. Three songs that deserve your total unrestricted attention in multiple auditions, maximum volume and endless air guitars.
Next we have "Elegantly Wasted", a beautiful and engaging mid-pacer that contains all the best qualities of W.E.T. locked in a different tempo, but everything begins to fall into place with the huge "Urgent" and the killer "Dangerous", two sweeping rockers as well as "Calling Out Your Name", which points in another direction with a slow and smooth introduction, but that is slowly gaining momentum. This is another group of songs that deserve multiple auditions and maximum volume, as always.
On the other hand, "Heart Is On The Line" is a classic power ballad with engaging melody and explosive refrain, masterfully performed by Mr. Soto, but rockers dominate the tracklist and the rocking "I Do Not Wanna Play That Game " puts the album back on track, followed by the monstrous "The Burning Pain Of Love" and the awe-inspiring "Never-Ending Retraceable Dream" all caved in from the best contemporary melodic rock.
In summary, "Earthrage" makes it clear that W.E.T. is on the rise, even at considerable intervals between their studio work. Not even the most optimistic melodic rock enthusiast could have foreseen that the Soto, Mårtensson and Säll reunion could work so well; each bringing the best elements of his work as composers and that all this would fit so perfectly. This new album is absurdly cohesive, and it is almost impossible to point out any importance given the quality of the songs and the irreconcilable interpretations it contains. I say without fear that "Earthrage" is the best work of W.E.T. And this unusual quantity of quality (which also passes through the right production) maintains the good name that W.E.T. is building and knowing of some things that 2018 still reserve us I dare to say, though still in March, that "Earthrage" is the strongest contender so be the album of the year.
"Earthrage" is out now, on Frontiers Records.
Categories: Album Reviews