| | |
| --- | --- |
| Posted on February 26, 2018 at 7:30 PM | |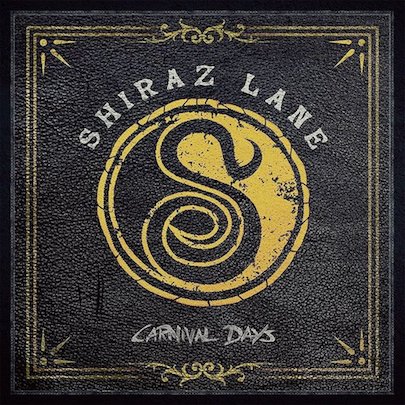 Shiraz Lane – Carnival Days
Written by The Rock Man
The sophomore album blues... so many bands suffer from this insidious curse. When a band's debut album is of such stunning excellence it can be very easy for the follow up to be a letdown. But why? Is it the weight of expectation? Is it a sense of content that they've made the big time and the hard work is done? Is it a sudden lack of work ethic? Whatever the reasons Finland natives Shiraz Lane are one band that won't have to worry about having the sophomore blues. Hot on the heels of their 2016 release For Crying Out Loud comes the scorching new album Carnival Days.
All the things that made For Crying Out Loud one of the standout moments of 2016 are here and accounted for but in a more bombastic fashion. Carnival Days is packed to the brim with spirited attitude, high octane youthful energy, grade A musicianship and a freshness sorely missed in a lot of newer bands on the market. The 11 track album gets off to a dazzling start with the title track. This melodic hard rocker is infused with swinging jazz/saxophone undertones. It confidently struts its way through its three and a half minutes and establishes a health perimeter for the rest of the album to work within.
The Crown takes us into more traditional hard rock territory and I had to remind myself I wasn't listening to new Slaughter material. The chorus on this track is massive on harmonies and vocalist Hannes Kett sets a high benchmark for the rest of the album and at times is very Mark Slaughter-esque in nature. Back in October 2017 fans got a taste of what was to come with the single and video for Harder To Breathe. Again, as they did so often on their debut album, Shiraz Lane draws heavily on meaty guitar riffs and solos, big arena sounding vocals and '80s attitude.
Gotta Be Real really works as a mid-paced/up tempo ballad. This cut is loaded with melodic punch and a juicy fat harmonious chorus and not for the first time, the band aren't afraid to experiment with saxophones to maximum effect. The other ballad on the record is Hope which is more of a traditional stadium rock effort in nature and has a definite radio friendly approach.
The latest single and video release from the record is People Like Us which I would describe as a solid melodic rocker with a nice piano bar/blues feel. War Of Mine is by far the heaviest track on the record served on a sturdy plater of melodic, groove–laden and multi layered guitars from Jani Laine and Miki Kalske. I kind of thought it had a strong Eden's Curse feel about it and was a real standout moment of the album.
Carnival Days is a very polished and accomplished piece of work. It stacks up very well to its predecessor and has shown that the band are more than capable of producing quality material time and time again. With two albums under their belt now, Shiraz Lane have clearly demonstrated that they are more than a flash in the pan or one hit wonder and I'm already keenly awaiting the next album. If these guys are going to become the future of hard rock, then I think the genre is in pretty safe and talented hands.
Categories: Album Reviews