| | |
| --- | --- |
| Posted on February 18, 2018 at 11:20 PM | |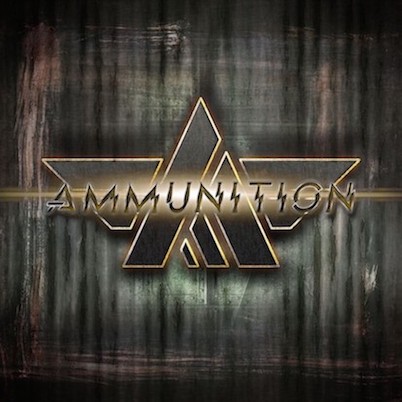 Ammunition – Ammunition
Written by Juliano Mallon
Active since 2014, Ammunition was born out of the collaboration between Åge Sten Nilsen and Erik Mårtensson and resulted in "Shanghaied", an album released by the duo's own label. Now, the two return with "Ammunition", an album that shows an evolution in the sound of the band, but walking the same path of their previous work. If the explosive mix of Swedish melodic rock with glam rock pleases you, there's absolutely no way you can go wrong with the new Ammunition album.
The album features a series of powerful rockers, with guitars up ahead on the mix and explosive choruses, as you can easily notice on such awesome tracks as "Time", "Freedom Finder" and "Virtual Reality Boy", three heavy doses of the most traditional Swedish melodic rock (and all three highlights of the album) that set the blueprint for what's to come. Maximum volume and multiple auditions for each one of those songs is required.
Moving on there's the excellent "Eye For An Eye" (another highlight that is featured in an alternate intimate acoustic version as a bonus track for the Japanese edition of the album) and "Tear Your City Down ", both worthy of your full attention and of those traditional multiple auditions cranked up to 11.
And before you catch your breath, "Caveman" and "Wrecking Crew" come to consolidate the avalanche of Swedish melodic rock, while "Miss Summertime" appears as the only ballad on the album, offering a welcome counterpoint to an absolute rock-oriented tracklist. But the curtains close to the sound of the great "Bad Bones" and "Klondike", both highlights that deserve maximum volume, living up to the set the album presents.
In short, the new Ammunition album not only follows the line proposed in "Shaghaied", but it raises the bar. The songs sound better, the mix is ​​accurately balanced and the flawless, precise vocals make the album grow along with the band's killer performances. It's no surprise that at times you come to remember either Eclipse or Wig Wam, but it's pretty obvious that the influences of both bands don't affect the identity Ammunition has established for itself; and it becomes crystal clear while listening to "Ammunition", that this is a great album that deserves a place in your collection.
"Ammunition" is out now, on Frontiers Records.
Categories: Album Reviews