| | |
| --- | --- |
| Posted on December 18, 2017 at 10:15 PM | |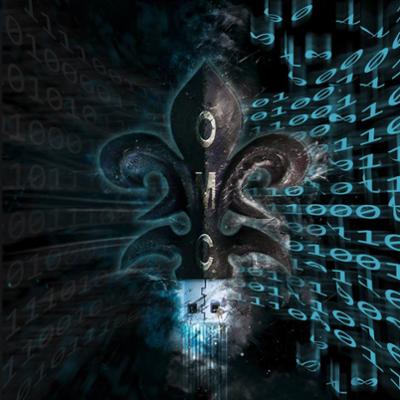 Operation: Mindcrime – The New Reality
Written by The Rock Man
It all began back in 2014 as an ambitious idea of storytelling over three albums. Former Queensryche singer Geoff Tate collaborated with a variety of musicians in the world of metal to create a new project called Operation: Mindcrime. The results of this amalgamation of talent would give birth to a tale examining international policies, social ethos and the world economy. This journey began with the release of the stunning first part The Key (2015) and was quickly followed up by the parameter expanding vision of Resurrection (2016). Now comes the third and final piece of the trilogy: The New Reality.
Tate had promised something different to the previous two albums, something musically challenging and it has to be pointed out that is what he has delivered with The New Reality. The album is very progressive in its sonic tone overall and will test the listener with its long instrumental pieces and off beat time signatures. If your attention span is in short supply, then you may want to move on to something less complex.
Once again, Tate has called upon the services of his one-time Queensryche bandmate, guitarist Kelly Gray, who also doubles as the albums co-producer. Drummers Simon Wright (AC/DC) and Brian Tichy (Whitesnake/Foreigner/Billy Idol) return as does bassist John Moyer (Disturbed) and Scott Moughton also on six strings.
The New Reality is a collection of 12 progressive metal songs running for an hour. Most of the tracks featured on the record are lengthy and the vocals on some cuts can be sparse. Of course all of this adds to the atmosphere and drama as this bold, lavish and futuristic vision reaches its crescendo. It is often said when you're onto a good thing stick to it, so once again Tate reaches into his bag of tricks and calls upon sound effects, spoken word and unique instrumentation to enhance the listeners experience.
An early example of this is the opening track A Head Long Jump, in addition to the title song, My Eyes and All For What. Of all the cuts feature here Under Control is the only one that harkens back to Tate's Queensryche days with a familiar trademark phrasing and melodic arrangement. While A Guitar In Church and Tidal Change are the album's two instrumental tracks.
Unlike the band's previous two albums, The New Reality may take a listen or two before you start to appreciate its idiosyncratic merit and it's fair to say this one is an acquired taste. So, if you began this journey three years ago with The Key now comes the final chapter to this grandiose Geoff Tate showpiece.
Categories: Album Reviews