| | |
| --- | --- |
| Posted on November 6, 2017 at 9:00 PM | |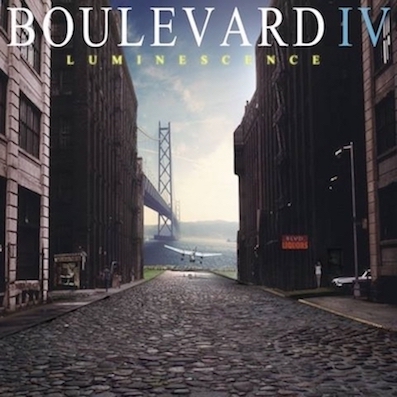 Boulevard IV – Luminescence
Written by Juliano Mallon
Over the years, in recurring conversations about which bands should resume their career, Canada's Boulevard was always quoted. With only two albums under their belt, the band had left an indelible mark on the scene in the late 1980s just to disappear into the shadows as the 1990s began. Then after 25 years, the band reunited and released the great "Live From Gastown," DVD that captured Boulevard in action at the legendary Warehouse Studios in Vancouver.
And now, finally, after 27 years, the Boulevard - in its fourth incarnation and, therefore, the IV in its name - returns to the scene with "Luminescence", the first album of brand new material since the classic "Into The Street ". With a more contemporary but equally captivating sound, the band comes back in style and shows itself not only renewed but also improved.
The album features a series of engaging and well-built songs, such as the exciting "Life Is A Beautiful Thing", the radio friendly "Laugh Or Cry" and the explosive "Come Together," three rockers that accurately depict the new phase Boulevard's into. These three songs are not only highlights of the album, but mainly deserving of your full attention and maximum volume.
Keeping the high level up, "Runnin 'Low", "I Can't Tell You Why" (and its classy sax), "Slipping Away" and "Don't Stop The Music" display majesty and property, both common ingredients on any Boulevard song. Here you have four more highlights of the album, and so that maximum volume becomes mandatory once again.
Still, the album offers the mid-pacer "Out Of The Blue" (with a very nice vintage aura) in addition to the ballads "What I'd Give" (introspective, with an intimate arrangement and one of the highlights of the album), "Confirmation" with a more classical structure, especially in the chorus and the wonderful "What Are You Waiting For", with its acoustic base and carefully stripped arrangement, which captivates from the beginning in one of the great moments of the album.
In short, "Luminescence" does more than just mark the return of Boulevard. Bringing to the table excellent compositions, great interpretations and a contemporary sound without falling into the "modern" sameness; the Canadians not only rescued the sound that made them known, but mainly reinvented it carefully, with a contemporary dress that refers to everything that made us enjoy Boulevard many moons ago. That this album has, in fact, marked the return of Boulevard, and I hope we have more material as cool as this in the next years. There is no doubt that "Luminescence" is one of the best surprises of the year.
Boulevard's "Luminescence" is out now, on MelodicRock Records.
Categories: Album Reviews