| | |
| --- | --- |
| Posted on September 11, 2017 at 10:55 PM | |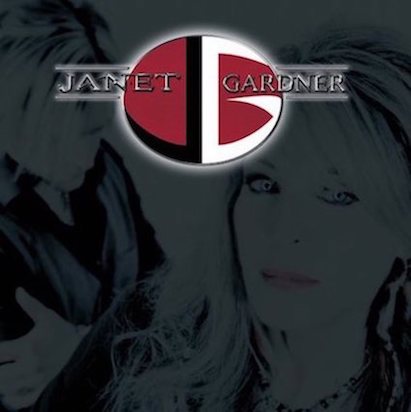 Janet Gardner – Janet Gardner
Written by The Rock Man
I have said this many times before, the 1980s was a glorious time for the hard rock/metal scene. Tonnes of make-up, spandex, smoke bombs, laser light shows, scorching guitars and ear shattering vocal acrobatics; and this was mostly the male bands I listened to. But there were a couple of female bands around holding their own at the time too, take for example L.A. rockers Vixen. Considered by many as the all-female version of Bon Jovi, I thought they were simply awesome. To this day I consider their debut self-titled album (1988) and their sophomore release Rev It Up (1990) to be two of the classic hard rock records of that generation.
I was convinced they had a bright future ahead, but then, as we all know by now, the landscape changed dramatically during the 1990s and that style of glam metal became redundant. Fast forward 19 years later after she last recorded with the band back in 1998 and lead singer Janet Gardner is releasing her first solo album, simply self-titled.
To be honest I thought I had a fair idea what to expect from the Vixen singer, but I was way off base on this one. Upon first impressions it would appear that Gardner has tried to put some distance between herself as a solo artist and that of her role in Vixen. This record is very aggressive in tone and very heavy on a gritty, dark guitar attitude which is aided by her guitar playing husband Justin James, who also serves as album producer. Vocally Gardner still has what made her a powerhouse back in the '80s.
The album pulls no punches as it is a short and sharp 10 track affair running in at just under 40 minutes. Rat Hole kicks us off and it becomes crystal clear that this is going to be a modern sounding metal record with little time for '80s nostalgia. The track is driven by raw and ballsy guitars with slight undertones of industrial rock, while vocally the song relies heavily on effects such as phasing and distortion in selected areas for maximum impact.
The album quickly settles into a rhythm with rockers like Your Problem Now, Hippycrite, Lost and The Grind all following a similar formula to the album's lead track of contemporary sounding, intense and assertive rock and roll. On Best Friend, however, we get a chance to catch our breaths with this acoustic ballad that is a real standout moment and showcases Gardner's vocal ability, as I said before, she's still got it. Bringing the album to a conclusion is The Good Or The Bye which out of the 10 tracks on offer is the only one that resembles anything like a Vixen song.
Lyrically Gardner has a few things she wants to get off her chest and explores issues such as psychological abuse, social and political commentary and despair as well as the stock standard topics of love, desire and relationships.
Initially I was taken aback by what Gardner served up on her debut record, but after several listens the tide has changed. This is a new-fashioned record for a modern audience, a generation that has embraced this style of new-fangled metal; but this doesn't mean that us 'old-school' rockers can't enjoy it too. It's an interesting blend of textures, dynamics and techniques and as a fan boy of her previous work I look forward to what potentially comes next.
Categories: Album Reviews