| | |
| --- | --- |
| Posted on August 15, 2017 at 12:20 AM | |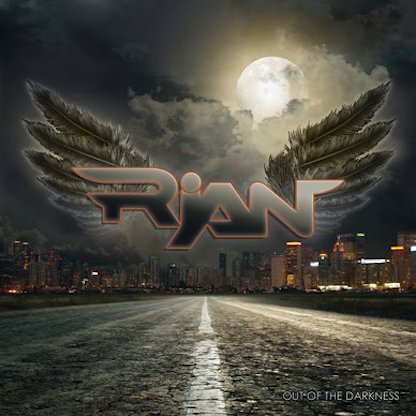 Rian – Out Of The Darkness
Written by Juliano Mallon
The blessed Sweden doesn't stop producing bands and artists that enrich the galaxy within the AOR / Melodic Rock universe and the trio Rian is proof of that. Working since last year with producer Daniel Flores, the band has carefully constructed the tracklist of their debut album, and what an album that is!
Playing a very efficient mix of contemporary sound filled with classic references, the trio comes with a consistent album that is clearly directed at lovers of AOR / Melodic Rock. And if they were looking to make a good impression with the first effort, then mission accomplished.
The basic recipe of guitars + keyboards + sticky choruses is carefully crafted and with quite convincing results, as heard on "Out Of The Darkness", "In A Dream" and "Time Of Your Life", all devastating rockers with an undeniable radio friendly aura. Three beautiful songs that deserve your unrestricted attention and maximum volume with each hearing.
"Out Of Your Mind" retains the melodic level, as well as the frantic "Hide Away" and the explosive "In The Night", three absurd rockers which solidify the musical features established at the beginning of the album, showing that the band's choices were successful. Maximum volume for each of them ...
But no AOR / Melodic Rock album is complete without at least one ballad and this album features "Remember", the classic power ballad, with an engaging arrangement and explosive chorus, just as the AOR manual teaches. But you also should check "Burn The Love", a song that alternates its tempo at various moments, being rocker, ballad and mid-pacer in different parts. Personally, I don't like this type of arrangement, but there is no denying the quality of the material. It would be much more consistent, though, as a rocker from start to finish. But listen and draw your own conclusions.
In short, Rian comes as great news for contemporary AOR / Melodic Rock enthusiasts. Their sound is very classy and, at various times, reminded me of H.E.A.T. in its current phase.
It is a fact that Rian brings nothing new to the table and is not innovative at all, but it's also true that the songs are well-crafted and the band plays its part properly. And that means A's in my book. A great band, a beautiful album, a pleasant surprise.
"Out Of The Darkness" is out now, on MelodicRock Records.

Categories: Album Reviews