| | |
| --- | --- |
| Posted on August 6, 2017 at 10:30 PM | |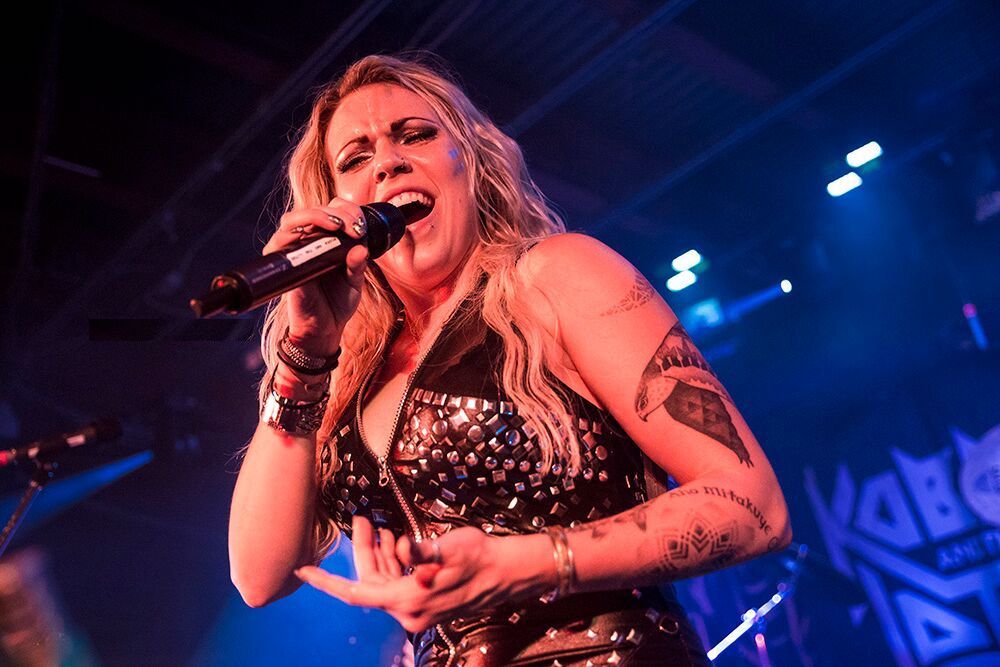 It was by pure accident that I came across Kobra AndThe Lotus back in 2012. Because of my love for KISS, I took notice when Gene Simmons was singing the praises of this band from Canada which had been signed to his record label Simmons/Universal. My thinking is always, "If it's good enough for Gene Simmons, who am I to argue?". So with that attitude in mind I checked them out…. And I'm so glad I did. Fast forward to 2017 and the band have put together a nice little catalogue of work which includes the self-titled album (2012), "High Priestess" (2014), "Words Of The Prophets" EP (2016) and the new album "Prevail". And it has to be said that this new offering is one of the most impressive releases of the year without question. So on that note I took the opportunity to catch up with frontwoman Kobra Paige to have a chat about the growth of the band, the state of the music industry and the new album "Prevail'.
Rock Man: Firstly, thank you Kobra for your time today. I had the pleasure of speaking with you back in 2013 and since then the band has been blessed with good fortune. Do you pinch yourself from time to time to make sure it's all real or have you had a strong belief from day one that this is where the band should be?
Kobra Paige: Thank you very much for this interview and for having me! Your support is greatly appreciated by us all. You know… this is quite interesting for me to hear because from my perspective we are in a much different place than is viewed. The band is in its ninth year and have only just this year started to have more direct support opportunities rather than 30-minute opening positions. I'm very grateful for every single band that has invited us out on the road and helped us along in our journey. To this day though, the band has still never broken even of its costs on a tour and is still very far away from sustainability. It's a constant battle of faith and perseverance. I consider us still of a rather small size with a lot of growing to do. In terms of where we are now, for the amount of time we have really been around doing this, I think it's a very natural place for such an organically grown genre. It takes a ton of work to move baby steps forward in this industry.
RM: The band has seen its share of line-up changes over the years; are you happy with the guys in the band now and are you confident this is a steady line-up going forward?
KP: Absolutely! These guys are great people and musicians. I want the very best for them. Being in a band on a professional level is a very serious commitment that isn't something everyone is willing to do. It's tough to keep a band together. All of us, though we came from different projects, ended up with each other for a reason. I truly believe that. Together, I feel stronger and more daring and each accomplishment with them means even more to me.
RM: I feel that the band has taken giant leaps forward and shown enormous growth with each studio release. Is that a fair assessment?
KP: I would agree that we have moved forward but I would not say we have had giant leaps but rather baby steps. We have certainly continued to move forward but on our third release we lost a lot of momentum due to two factors: I fell too ill to tour the new album and we had to prove our right to be here after being associated with Gene Simmons. It was an honour to have him on our team during the second album but it did however affect some of our relationships with promoters, magazines, etc. It was as though people thought we didn't deserve the exposure. We have spent the last three years proving ourselves back to some of the industry, and the sad part is that we have been working just as hard as any band out there trying to get anywhere. We never had any shortcuts and there really is no such thing. People choose the music they like and don't like and there is no getting around that! This release has been our most successful one yet and we finally feel momentum again but we really have our work cut out for us!
RM: Congratulations on the release of the new album Prevail I. This is truly a remarkable achievement; you must be very proud of this record?
KP: Thank you so very much! I truly am, and I'm also extremely proud of everyone that was a part of it. We really squeezed the best out of ourselves all together in that studio. It made for some magic that can't be made while sending files over the internet.
RM: This is an ambitious project that will be released as a double album, with Part II released later in the year. But if we go back to the beginning can you tell me how this idea initially came about?
KP: This was actually an idea from my father! He had heard a podcast where Bruce Dickinson was talking about how our younger generation wasn't doing double albums very often. My father found this intriguing and suggested that we do one. At first I thought he was crazy but it soon turned into an ambitious goal we couldn't let go of. We are young and still just getting started with our creative juices, why not create a double record?!
RM: There are some bands that struggle to release one good quality record on a regular basis, let alone two in a short space of time. So was there any internal or external pressure to deliver something extraordinary on this project?
KP: Ah, yes absolutely. In fact, during this writing process it was probably some of the most intense depression and anxiety I have ever faced. The pressure and expectations for what this album had to be were mind melting. I also really put some crazy expectations on the band by deciding "Alright guys, we are relocating, this is the allotted time, we're organically creating a double record, I believe in you and we should be able to do this". This totally sounds crazy… but the fact is, I believe in my band and their capabilities and I believed in Jacob Hansen [album producer]. I didn't necessarily believe in myself but I couldn't let the goal go because I never learned to hide from things that scare me.
RM: I'd like to get your thoughts on a handful of the songs on this album. Right off the top I want to congratulate you on You Don't Know. This is the best hard rock/metal song I've heard this year and the lyrical theme is very relatable. You must be very pleased with the final result?
KP: Oh thank you! I'm really happy to hear you enjoyed it and also picked up on it's message! Yes, I'm very pleased. It's cold, hard honesty and that suits me well.
RM: Gotham kicks off the record and sets the tone for the album. I believe that you have genuinely conveyed the despair and anguish of life in this fictional city brilliantly. Where did the idea for this song come from and was this a challenging song to write/sing?
KP: This music came together based off a futuristic electronic melody that Jasio Kulakowski [guitarist] had and then it began transforming into this dark, insatiable creature of despair with cracks of hope seeping through. I think 'Gotham' or 'Arkham' city is actually very parallel to our own world. I thought this was a fun way to write about the cities we live in and the fence we walk on between good and evil.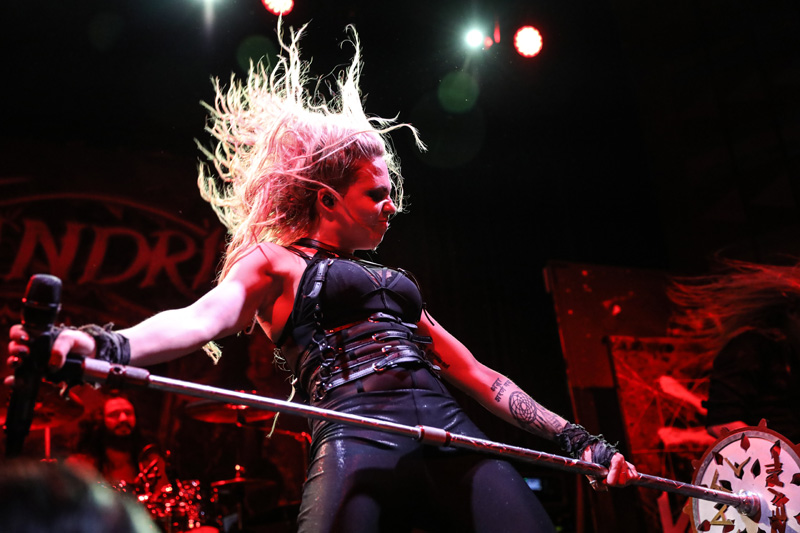 RM: Speaking of challenging songs, can you tell me about Hell On Earth? The way I've interpreted the song is that it's about addiction; is this an accurate overview and further to that is it based on any real life events you've witnessed?
KP: It's based on a very true event in my life but is not something I can share. It's written specifically about being addicted to being sick and dysfunctional. Choosing to self-medicate or treat people terribly because of a struggle in one's personal life. I don't believe there is ever an excuse for that. It's certainly easy to do though and admittedly I have done this too… such a thing like transferring our shit to other people while we are in a bad mood for instance. That is also why this song is narrated like a monologue sometimes. "Oh how I love the taste of my own blood… Did you think it was going to be that easy? I'm addicted to my disease. You can't help me." Which falls true for anyone wanting to change. A person can only be helped if they want to first help themselves. No one can do the change for them but many people die trying.
RM: On the lighter side you have included Light Me Up. This a beautiful song that takes the album in a different direction slightly. Again, is this based on any life experiences?
KP: It is and the beautiful thing about this song is that it ended up being a collaboration between Johnny Karkazis [High Priestess producer], Jasio and myself over a topic we all felt very important to bring awareness to. The majority of our global population will experience some depression during their lifetime. The extent they will take it to will vary however but the point of no return is what we want to avoid. Mental illness is overlooked far too much in our world and we want to connect people, offer some support to each other through this connection, and hopefully bring another small piece of awareness into play.
RM: Overall I thought the song writing on this record was pretty positive at times, I'll use Prevail and Manifest Destiny as a reference point. Some metal records can be kind of gloomy in lyrical nature, was it important for you to write something a bit more up-beat?
KP: Yes!! Life is hard enough. Life can be beautiful but it's also full of continuous obstacles no matter who the person is. This album was intended to encourage the best in people and bring them hope and strength. The messages are also intended to touch on extremely relatable emotional experiences so as to force people to see how relatable they are to each other through commenting and bonding over a shared musical interest. This album should cause exposure within the fan base.
RM: I guess the question everyone wants to know is when will Prevail II see the light of day and will it live up to the high benchmark set by Prevail I?
KP: Prevail II is again certainly different from Prevail I but we believe it is every bit as quality. There is the same balance of new sound with our past sound and hard rock with heavy metal. There are no two songs that sound the same on these albums and it will again have new surprises. Expect this album in early 2018!
RM: I am a massive fan of the Words Of The Prophets EP you released back in 2015. Especially your versions of Triumph's Lay It On The Line and Alannah Myles' Black Velvet. Have you given any thought into doing another EP of this nature?
KP: We have! We have dabbled with the thought of doing another one after these albums but covering a new territory/country. We will see!!
RM: I appreciate that this can sometimes be a difficult question to answer, but are you able to identify what your Top 5 most influential albums are?
KP: Fleetwood Mac - Rumours
       Led Zeppelin – Led Zeppelin
       Queen – Ultimate Queen (because you need all the bests!)
       Megadeth – Rust In Peace
       Vivaldi in general!
RM: The world has been bombarded by manufactured talent from shows like American Idol, The X Factor and these types of reality TV concepts. In this day and age are you concerned as to where the next "Rolling Stones" or "David Bowie" or "Motorhead" is going to come from?
KP: Here is exactly what I believe. I don't think that we will ever see a resurgence of massive arena filling metal bands from the newer generations but I do believe rock can still do it. I've seen this with Muse, Kings of Leon, and Foo Fighters to name a few. Newer generation metal will be able to fill arena's as a double headliner. Some can do it in some countries by themselves but not globally. For example, Ghost, Avenged Sevenfold, and Volbeat. The world will always have people that need and love metal though.
RM: Does the direction of the music industry in general concern you?
KP: I am concerned by the ways people are able to steal music or have it for free. It means that a band really can't take a rest from the road ever because it is in the concerts that their longevity matters. It is also almost as though the very newest generations feel entitled to the music for free and that worries me.
RM: And on a final note, I know you have a busy tour schedule. So where can folks come and see you perform and what should they expect from a Kobra And The Lotus show?
KP: They can find all of our tour dates on www.kobraandthelotus.com as well as our facebook page!! Reach out to any of us via Facebook, Instagram, or Twitter We are very approachable and more than happy to give people info.
RM: Once again, congratulations on the release of Prevail I. It is an amazing body of work and I am so looking forward to hearing Prevail II early next year. On behalf of everyone at Full Throttle Rock I'd like to wish you and the band all the best for the future.
KP: Thanks again for your wonderful support! Rock and love!
For more information about the band visit the official website at www.kobraandthelotus.com
Kobra Ant The Lotus - Prevail is available through Nuclear Blast Records.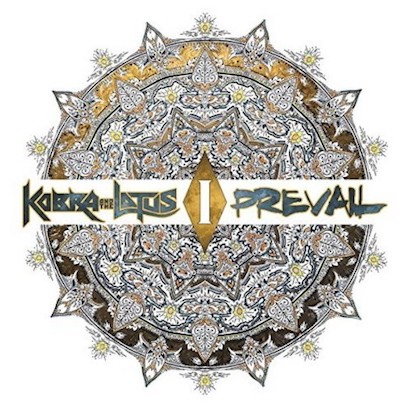 Categories: Interviews