| | |
| --- | --- |
| Posted on June 28, 2017 at 2:00 AM | |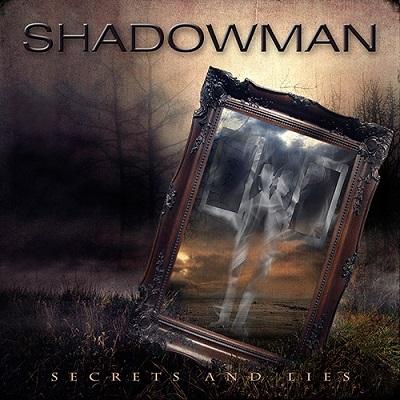 Shadowman – Secrets And Lies
Written by Juliano Mallon
The Shadowman project came to life in 2004 and brought together Steve Overland, Steve Morris, Chris Childs and Harry James. Now, thirteen years after their first effort and six since their most recent one, the quartet is back with "Secrets And Lies"; an album that retains the best qualities of their previous works, with the consistency we are already familiar with in a parade of pleasant rockers and poignant ballads, plus the illustrious participation of Phillip Manchester, better known as Didge Digital, a name certainly very familiar to the enthusiasts of the good and old British AOR.
Right at the start we have "Gravity", "Automatic", "Contagious" and "Broken Bones" as representatives of the rocker side of the album, always keeping guitars based on well-placed keyboard layers, which are, at times, quite boring. This organ emulation is what has bothered me most about Shadowman since their second album, but despite that, the songs are cool and worthy of your full attention.
Other noteworthy rockers are the exciting "Best Things In Life", "No Smoke Without A Fire", the radio friendly "Be True To Yourself" and " Secrets And Lies ". Do not be afraid to invest in multiple auditions. And with a more intimate proposal, the band offers us the intimate mid-pacer "Put It All On Love" and the ballad "Face The Night", with an explosive, amazing chorus. Perhaps, a little less energy would sound better in the face of the prevailing arrangement of b-sections, but the song cannot be said to be bad. No way.
In summary, it is fact that the new album from Shadowman maintains their musical identity, which is a definite plus these days. However, it wouldn't hurt to leave their comfort zone, since the quartet has plenty of talent. Still, the production of their albums is very contained and "too vanilla" for me. In fact, it is way beyond past time for Khalil Turk to leave that responsibility in the hands of someone more audacious and, for sure, more talented. Still, I persist in the karma that the keyboard emulating organ is irritating, although I understand that this is a key element in the band's compositions. But on a brighter side, Steve Overland continues to showcase high quality performances and vocal versatility wherever he goes and remains - from the very beginning - the strength of Shadowman.
However, if the band doesn't offer to bring something new to the table – which makes their albums quite predictable - Shadowman doesn't jump on the bandwagon of the so-called "modern sound" that infests much of what is on the market, and this alone sets them apart from a whole lot of people. I just point out that it wouldn't hurt the band to revisit what they did in the excellent "Land Of The Living" (2004) and even more recently in "Watching Over You" (2011). Maybe next time...

Categories: Album Reviews