| | |
| --- | --- |
| Posted on June 28, 2017 at 1:45 AM | |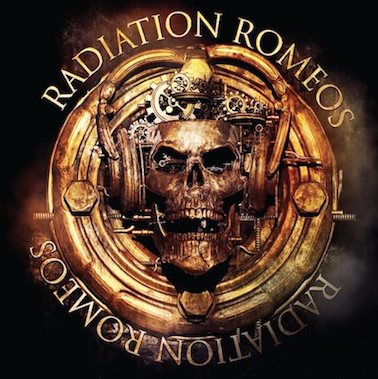 Radiation Romeos – Radiation Romeos
Written by The Rock Man
So I stumble upon this self-titled record by a band calling themselves Radiation Romeos. I have no idea who they are and I haven't heard a single note of their music. My first thought is "Huh, Radiation Romeos, that's a line from the Steve Stevens song Atomic Playboys!". My second thought is "Who are these guys and how dare they rip off Steve Stevens?'. Upon further investigation it turns out that Radiation Romeos is the new band of Parramore McCarty, the vocalist who sang on Steve Stevens Atomic Playboys album way back in 1989.
As I stare at the band photo I realize that McCarty has gone through some changes: gone are the skin-tight leathers and the long jet black mop of hair so fashionable back in the day. In its place is a man with a shorter blonde cut and sporting jeans and a designer style t-shirt and I wonder if McCarty is still able to rock like he used to… I press play and it becomes clear I had no reason for concern, the voice is still there.
The album explodes with a burst of melodic guitar riffs and punchy drums accompanied by McCarty's powerhouse vocals on the opening track Radiation Romeos. Yep, they even have a song called that too. The song itself could've easily featured on the Atomic Playboys record and reflects the solid and consistent nature of the material to come. Cuts such as Ocean Drive, On The Tight Rope, Castaways and Monstertraxx are fine examples of what I'm talking about.
But it is worth mentioning a few standards like the blistering Bad, Bad Company. This track comes packed with serious attitude and gritty melodic bite. Promised Land lays down a nice meaty guitar arrangement and solid drum grooves under scored by Middle Eastern sounds and influences. Ghost Town is a throwback to the late '80s/early '90s 'cowboy-influenced' style hard rock tunes made popular at the time by bands such as Tyketto, Firehouse, Tangier and the like. It's strong on acoustic guitar blended with shredding melodies and solos and lots of clichés and metaphors about 'moving on', 'nothing tying me down', 'tumbleweed' and 'no horse towns'.
It's not often that I will be critical, but if there was one minor issue I had with any of the material on the record it would be the disjointed lyrical flow of Mystic Mountain. Not sure if this track was a little rushed but it just seemed to me to struggle getting a rhythm going. However, this slight misstep wasn't enough to stop me enjoying the album as a whole.
To that end I can't imagine most fans of hard rock from that golden age not finding something of value on this record. Those searching for an enhanced musical experience with complex arrangements and thought provoking lyrics won't find that here. Radiation Romeos is best suited to connoisseurs of pure rock and roll fun.
Categories: Album Reviews