| | |
| --- | --- |
| Posted on June 14, 2017 at 1:20 AM | |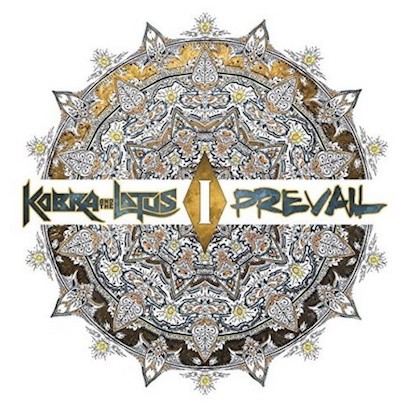 Kobra And The Lotus – Prevail I
Written by The Rock Man
With each studio release over their short seven-year career, Canadian metal powerhouse Kobra And The Lotus have shown signs of growth, development and maturity; but it's on the band's newest effort that the group make their biggest step forward. The band's fourth studio record is by far their most ambitious venture to date – a double album!
Over the course of 2017 the band will release both parts of the album, but in the first half of the year fans have been blessed with the arrival of Prevail I. And it has to be said that Prevail I doesn't hold back in setting a very high standard for the forthcoming Prevail II later in the year.
Prior to its official release, three singles were made available via streaming services to tease what was to come from the record. The first single from Prevail I was TriggerPulse, which features lots of meaty, feisty, yet melodic guitar crunch from Jasio Kulaowski and is balanced by the unrelenting driving rhythms of drummer Marcus Lee and bassist Brad Kennedy. Add to the mix the rich, full-toned and intoxicating vocals of frontwoman Kobra Page and what we have here - my metal brothers and sisters - is a rock and roll tour de force.
Gotham – the second single and album opener, is a dark and brooding rocker befitting of its title. Page effortlessly brings to life the never ending destruction and despair of this iconic fictional city, through varying vocal applications. Trace elements of symphonic metal blended with her classical training makes the track bold, grandiose and almost cinematic in scope.
The third single from the album, You Don't Know is clearly the best metal song I've heard so far this years, hands down! The guitars are aggressive and powerful but they leave plenty of room for melody and for Page to shine; her performance is positively glowing. Lyrically Page explores what it really feels like to be misunderstood, a place I'm sure we've all been in at one point or another in our lives, which makes this is a very relatable song.
From this point on the foundations of a very solid album are laid and strengthened by tracks such as Specimen X, Manifest Destiny and the mainstream rock friendly Victim; while Light Me Up serves as the album's only ballad. Check The Phryg is a very well-crafted and technically executed instrumental piece with hints of neo-classical undertones and I have little doubt that this track would appeal to fans of Yngwie J. Malmsteen.
Hell On Earth is the album's penultimate track and sees Page and co. tackle the tormenting nature of addiction. The phrase "You can't help someone who doesn't want to be helped" certainly applies to the lyrical narrative here. The record comes to a stunning conclusion with the title track, Prevail. Once again, the band taps into a more mainstream melodic metal feel sonically while the lyrical tone is inspired by a 'stand your ground and find inner strength in the face of adversity' mentality.
It becomes glaringly obvious early on that Prevail I is Kobra And The Lotus' most accessible album to mainstream audiences so far. That being said there is certainly enough metal goodness here to maintain the interest of long term fans. The band should be applauded for what they have created at this point. While double albums are always a gamble, it appears to have paid off in spades with this breathtaking release… now bring on Prevail II!
Categories: Album Reviews