| | |
| --- | --- |
| Posted on March 31, 2017 at 12:05 AM | |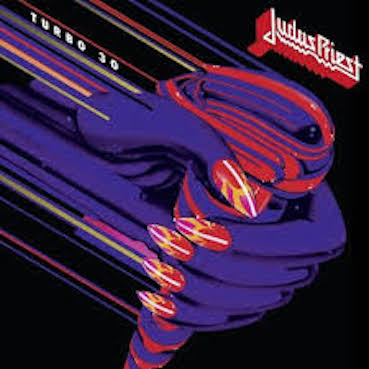 Judas Priest - Turbo 30 (30th Anniversary Edition)
Written by The Rock Man
Remastered albums… To be perfectly honest with you, more often than not, I couldn't care less for them. I usually view them as an excuse for a band to fulfil record contract obligations that are nearing the end. Sometimes it also seems like a good excuse for giving a young, green-behind-the-ears studio engineer some much need experience; or my favourite reason of all, after the band in question has long left the record label or broken up, the label, who would own the rights to the material, can continue at will to use it as a cash grab year after year.
However, every now and then an album comes along that can justify the "Remastered" treatment. It also helps if the band is still together and has endorsed the process, and that boys and girls is what separates the 30th Anniversary Edition of the Judas Priest album Turbo from other remastered works going around. But Turbo 30 isn't just a reworking off a controversial record in their decorated careers; this edition also contains two live CDs as well adding extra bang for your hard earned dollar.
Firstly though, the original album. Turbo was released in 1986 and at the time ruffled a few feathers amongst the "hard-core" traditional metal fraternity. The album dared to expand the boundaries and scope that the band would operate in by introducing new technologies and elements like synth-guitars. For some, the blending of traditional recording methods and sounds with new innovative ideas was a little too much to swallow. I however never had this problem and to this day I still regard Turbo as one of the band's highest achievements. So upon hearing about the remastered Turbo 30 release my initial thought was "How do you improve on what is already a brilliant record?"
A good start is to be respectful of the material and not to over-equalize/over-compress/over-dub/over-blah, blah, blah the original work. By and large the album has only gone through minimal tweaks and changes, retaining the same spirit of the original. In simpler terms it's been given a fresh coat of paint giving it a smoother, polished, pop of energy. The album's greatest strength has always been the material anyway: cuts like the anti-PMRC inspired Parental Guidance, the feel-good summer track Wild Nights, Hot and Crazy Days, the fist-pumping Rock You All Around The World and the iconic lead single Turbo.
Now, onto the live stuff. Featured over two discs is a recording of the band's Fuel For Life Tour of '86. These live performances are from the Kemper Arena in Kansas City and capture the energy and decadence of the era. In addition to a number of tracks from the Turbo album, fans will be more than satisfied with live cuts of definitive Judas Priest gems such as Living After Midnight, Hell Bent For Leather, You've Got Another Thing Comin', Metal Gods and the iconic Breaking The Law. As a live act Judas Priest have stood amongst the top echelon of metal performers for four decades. After listening to this live performance it's very easy to see why they have been crowned "The Metal Gods" and why lead vocalist Rob Halford is so highly regarded by many as the best in the business. As someone who has never really been a big fan of live albums, these recordings have managed to reproduce the excitement, adrenaline and frenzy of a live concert experience not found on other live records.
When I heard the announcement that Turbo 30 was going to be re-issued I was surprised; as I said before, in its day it divided fans. And to be honest I really can't see this 30th Anniversary Edition changing too many people's minds; simply you're a fan of the material or you're not. If however, like me you are, then this package will not only let you re-live those glory days of the '80's metal scene, but take it to another level.
Categories: Album Reviews