| | |
| --- | --- |
| Posted on March 30, 2017 at 11:45 PM | |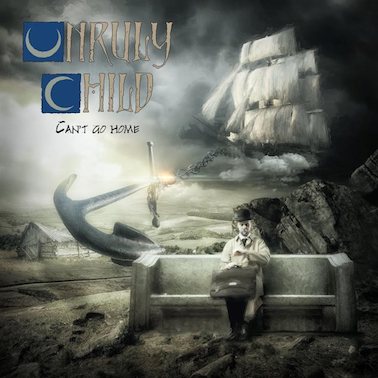 Unruly Child – Can't Go Home
Written by Juliano Mallon
When they returned to the scene with the original lineup in 2010, veterans Unruly Child were received with deserved reverence and in return delivered one of the best albums - not only of that year - but also of the band's career. Then there was a hiatus until last year, when "Down The Rabbit Hole" was released in digital format, but let's face it, the impact was minimal. Now the band returns with "Can't Go Home", an album that explicitly highlights the melodic aspect so evident on their classic first album. And coupled with great songs and killer interpretations, the set becomes shocking and worthy of the good name that Unruly Child has built.
Catchy melodies are easily found on the radio friendly "The Only One", one of the highlights of the album, on the introspective "Four Eleven", on the engaging "Diving Into The Future" and on the explosive "Get On Top", a song filled with chilling backing vocals. Each of these rockers deserves maximum volume and no moderation while listening.
Other rockers that deserve your full attention are "Point Of View", the powerful "Ice Cold Sunshine", a highlight with beautiful backing vocals, the radio friendly "When Love Is Here" and the sweeping "Someday Somehow," the first single off of the album and also a highlight from it.
But there's no way I could end this review without mentioning the spectacular mid-pacer "See If She Floats" and the power ballad "She Can't Go Home", plus "Sunlit Sky", all worthy of your valuable time and attention.
In short, "Can't Go Home" marks, in a very positive way, the return of Unruly Child to the scene. Looking at the album as a whole, this work pleased me much more than the already excellent "Worlds Collide" from 2010. The songs bring more diversified arrangements and a more accurate production, while the band sounds more cohesive than ever and the flawless performances of Marcie Free are absolutely fantastic. Personally, I see "Can't Go Home" among the best albums of Unruly Child and certainly one of the best works of the year so far. Absolutely recommended material. "Can't Go Home" is out now, on Frontiers Records.

Categories: Album Reviews