| | |
| --- | --- |
| Posted on January 26, 2017 at 7:05 PM | |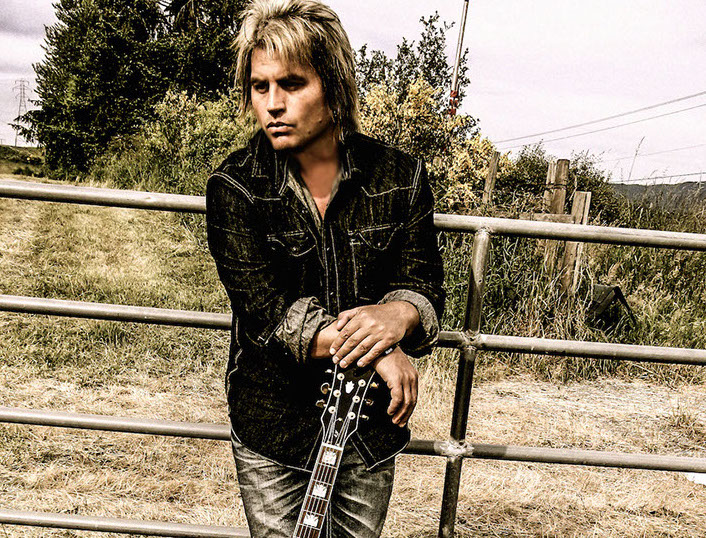 Interview with Paul Laine
by Juliano Mallon
A household name within the AOR universe, Paul Laine's classic debut album "Stick It In Your Ear" was released in 1990. After that, he got involved in many projects such as Shugaazer, Darkhorse and one where he worked alongside Andre Andersen and David Readman. But it was in the mid-90's that Laine rose to glory as Danger Danger's replacement vocalist for Ted Poley. Last year Laine returned to the scene leading The Defiants, where he was reunited with Bruno Ravel and Rob Marcello, both former colleagues in Danger Danger, on one of the most celebrated albums of 2016. With a lot to talk about, Paul Laine kindly agreed to talk to me about his journey so far, but also reflecting on the past and looking steadfastly into the future.
Now that The Defiants' album's been released, did you expect it to have such an overwhelmin' reception?
Paul Laine: I went into The Defiant's album, with zero expectations as far as public reception was concerned. I just wanted to write the best that I could and straight from the heart. I try to write every record like it's the last piece of work I'm ever going to do. What's been truly inspiring and totally not expected is the outpouring of love for this record that both Bruno, Rob and I have received. Really just blown away by it. Makes me feel proud for my bandmates as well.
There's no doubt that the album sounds a lot like Danger Danger (in my review, I said it was the best album DD never released). Was it the natural result of having you working with Bruno Ravel again or was it planned in some way?
Paul Laine: I think it's a logical conclusion. Bruno has a certain sense as a songwriter and so do I. The approach we used writing this album was to not try to be anything. Literally just wake up everyday and start writing. I think we both have a certain writing style with a focus on melody and a certain kind of energy. A desire to create something that sounds epic and real. I always use the approach of asking myself one question…'What album and band would i like to hear and see live?' Then I write that. I let my inner teenager answer that question and I let the man make the record. Make sense? It does to me.
How did the songwriting happen? Did you guys get together or was everyhting done via internet?
Paul Laine: Never in the same room, all over the internet. You have to remember Bruno and I worked together for almost 12 years. There's no need to be in the same room to gauge a reaction and neither one of us is really worried how the other person feels, except to answer the question 'Is it good or not?' Although Bruno and I, during our time together in D2, didn't have a real writing partnership. Bruno mainly wrote with Steve West and I wrote alone, it wasn't intimidating and that's great. We both adopt the same attitude when it comes to writing songs. Ego has no place only good ideas. In fact, there's a lack of fucks given when it comes to being worried about hurt feelings, it's an essential attitude. Because it means the song is king and nobody has to hold anybody's hand.
The band played the Frontiers Festival last April. How was it for you? What are your memories of that show?
Paul Laine: Nervous and overjoyed at the response. I love the audience's love for the music and bands presented that weekend. Very beautiful experience and a great memory. As a performer I can give that love back all day long. Also the show is held in Milan Italy!! If you can't have a marvellous experience in Italy you should burn your luggage, throw away your passport and never travel again (laughs).
Are there any other shows scheduled/planned for the band?
Paul Laine: We just played at Rockingham in the UK and that too was a fantastic show. It helps with every show that we do because it always seems like more offers come pouring in after people see the band live. 2017 is starting to look good because there's a buzz about the band. Looks like it could be another year of globetrotting for The Defiants if all of the shows offered come to fruition.
Can we expect more music from The Defiants?
Paul Laine: Bruno is committed and so am I. I believe that Frontiers is as well.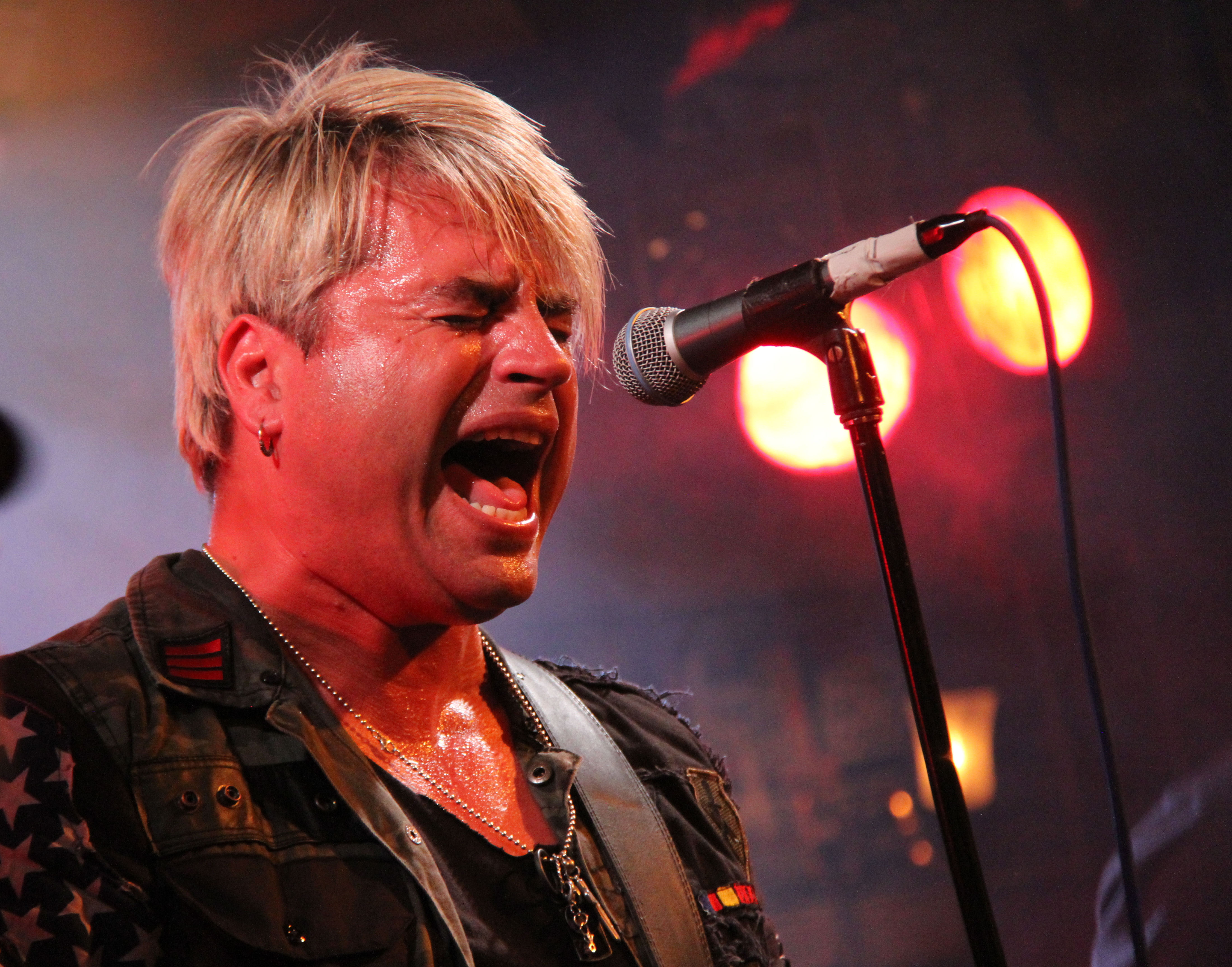 During the concert in April you played some songs from Danger Danger. Let's go back in time a little, how did you end up in the band?
Paul Laine: Short version is this… Steve and Bruno liked my first solo album and hired the engineer that worked on my album to do their "Screw it" album. Irwin Musper, the aforementioned engineer, gave Bruno my phone number during the recording of the Danger Danger record. I would just get random calls from them every now and then. I had no idea about any troubles in the band or anything. One day I just got a call after they had split ways with Ted. I think they were at a crossroads and wondering if they could carry on, it's tough being in a band. So many personalities, so many different things going on in everybody's life at the same time. Being a solo artist with a record deal before joining D2, I understood what it was like being in the driver's seat. I think I offered a no hassle alternative and I had some pretty marvellous times with D2 during my tenure with them.
I remember being in shock when I listened to "Dawn". Was that an alternative version of DD?
Paul Laine: Those were different times. What most people fail to remember about those days was that D2 was locked in a lawsuit with Ted. Music had changed greatly. I had re-recorded "Cockroach" but then realized that it was going to be tied up for years in litigation. Nobody had heard me with D2 and we had all decided that we would just form something completely new. New sound, new band name, new direction. I was excited about this, more than I was excited about joining D2 and singing somebody else's music that I wasn't a part of writing. So during the entire recording of the "Dawn" album, this was the idea. At the final hour, before release, I think the fellas had a freak out thinking nobody would buy it if it didn't have the D2 stamp on it. I personally think that it was a mistake, but it doesn't matter to me after all of these years. I happen to like that record a lot. I think it was crippled by the band name and perception of what that name represented. Bruno has been doing some remixes of it and it sounds killer. "Dawn" was the only time I ever really wrote with D2. After that I just handed my songs in for each album.
But you nailed on "Four The Hard Way", "The Return Of The Great Gildersleeves", "Cockroach" and "Line And Nude". It comes across that you were absolutely comfortable being the frontman with DD.
Paul Laine: Sure. When it comes to music and performance I always own whatever I do. This is what I was born to do after all. The stage feels comfortable for me, like home. It's only when I have to go out in public that I feel extremely nervous and quite shy, although most wouldn't know that. I will forever be a situational extrovert. If I'm not on tour I am a complete and utter loner. The years I spent in D2 were fantastic years in my life. I loved almost all of it. At the end of the day in our line of work you are lucky if you can remain friends after working together for so many years, most don't sadly. I consider myself very lucky to have had the amazing adventures I did with D2.
Next year, the fantastic "Four The Hard Way" turns 20 and I have it as one of the finest DD albums. What are your memories of that album?
Paul Laine: The thing I remember the most about that record is mixing that during the summer in New York. Bruno still lived in an apartment in Rego Park, Queens. This is when we still mixed analogue and we all had to rehearse our moves on the console to complete a mix. No automation, just me and Bruno and Steve moving faders. Bruno had brought an air conditioner in the room, but I seem to remember still sweating our faces off in that apartment. We also used a polaroid instant camera to take pictures of our eq settings, so if we had to remix we could start from where we left off.…Old School!
I believe it might be very rewarding to know that DD fans acknowledge you as a proper former vocalist of DD and not just a replacement for Ted Poley. Was it in any way hard to deal with Ted's shadow (so to speak) at the beginning in DD?
Paul Laine: Not so much Ted's shadow. I think the weirdest thing for me was that I already had a career as a solo artist and a major record deal before joint this band. The mindfuck at the time, because I was in my twenties, was more about the challenge of having to work in an already established group when I was so used to calling the shots. To hold my tongue all of those years for the respect of Steve and Bruno's relationship and buy into the idea of being a 3rd vote and the 3rd wheel in an established relationship was hard on me. I also wanted to keep touring and working as much as I could and Danger Danger didn't operate that way. I was used to playing shows all of the time and working hard on the road to keep the name alive and in people's minds. I often felt that the band probably priced themselves out of a lot of shows. Although I was a 3rd of the band, I really wasn't. Decisions were made and then told to me more than I was asked. I understood this, of course and really just took the back seat. If I was in Steve and Bruno's position I would have thought the same way! They built Danger Danger. It was their thing. Ask any new band member who comes in part way through an established band's career and they will all have a similar story. On the "Ted" side of things, I'll be completely honest. Ted is a great singer. He and I sing completely differently, so it's apples and oranges. I've never felt that weird negative "competition" thing. I've always felt that I had my own thing to say, my own thing to offer and if you like what I do, great. If you don't like what I do, fine also. You can't be all things to all people and you should never try to be, otherwise you never get to discover who you are.
Would you consider going back to DD if Bruno decided to bring the band back?
Paul Laine: No. But I would do a reunion thing if Ted was involved, like a show where we both sang on songs from both of our era's. I think that would be a blast for the fans and would soley do it for that reason. If Ted's in, I'm in.
And looking back a bit further, your second solo album turned 20 this year, while the first one, the classic "Stick It In Your Ear" turned 26. How do you see those albums today?
Paul Laine: Second record I think nothing of. First album was not released in the 80's, it was released in 1990. So many folks get this wrong, but I understand. I am proud of it for the same reason I am proud of every legitimate record I've made. It's a moment of time in my life. It was what I was feeling as a young man all of those years ago. The innocence, the positivity, the hope, all of those things in a musical time capsule. The thing is, when you're a songwriter you tend to have lived what you wrote. My album's are my diary.
I have a question here sent by Marcelo Teixeira. He wants to know if you have any unlereased material, especially from the "Stick It In Your Ear" sessions and, if so, are you willing to release that someday.
Paul Laine: Lots from that era. I will not, sorry Marcelo!! It's like this... do you want your Mom to release all of your scribbled drawings you did in school and try to sell them as art? Me either.
Finally Paul, how do you see your career so far, having more albums recorded with bands and projects, including Shugaazer and Dark Horse, to name a few, but also having such a respected name in the AOR/Melodic Rock scene?
Paul Laine: I haven't stopped working long enough to sit on my ass and think about it! Truthfully, I am always looking forward to the next song, the next album, the next shows. I don't think about how great any work I did was because I am always wanting to do better. I've said it before 'We don't finish records. We abandon them'. By the time you're done you've already moved on. A record is like a really intense love affair that you know has a beginning and an ending. When its over you want to take a shower and get as far away from it as you possibly can.
Paul, thank you so very much for the time and attention to doing this interview. It means a lot to me, not only as a fan of AOR/Melodic Rock, but mostly as a fan of your work, both solo and with DD, not to mention other great projects. I hope there's more music coming from The Defiants and, who knows, maybe we'll see you guys here in Brazil. All the best to you and the doors of the AORWatchTower are always open for you, my friend. Rock on...
Paul Laine: Thank you! This has been a great interview. I want to send my gratitude to all of the people in Brazil who have shown me such kindness and warmth over the years. Your letters to me on social media and when I meet you after the shows you've travelled so far to see, well.. it's humbling and moving to me. People from Brazil express their emotions about music so passionately that I always feel a great connection. Thank you for that, very beautiful.
For more information about Paul Laine visit the official website at: www.facebook.com/paullaineofficial/
The Defiants - The Defiants is available on Frontiers Music Slr.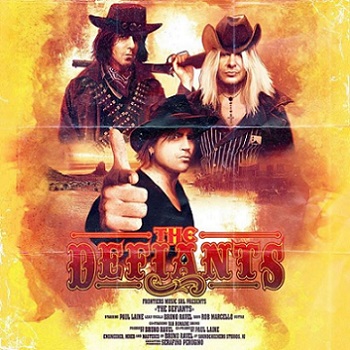 Categories: Interviews