| | |
| --- | --- |
| Posted on January 24, 2017 at 3:30 PM | |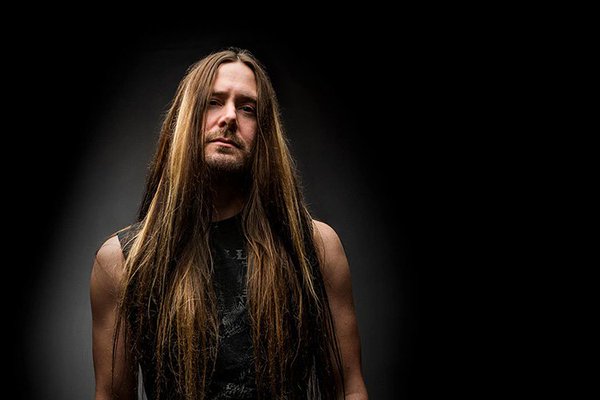 They say that music is universal and speaks all languages. But when the quality of that music is as soul stirring and emotionally charged as that found on guitar ace Chris Green's Unveil EP then the musical experience is propelled to a whole new level of excellence. In addition to his own solo activities, Green's signature sound is front and centre on the 2014 self-titled Rubicon Cross album and is the driving force behind the new Tyketto record Reach. I caught up with the former Furyon guitarist for a chat about the music industry, his time with Tyketto and his all instrumental EP Unveil.
Rock Man: Congratulation on a successful career thus far. You have created some extraordinary work with bands like Tyketto and Rubicon Cross. You must feel very blessed to be in this position?
Chris Green: Yes, I never take it for granted the awesome job that I have. I'm traveling across Germany on tour with Tyketto and I certainly feel blessed I have the opportunity to see all these awesome places and also get to play in front of thousands of fans.
RM: Can you briefly tell me about your musical upbringing and who your guitar heroes were?
CG: My Father was a musician and was regularly on television or on tour, so I grew up around music and musicians all my life. I guess it was just ingrained in me from childhood, the whole way of life, the sound of live music, the laughs and jokes. It was mesmerizing. So my Dad really was the person that inspired me to pick up the guitar. My early guitar heroes were Hank Marvin and Mark Knofler. Then when I discovered rock music I very quickly moved onto Paul Gilbert, John Petrucci and more of the 'guitar god' type players.
RM: Can you briefly tell me about what sort of guitar gear you're using these days and why?
CG: Okay that's an easy answer, cheap gear through lack of money [laughs]. I played a Fenix Korean super strat through a cheap Laney amp going into a 2x12 cab my Dad made for me.
RM: Congratulations on the release of the new Tyketto album Reach. This is a remarkable effort; I would imagine the band are very proud of this body of work.
CG: We have been overwhelmed with the response to Reach, we completely wrote from the heart with no preconceived ideas stylistically. We wrote what felt right and that's what is on that album, we are all very proud of it and luckily it's been received very well.
RM: When people think about the Tyketto sound you can't help think about original guitarist Brooke St. James. Having been in the band for a few years now and going in to record the Reach album was there a sense of pressure to try to maintain that "classic" Tyketto guitar style or were you given a green light to bring your style and influence to the material?
CG: That's a good question. In replacing Brooke I knew I had big shoes to fill, he had a very unique sound and I pride myself on the fact that I keep all the classic Tyketto songs as close as possible to the original records. As far as writing Reach and the expectations of their previous style, we had a conversation very early on whether we wanted to recreate Don't Come Easy or just write what we want. We chose the latter. But I think it still sounds like Tyketto, with Danny singing I don't think it could ever sound anything but.
RM: Speaking of the material, let's talk about some of these songs. I'd love to get your thoughts on the title track Reach.
CG: Reach was originally an acoustic ballad that Danny sent us, it was a song he'd written for his wife Melissa and at first myself and Mike weren't sure how to turn it into a 'band' song without making it a ballad. Myself and Michael Clayton (drummer) are very much on the same wavelength and when I said "trust me I have an idea" I threw at him this bombastic intro that was not even in the original recording and Mike just 'got it', within days we had this HUGE track and sent it to Danny. We'd used his original acoustic and vocals in the demo so he had no idea what to expect. Needless to say he was extremely happy with the results.
RM: I love the vibe and attitude of Big Money. It just has a big drum sound and swagger. Can you tell me about how this track came together?
CG: This couldn't have been written under stranger circumstances. Mike had the flu and Instead of taking it easy he went into his basement and recorded himself playing drums like a maniac for hours. He then sent me an email with 'Drumidiocy' as the title. I basically cranked it up in my car and listened over and over again until I picked out what I thought was the best beat. It was an unusual beat for him and was a gallop triplet feel, I instantly heard this Deep Purple kind of vibe and within a day or two we had the whole track.
RM: Tearing Down The Sky has one of the best guitar riff/drum grooves on the record. I felt this really was a nod to 'Old School' Tyketto.
CG: I wrote this track with that classic Tyketto sound in mind. It had been a riff I'd had for years and just never could make it Coke to life. Actually Danny had a hard time finding lyrics for this and the chorus was actually written almost minutes before it was recorded. He said "what about this?" We hit record, that's what's on the album.
RM: Another highlight of the album is The Run. I love the acoustic intro that launches into a mega heavy riff. Can you tell me about the lyrical inspiration for this track?
CG: Danny wrote this track entirely, it's actually about his Uncle fighting in Vietnam and coming home to a world that didn't understand him; all he ever wanted to do was ride his motorbike to Sturgess and that's what the track is about. Almost a pilgrimage. This was actually the first song we demoed and set the standard for the following songs. He wrote it in an open B tuning, that's why the guitars are so heavy, it's in drop B.
RM: Danny Vaughn is in my opinion an exceptional vocalist and talent. If I was starting a band today, he is the type of guy I would want fronting the band. Tell me about your experience working with him in Tyketto.
CG: He takes his voice very seriously, strict diet, no drinking, warm up exercises, resting when he can. I think that's a major factor as to why he's one of the best vocalists in the world. He's consistent every single night and it's a pleasure to play next to him on stage.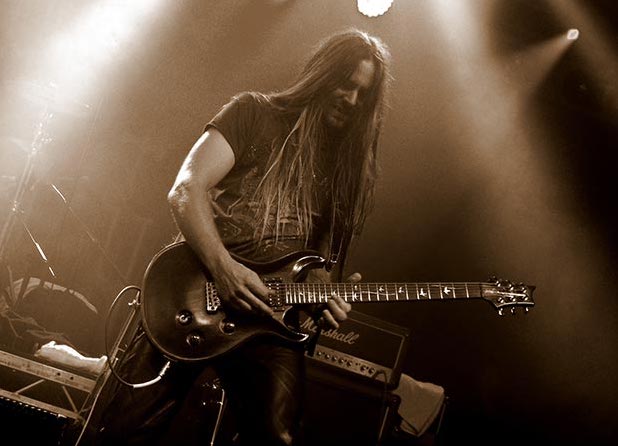 RM: You have recorded a 5 track instrumental EP titled Unveil. You must be very excited about sharing that with the world?
CG: I am very, very excited about its release. It's been a long time in the making and shows a much more depth side to my playing. I love progressive rock and you can hear a lot of that in here. But mainly it's a very melody c body of work, I try very hard to put across that emotive side of music where you move people by just notes alone. It's how it was in the beginning when music itself was in its infancy, I think we've lost that a bit these days, we get hung up on lyrics to dictate how we feel or interpret a song. When people tell me that my instrumental music has moved them emotionally it's the highest compliment I can receive.
RM: Does recording an "all-instrumental" body of work provide less challenges than recording an album with lyrics or is it still challenging but in a different way?
CG: Well because there are no vocals I guess there's an element of pressure to create good melody in order to keep the listener interested. It would be very easy for me to just shred over a bunch of chairs progressions but I think that would leave people a bit cold. I like to find a happy medium, play for the song, shred when it's needed, be emotive when it's called for, but always have melody in mind. Musically the recording process is very similar to a normal band. Drums first, then bass, rhythm guitars, then leads instead of a vocal.
RM: The EP is quite an emotional journey; I know that your Father passed before you recorded it. My condolences to you. Do you feel that his passing influenced the tone of the material overall?
CG: 100%, the opening track Undefeated was not only named with him in my mind, but the opening section was a piece I just improvised on the spot at a show in Raleigh NC about a week after his funeral. When I saw the video of me playing it and the look on my face, I knew it was raw emotion and that I had to embellish on that. It's the song I'm proudest of writing.
RM: Of the 5 tracks featured on Unveil is there a track or two which are standout moments for you?
CG: I love the string sections in Undefeated, I think with the key changes it provides almost a classical music vibe, I get goosebumps when I hear that bit. And Welcome For A Soldier is an instrumental cover of a track from my Dad's 70's band. They were called Depp Feeling and in 1971 released an EP, it was the first track on that album. I knew all the guys in the band, all but one is still alive so I thought it would be a great tribute to what I think is the most underrated prof band of the 70's.
RM: Moving on to some other issues, let talk about Rubicon Cross. Let me start by saying how much I love that 2014 self-titled record. Your guitar playing on that album is brutal (in a very awesome way); What is the status of Rubicon Cross and will we see a follow up album in the future?
CG: Firstly, thank you. It's always nice to hear good things about your playing (laughs). I just spent a few days with CJ in Florida over Christmas. We talked a lot about a follow up record and it looks like in February we will start writing. It's all about scheduling, Firehouse is very busy and so is Tyketto. So we have to find the right time. But I'm sure it will happen.
RM: I have been a fan of Firehouse and their singer C.J. Snare from day one. Tell me about working with him in Rubicon Cross and what he brings to the project.
CG: I call him 'Captain Hook', no matter what I throw at him he always has a great melody. He's extremely anal about making sure the meaning of the song is there and that the message is clear. On a personal level, were best friends, we were best men at each other's weddings and he's the Godfather to my son. Even if we didn't play music together we'd still be friends and meet often.
RM: In recent times the music industry has seen the loss of so many iconic figure from David Bowie to Lemmy (Motorhead) to Glen Frey (Eagles). For a long time, I have been concerned as to where the next batch of superstars are going to come from and fill this void. I can't imagine anyone from shows like The Voice or The X Factor stepping up to the plate, so can you see any hope for the future of the industry?
CG: We have lost some great artists in the last year for sure; as far as new and rising artists in the rock world, it's going to be down to a few factors. First of all the labels are going to have to take a chance on new music, rather than getting established bands to churn out the same old product. If they won't support new music then we need promoters to start giving new bands a chance to support these established bands without charging 'buy on', a concept that infuriates me and stops great new bands from being exposed to new audiences. And lastly, the fans have to get out there and support new music, these bands we love are not going to be around for another Two decades, turn up early and see the support bands, buy their merch, their music, help them get out there and keep this genre alive.
RM: I speak to a lot of recording artist about the validity of full length albums in this day and age. Some say it's still a viable medium while others say it is becoming a disposable commodity, given the impact of downloading and iTunes. Where do you stand on this?
CG: What destroyed album sales was the term 'unbundling', it meant that instead of going out and buying a full length album, the fans had the option to cherry pick the songs they liked best by being able to listens to samples of the songs. When I bought albums in the 90's you bought the record, had your favourites, maybe you skipped past tracks or maybe you listened to the whole thing just waiting for your favourites. But you bought the album. Now bands are almost forced to write 'all killer no filler' albums in order to get full album sales. Luckily vinyl is making a comeback, hopefully that's a turn for the better as far as full album sales are concerned.
RM: And finally, I assume that Tyketto will be hitting the road in 2017 to support the new record, where can folks come to see the band play?
CG: As we speak I'm in the band van heading to Frankfurt, we are three shows into a three-week European tour. If you go to my website chrisgreenmusic.com you can see all the dates and also see some other interesting stuff like my biography, discography and purchase my instrumental EP unveil there which has an awesome eight page booklet that comes with it explaining the stories behind the tracks.
RM: On that note I'd like to thank you for sharing your thoughts. On behalf of everyone here at Full Throttle Rock I'd like to wish Tyketto and yourself all the very best for the album Reach and the future. I'd also like to wish you all the best for your EP Unveil.
CG: Thanks very much for helping spread the word, and thanks to all my fans and music lovers out there keeping this genre alive. Please look me up on Amazon, iTunes, YouTube and Facebook for more music and information.
For more information visit the official website at: www.chrisgreenmusic.com or www.facebook.com/TykettoTheOfficial/
Tyketto – Reach is available on Frontiers Music Slr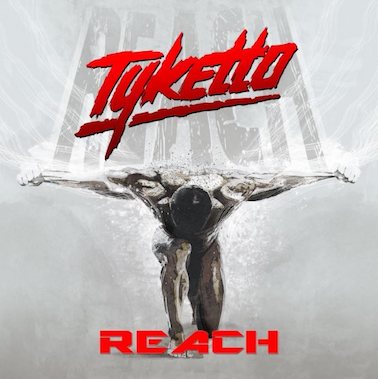 Chris Green - Unveil EP is available through his official website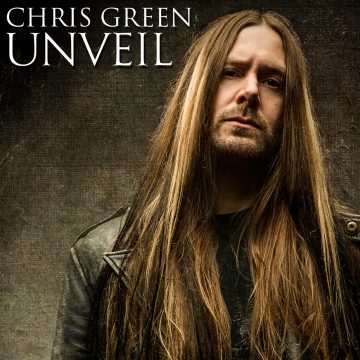 Categories: Interviews