| | |
| --- | --- |
| Posted on December 11, 2016 at 8:35 PM | |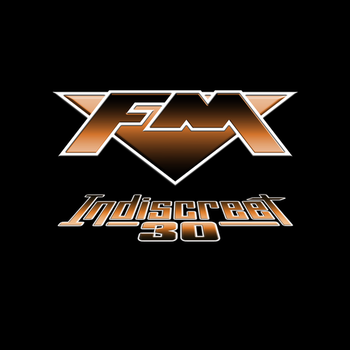 FM – Indiscreet 30
Written by Juliano Mallon
Every band / artist has a work considered classic by the fans and / or critic. That album is taken as reference of a period or, in many cases, of a whole career and in this case, the crown jewel of UK's FM will always be the magnificent "Indiscreet", released in 1986. A beautiful representative of the best European AOR of the 1980s that was reissued in a 2-disc edition in 2012, with some remixes and live recordings. That edition would've been enough for me (as a fan of the band since the beginning of their career), but for some reason, FM decided to re-record their most remarkable work.
This re-writing strategy usually aims at regaining rights to the material (honestly, I don't know if that's the case here), and it usually brings disastrous results, with very few exceptions, like when Harem Scarem revisited their opus Mood Swings " in 2013. Everything was so perfectly in place that even the new songs are great. In the case of FM, this new edition of "Indiscreet" brings seven extra songs, but only one of them is new; All others have already appeared on albums and E.P.'s released since 2010.
About the album, bassist Merv Goldsworthy said: "We're not trying to recreate the original, but this is our interpretation of FM today, with the sound of FM 2016." Well, if you look at the album from that point of view, the result is excellent.
One has to consider the fact of the three decades since the album's release, which implies listening to the always perfect Steve Overland using his voice a few tones below what we have for reference. It's a detail that does not compromise the album at all, as long as you leave the nostalgia aside. Overall, little has changed compared to the original album, but there are more prominent guitars and keyboards from time to time. It is also evident that the backing vocals are no longer as powerful and this is quite annoying. Also, some songs gained backing vocals where originally there were none. Not a bad thing, just unnecessary, if you ask me.
Still, the guitars gained more prominence, but without taking away space of the keyboards. Many of the fade outs were extended and performed as the band still perform them live, a pretty cool detail on the album. And one must praise the great work that Jim Kirkpatrick did in recreating Chris Overland's riffs and licks. However, Jem Davis falls short in many moments (not for lackiing talent, but for a mere choice of equipment) when compared to Didge Digital, but this is the opinion of an old, longtime fan. For many of you, this detail won't matter at all.
But let's talk about the extra songs: "Let Love Be The Leader" was released as a single in 1986 and had never appeared on any official FM album until the aforementioned reissue of "Indiscreet", four years ago. The version presented here has the same introduction of the extended remix, with the addition of a more prominent guitar and also a longer end, but the keyboards sound way too "vanilla". Also, since this song requires a powerful vocal drive, the final result is quite average. A pity, since "Let Love Be The Leader" is one of the coolest FM songs from their 80's era.
Then there's "Running On Empty", a radio friendly rocker that follows the melodic line FM's been presenting since 2010 and that accurately portrays the current musical direction of the band, with an easy melody allied to an engaging arrangement that privileges guitars together with Mr. Overland's unmistakable vocals, sounding more like the material of both "Rockville" than with the material we heard in "Heroes & Villains", for example.
In general, the melodic structures have all been maintained (except for one thing or another), and so you know what to expect, musically speaking. The reinterpretations were cool (as much as possible) and sound interesting when compared to the original versions. Of course, it would've been much better for us - the fans - if the band had came up with an all-new album, but I think it's time for FM to take a step back, look closely at the path taken in 2010, and plan carefully what they intend to present us from now on. This AOR / Pop Rock formula is worn out, making the albums predictable and a band as important as FM just cannot not be satisfied to stay put, as far as music goes. I'm sure every FM fan awaits the return of the band that surprised everyone when, in the early 90's, turned the table with "Aphrodisiac", one of their most relevant albums. It's time for the band to turn the table again ...

Categories: Album Reviews