| | |
| --- | --- |
| Posted on November 6, 2016 at 8:35 PM | |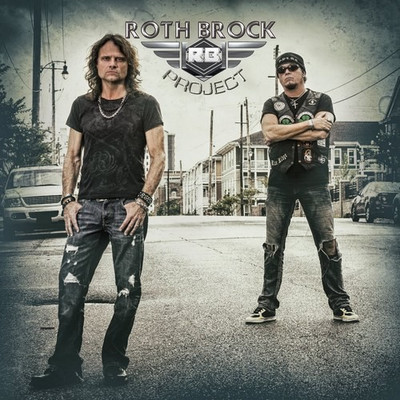 Roth Brock Project – Roth Brock Project
Written by Juliano Mallon
In 2009 veteran Terry Brock met guitarist John Roth while recording "Promise Land", that Giant album that was not from Giant. And that mutual friendship and musical synchronicity were responsible for the emergence of the Roth Brock Project, an effort that emerges as one of the best surprises of the year. Roth's talent led him to play with the likes of Winger and currently with Starship, while Brock is one of the most recognized and respected voices in the AOR universe, mostly known for his spectacular albums with Strangeways. With so much quality gathered on the same work, the result could only be above average.
Absolutely centered in the voice/guitars duo, the album offers a good range of devastating rockers such as "Young Gun", "What's It Too Ya", the friendly radio "Young Again" and "If That's What It Takes"; the later two being highlights of the album. Despite having the same melodic focus, each song is quite different from the next and they all show Terry Brock's astonishing vocal versatility.
Moving on one must applaud the beautiful mid-pacer "I Do Not Know Why" another highlight of the album and one that refers too the best moments of Strangeways and also the rockers "We Are" and the spectacular radio friendly "My City" which features a precise dose of keyboards. Both songs deserve your total and unrestricted attention and that traditional lack of moderation when listening to them.
Also, I must mention "Never Givin 'Up", an engaging ballad that sounds much better than "Distant Voices", the other ballad of the album, in my humble opinion. Anyway, listen to both carefully and draw your own conclusions.
In short my dear friends, the first work of the Roth Brock Project stands out from most of the stuff out there due to a crucial detail: the sound is almost entirely organic. Still, the mix is ​​well balanced, placing all the instruments and voices in their exact spots. Musically, the videos on Youtube paint a perfect picture of what the album has to offer. But Do not expect anything similar to the pompous AOR of Giant and Strangeways. This album sounds more like the first of Terry Brock's solo work, version 2016. A beautiful surprise that deserves your attention and also a place in your collection.
The Roth Brock Project self-titled debut album will be out on Nov. 04th, via Frontiers Records.

Categories: Album Reviews