| | |
| --- | --- |
| Posted on November 6, 2016 at 8:10 PM | |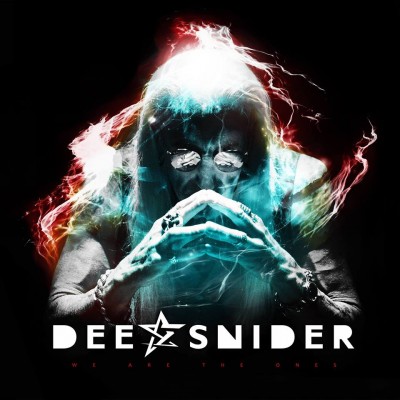 Dee Snider – We Are The Ones
Written by The Rock Man
Twisted Sister were one of my early influences growing up. If I'm being completely honest I'm not sure how I would have survived the mundane day-to-day life of high school without them. So it is fair to say that frontman Dee Snider has been an important part of my life. I've taken an interest in all his projects over the years, regardless of what form they take; and I was pretty excited about the prospect of a new solo record. Then when talking about the album Snider said this: "Forget anything from the past. Most of my heavy metal fans are gonna hate it; I've abandoned my past to move forward."
Naturally this raises eyebrows and the odd concern starts to creep in. So with a degree of hesitation I got a hold of We Are The Ones casting aside any thoughts that this would be in the mould of Under The Blade or Stay Hungry. Once you come to terms with this fact and leave any pre-conceived ideas at the door, it's pretty easy to take this record in and see it for what it is; which is Dee Snider re-inventing himself for the modern age.
I wasn't completely sure what to expect when I pushed play but the lead single and opening track We Are The Ones kind of gave me a sense of relief. Okay it's not '80s metal by any means, but it is a solid modern day rock song (at least it's not country!). Here you'll find a nice chugging guitar riff with a solid rhythm section underneath and Sniders hallmark defiant lyrical standpoint on display. Snider backs this up with Over Again and Rule The World which follows a similar format and early on one has to wonder 'what's not to like?'.
I love songs that were written for a specific time or generation that confronted a particular world or social issue of the day, then decades later become more important to the next generation than the original one. That is what has become of We're Not Gonna Take It. Back in 1984 this was an anthem for the youth of the time but this new piano driven version takes on a whole new life and meaning in today's world. Of all the tracks on We Are The Ones this is hands down the most powerful. Although to be fair, I've always been biased towards this song.
Further along there is the Foo Fighter-esque Crazy For Nothing and Believe, in addition to a cover of the Nine Inch Nails track Head Like A Hole. I've never been a fan of Nine Inch Nails or that track and yet I found myself tapping along to it. The record comes to a conclusion with So What and this track reminded me of the Twisted Sister song S.M.F. But not in the way you would think because the two songs have no musical similarities what-so-ever. So What is a strong moody acoustic driven song with Snider's roaring vocals over the top, while S.M.F. is a raging bull. The similarities I speak of are in the lyrical tones and sentiment of the track, once again Snider gives a double handed "one finger salute" to a controlling society that demands conformity; confirming that the same Twisted Sister attitude of the 1980s is still intact and alive and well in 2016.
I have often heard members of Twisted Sister say that they aren't going to record any new material because Snider has nothing to say. Clearly that isn't the case as this new album of material proves. Did he need to do it in this format and this musical style? I'm not so sure but having said that I still found myself enjoying the final result and I didn't hate it like Snider suggested I would. But a metal album from him next would be awesome.
Categories: Album Reviews