| | |
| --- | --- |
| Posted on October 20, 2016 at 9:10 PM | |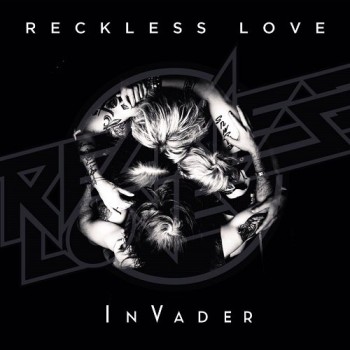 Reckless Love – InVader
Written by Dave Smiles
Reckless Love have always leaned towards the pop side of rock. Their songs are accessible and very catchy. Being a Glam Metal band from Finland it's expected that they'd be very visual in the way they present themselves as a band. They're all accomplished musicians and skilled songwriters, so with the release of InVader I thought I knew what I was going to get with this album. It's not that they've drastically altered their sound. They are still very much Reckless Love, but InVader sees them releasing some of their heaviest music to date, and some of the popiest.
InVader kicks off in familiar territory with We Are The Weekend, as the title suggest this is a twenty four hour party and this is how it's going to be. With the follow up track Hands I found that this band has a new found fire. There's an intensity to this song that's new to this band, making me feel this could be a much heavier album compared to previous works.
Infectious and a perfect choice for a single, Monster brings the humorous lyrics to the album, and further cements the song writing skills of the band. The next track, Child of the Sun, is the first surprise to the album. Keyboard heavy, and very laid back, this shines on the pop side of the band's sound. At this point I released this album is to show the extremes of the band's scope and therefore is a very diverse listen. Albums work best when they flow through various moods and textures and InVader does this very well indeed. Scandinavian Girls is another example of the band writing with accessible pop hooks.
What was that I was saying about a heavier Reckless Love? Well if heavy is the way you like your rock you'll love Bullettime. This is sure to be a live favourite in the band's shows.
Now Pretty Boy Swagger is interesting as the vocals in the first verse are presented in a rap style, but the subject matter is based firmly in the glam rock culture with a tone of 'in your face' attitude, much like the release of this album which may be their best release to date.
Whether it's the all-out rockers or the laid back poppy songs, Reckless Love know what it takes to write a great song that ticks all the right boxes. The overall sound on this album is as big as you would expect with this type of music and helps to show just how good this band is at what they do.

Categories: Album Reviews