| | |
| --- | --- |
| Posted on October 20, 2016 at 9:05 PM | |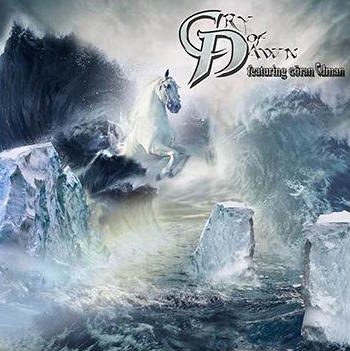 Cry Of Dawn (featuring Goran Edman) – Cry Of Dawn
Written by Juliano Mallon
Active for over 30 years, veteran Göran Edman has long been acknowledged as one of the best and most respected voices in the AOR/ Melodic Rock scene, having provided invaluable services to Street Talk, Kharma, Crash The System, Covered Call, The Theander Expression, John Norum , Brazen Abbott, Glory and many others. The list is long and varied and if you are not familiar with the works of Mr. Edman, you have no idea how much you are missing.
Now Edman returns with Cry Of Dawn, a project that rescues his AOR vein with songs written by Robert Säll, Steve Newman and Alessandro Del Vecchio, among others. With a sound that refers to the AOR of the early 90s, "Cry Of Dawn" brings some really big surprises.
The album brings devastating rockers like "Chance" (with its infectious chorus), "Listen To Me" (an almost inordinate avalanche of keyboards and guitars is one of the album's highlights), the great "When Right Is Wrong", which reminds me of Street Talk (another highlight of the album) and the dynamic "Tell It To My Heart" (yet another highlight), which sets the standard guitars/keyboards for all the material that follows. Each of these songs deserve maximum volume, no moderation and wide open windows.
The cool "Light Light" keeps pushing the killer sequence of rockers that also includes the great "Can Not Go On" and the frantic "Life After Love", all three containing similar elements in absolutely explosive choruses (where Mr. Edman shows the power of his vocals) and in embracing melodies. Maximum volume is mandatory to check them out. But there's more! The sweeping "Yearn" and "Tell Me" are huge rockers and, no doubt, are also noticed as the album's highlights, given the high quality of both. The recommendations to hear them are the same as always.
The album features two different moments in your tracklist, represented in the great mid-pacers "Building Towers" (b-sections and killer choruses) and "Hands Around My Heart", the latter featuring perfectly balanced guitars and keyboards, weight and melody. Both are easily identified as being highlights of the album and, believe me, you will be amazed at the vocal prowness of Mr, Edman.
In short, dear and beloved, "Cry Of Dawn" is simply one of the best albums of the year. If you are a serious enthusiast of old AOR, you will definitely enjoy this album. The effort features a sound that goes back to the mid-90s and it was fairly frequent in albums Frontiers released back in that period. Also, it's impossible not to mention the impressive vocal work of the uncanny Göran Edman, an artists who rarely makes mistakes and this album is proof of that. With a team of experienced composers and a very efficient band, the result could not be any other than awesome. I'm hoping this project has a long life and we can hear even more of this classy stuff. A mandatory album in your collection.

Categories: Album Reviews