| | |
| --- | --- |
| Posted on July 21, 2016 at 10:25 PM | |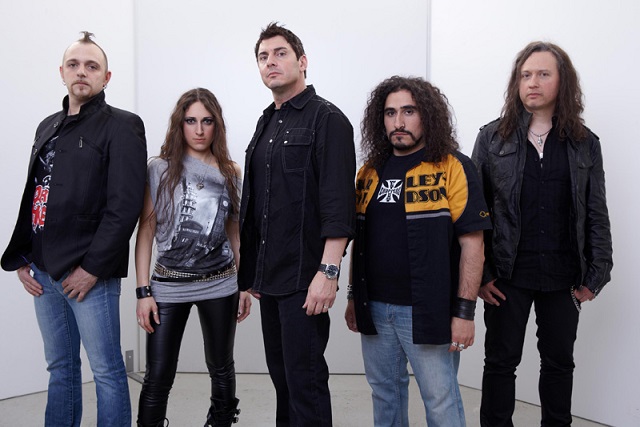 Interview with Johnny Gioeli
By Juliano Mallon
One of the most active and recognizable voices in the rock universe, Johnny Gioeli's been fronting Hardline from almost 25 years. With all the ups and downs and many band faces, Hardline has been releasing great albums and has a brand new one almost ready to come out. And with its classic opus "Double Eclipse" about to celebrate its 25th birthday, Johnny kindly agreed to talk to me about the glorious past, busy present and exciting future of Hardline.
Next year Hardline's classic "Double Eclipse" will turn 25. It seems to me that many people didn't realize back then how relevant that album was (and still is, I believe). Do you get that feeling too, Johnny? And how do you see that album today?
Johnny Gioeli: Thank you so much for saying that... I worked what felt like a lifetime to make that album and to me it is timeless music and classic. I still listen to it from time to time and shake my own head in confusion. I think that álbum should have sold 5 million copies. But, I have a platinum CD in my heart (laughs)
And as a 25th anniversary is quite an important occasion, I'm sure you might have something planned to celebrate it, don't you?
Johnny Gioeli:  Well, I'm going to celebrate that I'm still alive! (laughs) That's important man! But seriously, yes, I'm planning some special shows with some special guests....That's all I'll say.
Hardline has had some lineup changes, but apart from you, Josh Ramos is the band's longest running member. How did he end up in the band?
Johnny Gioeli: He was homeless and considering turning into a woman. I thought it was the right thing to do because I didnt think He would look good with boobs. And his legs.... way to hairy. It's amazing how musicians come together! (laughs) Seriously now, I met Josh a long time ago with Neal Schon at an award ceremony. Neal told me he sounds just like him! (laughs) I always remembered that and when the time came, Josh was in. He's a great guy and a brother.
How different were his contributions when compared to those of Neal Schon and your brother, Joey?
Johnny Gioeli: Not very different... he shares the same passion for the music... maybe even more. He works his ass off to make sure things are sounding as perfect as possible.
The time lapse between albums is, in general, quite big when it comes to Hardline; a whole decade between albums one and two... six years between albums three and four. What are the pros and cons of having such big time spaces between albums?
Johnny Gioeli: The lapse was never on purpose. It was life getting in the way. If all I had to do was music, it would be a simple life.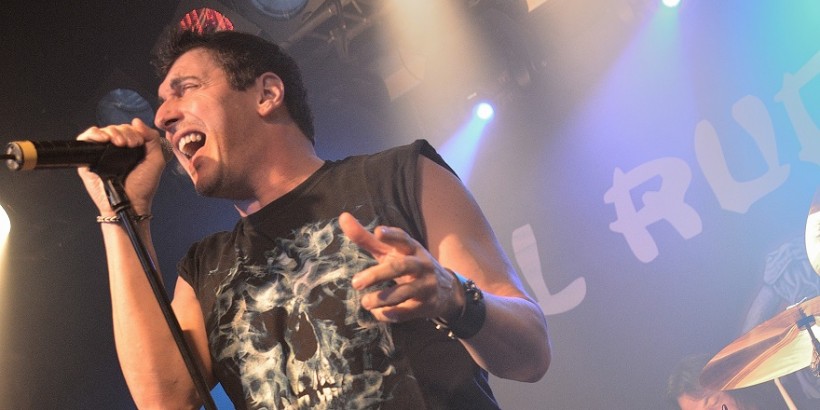 The new album's named "Human Nature". What can we expect, music wise? And I've heard that the album's mostly done, and there are vídeos being cut and that you guys must deliver the album to the label in about a month and a half. Is there anything else you can tell us at this point?
Johnny Gioeli: The álbum is done and I think it's awesome. You can expect some heavy tunes... I think I brought out my inner Axel Rudi Pell a little on this one (laughs) We all wanted it heavier. I think we accomplished that. Alessandro did an amazing job engineering and mixing as well. Sounds really great. My two favorite songs..... "Where Will We Go" and "Take You Home" both have vídeos I think everyone will enjoy.
How about the musicians involved on your solo album? Any names? Any guests?
Johnny Gioel: I got a little behind the curve with the solo álbum. I'm still deciding who exactly but I do know that I will work with Alessandro on production. I have a list a mile long of musicians... I need some more time to answer this one properly.
Looking back at the early days, when Brunette was playing bars before Hardline took the world by its ears, when Neal Schon was supposed to only produce the band's first album and, suddenly, he became part of it, and from "Double Eclipse" all the way through to "Danger Zone" and what's next in line, how do you see the road travelled so far?
Johnny Gioeli: It's been a great road. It's been filled with fans that have stood by me for 25 years. I can't think of a better situation than that. I'm now even more gratful that with social media I can reach the fans and thank them from my heart. To have someone make you part of their life is beyond special. Beyond.
Let me close the interview with a very pertinent question, if I may say so. Many fans – especially here in Brazil – wonder why you guys don't come here more often, while you often travel to other countries. So, I'd like to take this oportunity to let you explain why that is so. I am aware that we have very few festivals here, and they don't seem to cover "our" kind of music so much anymore. Would it be hard to do shows in clubs down here?
Johnny Gioeli: That's a tough question. Would I love to play there? Yes! Is it financially possible? I don't know. This business can suck. It's not always dictated by the fans and music like it should be; it's dictated by promoters that believe in you to take a chance on investing the money it takes to bring us to a location. It's not that we are greedy whores. It is simply very expensive to put on a production. So the equation is....how many people can we draw?... how much per ticket?.... and can we walk away with our pants on or do we leave naked and broke? (laughs) I would tell you that I would offer certain parts of my anatomy to play in Brazil. Toes only (laughs) I hope an oportunity comes to be.
Johnny, thanks once again for the time and attention, mate. I'm looking forward to listen to Hardline's upcoming album and everything it'll bring to the band. I wish you all the very best, lots and lots of that well-deserved success and all that good stuff friends wish to each other. The doors of the AORWatchTower are always open to you.
Thank you bro for everything, always. I appreciate all you do for us musicians. Brazil, I love you. I know how many of you guys stand behind the music I make and there isn't a better feeling in the world. I'm praying that everyone that reads this message finds the warmth and love in my heart that I feel for everyone. Let's keep the rockin' rolling.... Peace all...
For all things Johnny Gioeli and Hardline, visit: www.hardlinerocks.com
Also check out: www.pledgemusic.com/johnnygioeli and www.facebook.com/johnnygioeliofficial
Categories: Interviews