| | |
| --- | --- |
| Posted on July 21, 2016 at 12:05 AM | |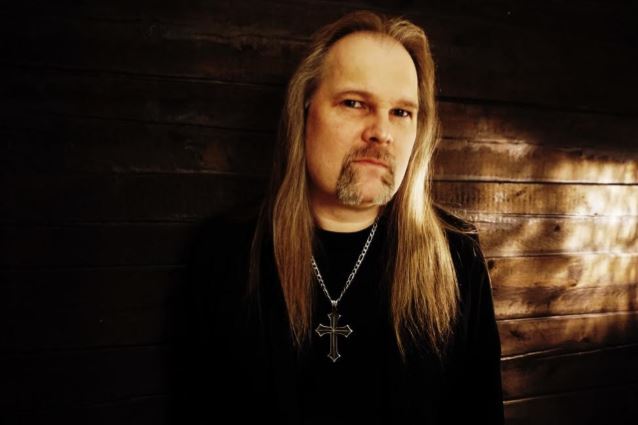 When thinking about the great vocalists of rock and metal over the generations so many come to mind. Everyone is going to have their favourite and the debate over who is the best could rage on forever. Throw up names like Dio, Plant, Mercury, Dickenson, Halford, Coverdale and Hetfield and that is a pretty impressive list just to start off with. I'm sure there are many more that could be added to the mix and all of them would be a valid argument. For mine, one guy who I've felt for some time now that should also be considered in that illustrious company, but is under appreciated, is Norwegian powerhouse Jorn Lande. For more than two decades Jorn has built a solid career on spirited, energetic, melodic hard rock and roll. With all his talent and ability it would be easy for him to let his ego go unchecked and to indulge in the shenanigans of his contemporise; but Jorn is a softly spoken, humble gentleman and couldn't be any more removed from the stereotype "Rock Star" if he tried. He has recently released a new album of covers celebrating the music he grew up with titled Heavy Rock Radio and I thought this was the perfect opportunity for a catch up to talk about the new record, the music industry and Ronnie James Dio.
Rock Man: Congratulations on everything you have achieved over your 23 year career. I don't think any artist thinks they are going to last 23 years when they start out, so I imagine you feel blessed and very proud of what you have accomplished over that time.
Jorn Lande: Yeah, I mean there has been a lot of creative drive for all those years. I don't really feel that old; I feel like there are some other things to be done still. I don't feel tired doing this even after so many years or albums and I am also quite productive, and sometimes you think you're doing too much. But then again, I think if you love what you're doing and you wake up every day and you feel that [then] it's not just about feeling blessed because you have a talent or something, it's about finding a balance of being present and that you have other healthy interests in life. I do normal stuff: I do garden work, I fix my house, it's not just about trying to be a rock icon or rock star because I'm really not that guy at all; I'm still a working class guy, I'm still the same guy as when I was young.
RM: A lot of the veteran bands and performers talk about the day they first saw The Beatles or The Rolling Stones and that this is what made them want to become a musician. What was it for you? What was the first band or artist that made you think "I want to do that!"?
JL: I had this dream to do this when I was a child. I grew up with Australian bands like John Farnham and Little River Band, not just rock and metal. Living in the '70s as a child there were so many great performers coming out: I liked everything from Kate Bush to 10CC to Manfred Mann's Earth Band and then you had Black Sabbath, Rainbow, The Sweet, Slade and these other bands. The thing I think is the quality level was much higher back then. The level of craftsmanship was much higher and also there were more originals, even though they listened to their influences like Elvis or whoever, but I think people were more original in the sense that they used certain expressions from within with performing the song more. The expression was important; you had to have something special, you had to have the full package to be confident, you had to have some vision and have some kind of dream there and you also had to channel something from inside. Your own thoughts in writing music, your thoughts about the past, present and future and you had to be present in life and I think that's why so many people identified with some of these artists because of the feelings of the performance on a different level to most artists today. But the Sweet was probably the first influence I had and my Father bought the single Ballroom Blitz back in 1973 and I was only five years old at the time but that's when it started.
RM: Congratulations on the release of the new album Heavy Rock Radio. I will talk to you about some of the tracks on here shortly, but in general I would imagine you're very pleased with how well this body of work sounds.
JL: Yeah I'm very happy with it. We didn't know from the beginning how it would turn out but then I think when you have a certain idea and you have produced a lot of records in the past you never know exactly how it's going to turn out but you have an idea usually. I ended up pretty close to the vision I had before. Some songs came out less strong than I thought, others that I thought would be the boldest track ended up in the middle of the album.
RM: So let's talk about some of the songs on Heavy Rock Radio and what they mean to you. I want to start with a song called You're The Voice. Now this is a song which was recorded by Australian singer John Farnham and here in Australia this is an iconic song; so much so that it's almost like our unofficial national anthem. So I'm fascinated how you came across this song and what it means to you.
JL: Well I was a big fan of John. I still am a big fan, to me he is probably one of the few best performers that ever lived and is still singing great. I think he was such a big influence and he performed with such technical skills; this emotional, soulful feeling he had. A lot of artists are not particularly affected in this way; everybody tries to find a certain direction how to be successful, the business now is very speculative it [and] has been that way for a long time. But I think it is worse than ever, and with so many artists I can tell if this is coming from within and that you're being honest. Some artists choose to be the real deal from the beginning and I think that is what fascinates me with John. I know he is a good person as well, and to me it is important the person behind the artist [is a good person]. There seems to be more to the music if you can tell that he is a very nice man and someone you would love to be around or get to know as a person, regardless of the music. That's what is important to me and how I chose my Influences.
RM: I'm not a fan of Kate Bush but over the years I have heard a number of versions of Running Up That Hill and I have got to tell you that your take on this song is hands down the best version of it ever. You quickly forget it was a Kate Bush song originally and you start thinking that it sounds like an original of yours.
JL: Yeah, a lot of her stuff lends itself to heavy rock somehow. But the way she writes has a lot of powerful stuff in there; it's melancholy but there's a lot of mystical stuff, a lot of drama. The whole thing is a bit innovative and it kind of lends itself naturally to heavy rock and heavy guitars in a way. We had to create a new structure around the vocal melody and it seems totally different and that's what we did with that song. It took some time to arrange it but it wasn't that difficult. Also many years ago I wrote a song called Black Song which is on a record called The Duke from 2006 and that song was influenced by Running Up That Hill. So I had the idea back then to do Running Up That Hill in a heavy version.
RM: Talk to me about the Frida song There's Something Going On. You don't expect to find a song from a member of ABBA on a hard rock record but it just works so well. Why do you think that is?
JL: When that song came out I always heard the heavy guitars somehow ,and Phil Collins played drums and produced the record for her and it was a big sound. Back then it was the same recipe that he had used before on songs like In The Air Tonight and Mama with Genesis, he used that same recipe of that great drum sound and it was perfect for that song. I put my stamp on it and "Jorn-ified" it. The idea was not to change the songs, just to change the songs and make them heavy. Many bands do that in the metal scene you hear all this fast double bass drumming, you know, somebody playing ABBA songs in this power metal style. But when you take on the challenge to be true to the original expression and still changing it without killing the structure and feel of the song, that is not easy and takes some time.
RM: I have been a fan of Foreigner for a long time now and one of my favourite tunes of theirs is Rev On The Red Line. You have included your own version of this on Heavy Rock Radio and really breathed some new life into this '70s classic.
JL: Yeah, the original version is such a great performance, you know, the guitar stuff from Mick Jones and Lou Gramm singing, everything. It is so good, but if you look at the overall expression or the performance it is very outdated [and] if you look at what has happened in rock and metal in recent times. If I play a song like Foreigner from 1977 to my kids they will acknowledge the quality, they will say "What a great singer" but they know it sounds old, it sounds outdated and the energy level is not what they would prefer. But when we were growing up this was quality to my generation.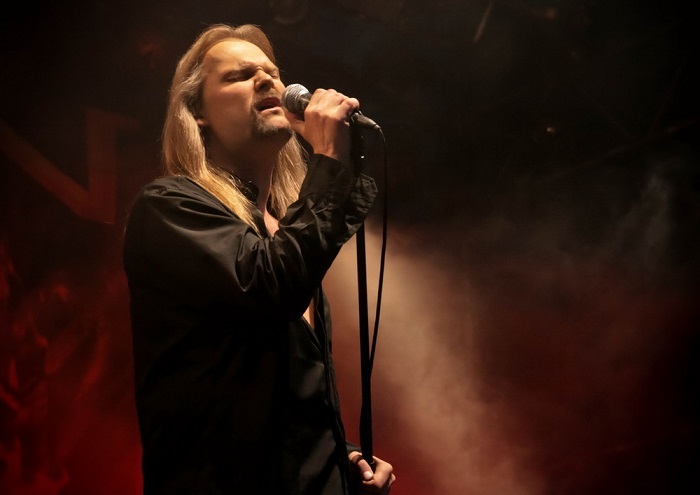 RM: You have amassed an enormous body of work over the years. Is there an album, or maybe two, that in your mind best reflects what Jorn represents?
JL: That's difficult. I'm not sure because there is so many now. Well, there are so many individual songs that I really like but still you change with the years. I'm like a chameleon; I use my voice in so many ways and I have changed with the years. Now I am singing in a different way than what I used to in the past. I used to sing in a naïve singing style, a sweet sound, a more commercial melodic AOR style I used to do when I was younger. I sang higher and brighter, not too much grit in the voice, but some of these records we have great songs and some albums are well produced and well performed. But you move on to the next stage in life and when you look back it is hard to say that is my favourite record because you kind of outgrew the whole stage you were operating in at the time. But some songs like Lonely Are The Brave is a classic rock song, that song is a very simple song, it has no guitar solo or nothing and it is a short song that works well live and if there are any classics in the Jorn catalogue that is one of them. The Duke has a lot of great songs on it but it is also a great production you can say it is almost like some of these bands in the '80s when you had Hysteria by Def Leppard or Whitesnake did the 1987 album, you know, it was a big sound and the production was really great. I think that is a similar comparison, but then again it is still not my favourite Jorn album but it has some great songs on it and the production helps the whole thing to become grander than it really is. We spent a lot of money and time on the whole thing and it came out sounding really huge. Also the Traveller album from a few years ago is close to the heart today.
RM: You have worked with Symphony X vocalist Russell Allen on four Allen/Lande records; can you see the two of you collaborating on another album in the future?
JL: Yeah you never know. We were meant to do one and that was it and then we ended up doing three. And then again I thought that was it with Trilogy and not much more to do and we kind of went through the songs over and over and again, with three records do we keep this up or do we want to do something new? So you thought that was it, then suddenly we did another one and then there was four; so you never know. I think we both kind of thought this is it but then again we have said that after every record. But he is busy with Symphony X and I am touring with the Jorn band, so if there is time in a couple of years we will prepare something but it will be three to four years if there is going to be another Allen/Lande record.
RM: I know that you are a big fan of Ronnie James Dio. You have recorded various covers of stuff he has done whether that is with Black Sabbath or his own band DIO. You even recorded a full length tribute album to him back in 2010; can you share with me what Ronnie James Dio means to you?
JL: I am a big fan. I toured with the DIO band when I was playing with this Swedish pub band for a while and we were touring with DIO in the United States. And I got to meet Ronnie and we had coffee at the hotel and we were on the road for a month or so, and I remember meeting the person that made me a much bigger fan than before. It was then that I realised he was so down to earth, he was so considerate, very kind and a gentleman. He really gave me a lot of inspiration and he showed me that you have to be a genuine person and find some balance and avoid bitterness in life, you know, less frustrations. Life is full of frustrations anyway as you go along, so the less negative energy you can have the better. I was insecure in this business trying to pull in different directions just trying to be something. People would say with your voice you could sing anything, you could sing Pop or you should do this or that. But I was a little bit insecure about what to do, but with meeting Ronnie, I had so many confirmations after that, not just listening to him or following his advice but because he had told me what he had done and what had made a difference to him and that inspired me a lot.
RM: Do you remember hearing about his passing and what you took from that?
JL: Yeah, it was a sad thing that happened. But I am glad to have experienced what I experienced, you learn from it. I think I became a more humble person, more grateful for everything I have. Life is not about career or success, it's about enjoying and being present now with your family or your friends.
RM: Pre-Internet there was a time when there was a mystique about rock stars and the world of rock and roll. It seems these days with such heavy internet saturation we've lost that sense of mystery. How do you view the industry today?
JL: The myth around everything from sex, drugs and rock and roll, you know, it's a different world now [and] I think society in general has changed so much. Social media and internet technology has given people a lot of new possibilities, people that wouldn't even get a record deal back in 1980, you had to be a craftsman and you had to go up there and play the song on the guitar or piano and sing it and if you weren't good you could tell instantly. But now everybody who wouldn't get a record deal 40 years ago they can still go and use technology like a substance to compensate for the lack of talent. You can use technology and make decent sounding records and many of these artists wouldn't be allowed to release records really; so you can say that it's positive, this new scene comes along and allows everybody to be included in the playground, we can all be in the arena and that's great. But then again it's also negative in the sense that a lot of those musicians that really have great talent, they're kind of disappearing because there are too many artists out there. But if you look at the changes today everything is out in the open now through the internet, there's no myth like you mentioned about rock stars.
RM: And finally, what does the future hold in store for Jorn over the next 12 months or so?
JL: Actually I'm finishing up the next Jorn record now, writing some new songs. We're recording this new record in August/September/October and then it is coming out in early 2017. So that will be a new original album. And I'm keeping busy working with this online gaming company in Los Angeles with a producer there. It's called League Of Legends and it is a great thing as I'm getting older it helps to work with younger people, and I think this is a new medium to help cross over the generations. When we grew up it was MTV and Sky Channel and those TV channels and the target was immense and everybody was watching those music channels; so of course the artists that were on would get immense publicity and now I think you have a new arena for that in the gaming industry. For me it is really wonderful to be a part of that scene and it gives me a chance to continue in the business.
RM: Again congratulations on the album Heavy Rock Radio and everything you have achieved over your career. On behalf of everyone here at Full Throttle Rock I would like to wish you many years of continued success.
JL: Thanks a lot mate, I hope to be down under sometime in the future; I've never been there so I hope to visit one day.
For more information about Jorn Lande visit the official website at www.jornlande.com
 Jorn – Heavy Rock Radio is available on Frontiers Music.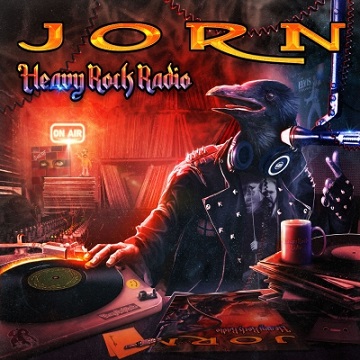 Categories: Interviews