| | |
| --- | --- |
| Posted on July 15, 2016 at 1:35 AM | |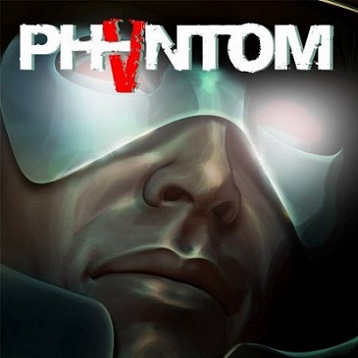 Phantom 5 – Phantom 5
Written by The Rock Man
If you have been feeling a little flat and disheartened by the past couple of Bonfire releases since the departure of frontman Claus Lessmann, then raise your hands and rejoice because Mr. Lessmann returns with a brand new hard rock project which is guaranteed to set the music world on fire. In more recent times Lessmann has been part of a German superpower calling itself Supremacy, but due to confusion with another artist of the same name the band made the decision to be known under the banner of Phantom 5.
So what makes this 'All Star line-up' any different to the dozens that come out each year? Well, I did call them a German superpower and when you consider the players involved you'll understand why. Joining Lessmann is former Scorpions bassist Francis Buchholz, former Jaded Heart drummer Axel Kruse, former Frontline guitarist/keyboardist Robby Boebel and Casanova guitarist/vocalist Michael Voss. See, I told you. That is a massive who's who of the '80's German hard rock/metal scene so you would expect that anything they record would be impressive. But this isn't impressive… this is monstrous!
I'm not sure whether it is by design or default but Phantom 5 is drenched with Bonfire/Jaded Heart influence and similarity. From a personal point of view I think this is fantastic; but it may not be for everyone. There may be those hoping to see Lessmann and co explore different avenues and styles which clearly makes this record not for them.
From moment one of opening track All The Way what grabs you immediately is the ballsy, lavish and steamroller dual guitar work of Voss and Boebel. In addition to the resilient, potent rhythm section of Buchholz and Kruse and the vocal brute force of Lessmann. Naturally this is a formula that runs consistently throughout the record. If you need a single reason to buy this album then without a doubt, hands down it's the awesome Don't Touch The Night. This is pure 100% '80s Bonfire in framework and will draw obvious comparisons to their track of a similar name Don't Touch The Light.
The raw energy and power of Renegade is irresistible, especially with its driving bass lines and drumming dominance. On They Won't Come Back, the band laments fallen rock heroes of a bygone generation. The track is a fitting tribute to superstars from Elvis Presley to Randy Rhodes to Ronnie James Dio and everyone else in between. Frontline is a strong and powerful track, both musically and lyrically and takes the listener into the world of video gaming addiction. And without question another standout moment on this record.
Clearly the strength of this album can be measured two fold; each of these songs are independently strong enough to stand on their own but collectively when they come together as a whole they elevate the album to a grander status. Overall as a first effort Phantom 5 have delivered a passionate and stunning debut record and one can only imagine with excitement how far this German super-band can go.
Categories: Album Reviews