| | |
| --- | --- |
| Posted on July 14, 2016 at 12:10 AM | |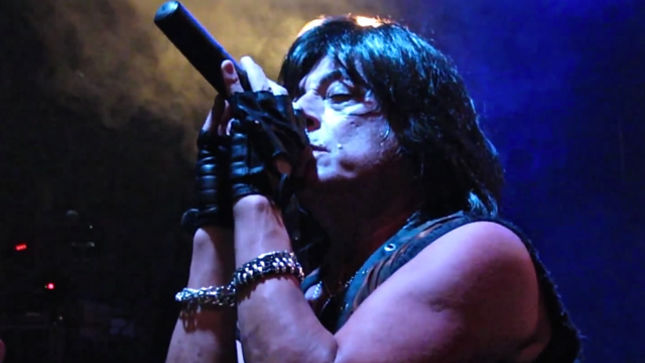 Joe Lynn Turner is a true champion of rock and roll music. From humble beginnings four decades ago, JLT as he has become affectionately known by, has fronted some of the biggest and most influential bands in rock history. Names like Deep Purple and Rainbow, for example, would look pretty good on anyone's resume, but it is some of his other work fronting some lesser known bands where JLT has made a real impact on the rock world. One such band which came to light in 2006, and has released a steady flow of material since then, is Sunstorm. Their fourth and most raw and edgy album to date is Edge Of Tomorrow and while in Spain JLT took time out of his busy schedule to catch up for a chat about the new record, the corruption known as The Rock and Roll Hall of Fame and the upcoming U.S. Presidential election.
Rock Man: 40 years ago you started out on your rock and roll journey; can you believe in 2016 you're still as relevant and in demand as ever?
Joe Lynn Turner: I'm not sure; I think you'd have to ask the fans that. I think it is because the music that I make, so many people like it and support it so well and I really believe that I owe it all to the fans. It is because of them that I'm still going actually, and I have a passion for the music and that passion is coming from deep within. But at the same time this is really is a two-way street between me and the fans.
RM: Congratulations on the release of the new Sunstorm record Edge Of Tomorrow. This is a very solid and consistent record from start to finish; I would imagine you are very proud of this body of work?
JLT: Yes, that is absolutely true. I feel we all did a great job on this particular release and I think it has a bit more of a classic rock feel with a modern flavour. That modern flavour is giving it that fine touch which I think the sound needed, plus some of the topics we're talking about also add to the importance of this.
RM: The previous three Sunstorm albums were produced by Dennis Ward. You've gone for a change of producer on this new one partnering with Alessandro Del Vecchio. Can you tell me a little bit about working with him and why Dennis Ward was not involved this time around?
JLT: Well I really don't know, but I do know that Alessandro Del Vecchio has become an in-house producer for Frontiers Music. So I think that is probably the case for Alessandro, who is now designed to take on most of Frontiers projects or at least a great deal of them. I worked with Alessandro before on the Rated X project and we did some great work on that so he knew me very well and I knew him and it just worked out great. But I can't tell you what the relationship is at the moment with Dennis Ward, I'm not sure of what the status is really, you know, I think maybe we have just parted ways.
RM: I'd be interested to get your thoughts on a few of the tracks on this new album; personally I think The Sound Of Goodbye is the perfect blend of old school Joe LynnTurner mixed with a more modern style of melodic rock. Do you think that is a fair assessment?
JLT: Yeah that really is a fair assessment. Jim Peterik wrote the song. He is a great writer from Survivor fame and when Jim gets a song like this he gives it to me, we have a great relationship. But I believe you're right it is a kind of classic Joe Lynn Turner sound yet at the same time it has that strong hook, that strong message that only Jim can put out. It is one of the great ones, absolutely.
RM: Can you tell me a little bit about the lyrical importance of the title track?
JLT: Well, Edge Of Tomorrow is obviously about the Geo-political, ecological collapse of the planet. We are not in good shape if you look around and I think this is the message, that we are actually standing on the edge of the world. We are on the brink of possible war, economical collapse, pollution in the skies and the seas, so the message in the song is really trying to give someone a wakeup call. And to incite people to actually take a look around themselves and to see what's really happening. I think too many people are sleeping and are not concerned or awake at all. So I think we are trying to push that message inside a really beautiful melodic rock framework.
RM: Naturally on these types of albums there are the standard power ballads. I've always thought these types of songs like Angel Eyes for example, give you the opportunity to deliver a real soulful performance. Is that kind of performance something you thrive on?
JLT: Yeah, I actually love that cut because it is a heart wrenching kind of feeling and I've always been known for the ballads, but at the same time I love to rock out. But the ballads are just something I feel deeply within my soul and I think that is has become sort of a force for me and this one is no different. Angel Eyes is just a heart wrenching ballad of loss and want and love.
RM: There are some heavier moments on this record though; was it important for you to make a slightly heavier sounding record to what you may have done before?
JLT: Yeah, you know, I think that trends have proven that this is where the style is right now. In order to get people to actually listen to your message I think you have to meet them half way and that was our exact intent to do bit of a heavier sound within a classic rock framework. I think it came out very classy, so I think you do need to turn up the guitars and kind of drive these things home a bit more, you know, times have changed and this is what people are really listening to. So at the same time I think we have achieved the best of both worlds.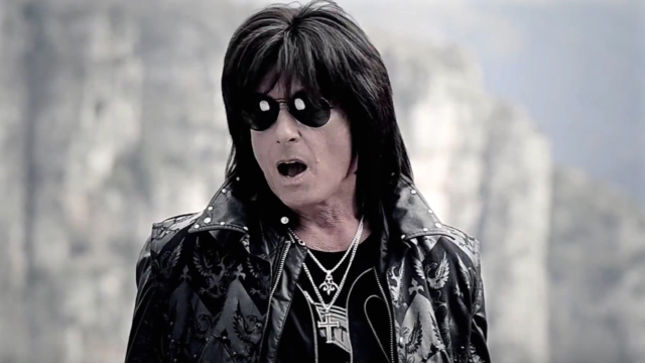 RM: When I spoke with you last, you were involved with the band Rated X. The album was getting rave reviews but also Karl Cochran was facing some serious health issues. Firstly, how is Karl travelling and secondly, what is the status of that band?
JLT: Yeah, thank you for asking. Karl is still doing all of his therapies and it is an uphill battle every day for him. This whole thing is tragic but he is doing better day by day but he is by no means there yet. So he is trying to keep a positive spirit and keep doing what the doctors recommend. Rated X was just an incredible project, I was just listening to it the other night and reminding myself how absolutely excellent this album was. The difficult thing with that is when you have a couple of stars like Tony Franklin and Carmine Appice and then you have this health tragedy with Karl, these guys had a different schedule and we tried to pick three weeks out to tour it because I think touring it would have given it an edge. But at the end of the day we were never able to get out there and actually play live, so this I think added to the fact that Rated X came and got buried underneath all the music that comes out these days.
RM: With so many project options at your disposal these days is there any time available to explore a new solo record, or do you feel at this stage of your career a new solo record isn't warranted?
JLT: Well as a matter of fact, I kind of call it Project X, but there is a mystery project that I have been doing. I can't really reveal who's doing it and what it is. But in three weeks I will be spending some time with this producer and we will be working on a complete transformation of my perception. When I say that it would be sort of a melodic metal sound, we're going a bit darker and a bit sideways on this one. That could be a solo record, so fingers crossed and we hope that we get the best results possible but that won't be out until mid-2017 and it is very interesting I must say and I'm very excited about this project.
RM: I recall the last time we spoke that you were keen to get together with Ritchie Blackmore and put something together to celebrate the 40th anniversary of Rainbow. Obviously that never happened, but Ritchie has made a return to the rock world. Are you bitterly disappointed to not be involved with this new Rainbow line-up or simply thrilled to see him back playing all those great songs again?
JLT: No, I'm fine with everything because as I have said many times in the past I wanted to develop an authentic Rainbow reunion with ex-members and really make it a Rainbow extravaganza, and that was not in Ritchie's plans. What he did and what he came out with is his business and I would in no way want to be connected to that. I feel that it is letting the fans down and it is degrading the legendary name of Rainbow and he is mostly doing Deep Purple songs. So no I am not connected to this in any way, and would not want to be. And I am not disappointed in the least; I have plenty of work here doing what I'm doing, but it is a bit tragic that he didn't understand the value of an authentic Rainbow line up. Not only for himself, but for the fans and the world in general. So that's all I've got to say about it really. I'm absolutely happy for whatever he is doing and wish him good luck.
RM: Back in April Deep Purple were inducted into the Rock and Roll Hall of Fame. As a former member of the band what were your thoughts on their induction?
JLT: Well I thought it was long overdue, first of all, maybe twenty years overdue, maybe more, so I wasn't surprised at the time it came. I think the organisation has been well exposed by Steve Miller. If you've read anything by Steve about that night and about what is happening in that organization, then I think you would be well aware that this is some sort of Hollywood cabal that just does not have a clue and it is not just about rock and roll. It's definitely not just rock and roll that's for sure. I have no dramas about it either way; I was on tour at the time so I was busy. But it was very nice that Ritchie (Blackmore) had posted that I should have received an award for the singing and writing of the Slaves And Masters record, because I think it is one of the finest; as he does think it is one of the finest Deep Purple records ever.
RM: Over the last few years I have heard a number of artists discuss induction into the Rock Hall of Fame. Some have been thrilled with the inclusion while others have been scathing of the process and criteria. What thoughts, if any, do you have on the Rock and Roll Hall of Fame and is induction something that you hope to achieve one day?
JLT: No, not at all. In fact, I don't believe in the organisation and again, if you do some research on Steve Miller, I think he is investigating the organisation right now to find out what they actually do with the money. Because it is a very expensive ticket for the fans and people involved; he really kind of exposed it that night onstage and in the press and it is an ongoing investigation now to find out what is happening with that money. So I don't like to be associated with any organisation that is going to be questioned in any way like that, there is definitely some hanky-panky going on. It's just not for me. I think they lost the point a long time ago and I never really cared to be involved with that. I was always more of a people's choice person anyway, you know, it's about the people, it's about the fans, they should be calling the shots, no worries on that one.
RM: Sadly the rock world has seen the passing of many iconic performers this year; David Bowie and Lemmy come to mind for example. As the world starts to lose these larger than life personalities is there a new batch of artists ready to step up to the plate and carry the torch, or will there just be a massive void left now?
JLT: Well, you know, that is a very good question. Actually I was just talking about that last night with a few friends here, and it just doesn't seem that the world is producing anymore Prince, Bowie, Lemmy type characters. It seems that there is a big fabricating type of music scene out there, once in a while someone will pop up who has a great song and then disappear again. But I certainly wouldn't put Justin Beiber and people like that in this category at all, even though they are really big stars. I think, again, the art is lacking in the music and I think none of the big corporations have produced that; but they are making this fabrication type of music where you are not getting the authenticity that used to be in the actual artist like Prince and Bowie and Lemmy and a host of others who have past. When you look back and you see Jim Morrison and people like this they don't make them like that anymore.
RM: And on a final note, turning our attention away from music; America is nearing the end of its current U.S. Presidential election campaign. I have heard a host of musicians and entertainment people comment on the topic from "It's a circus" to "The most important election in the country's history". From where you are what has been your take on what is happening with this campaign and what does this result, whichever way it goes, mean not only for Americans but for the world as a whole?
JLT: Yeah I think it is both; I think it is a circus and I think it is probably the most important election in America's history, if not the world's history. Because whichever way it goes it is going to shape the world into a situation that is either going to be positive or negative. Personally I am tired of "Business as usual". I think that millions of Americans are sick and tired of politicians saying the same old, same old and that we really need to wake up and create something new here. We need our independence back, we need the power of the people, we need people to get more active and awake about things happening instead of sitting at home and watching their TV. So I do think this is an incredibly important election and at the same time I don't see the truth within the election. When I left the United States there was a lot of conjecture about falsification in voting, rigged systems and I happen to know that Politians are like that. So I don't doubt that that is the truth. I guess The Who said it best: "Won't get fooled again", but most time people do get fooled again, don't they?
RM: Once again, congratulations on the release of the new Sunstorm album Edge Of Tomorrow. On behalf of everyone here at Full Throttle Rock I would like to wish you all the best for the album and yourself for the future.
JLT: Thank you so much, I hope I can get down there to Australia at some point. I know that you have got a lot of great people down there that love to rock and I wish you all the best.
For more information about Joe Lynn Turner visit the official website at www.joelynnturner.com
Sunstorm – Edge Of Tomorrow is available on Frontiers Music.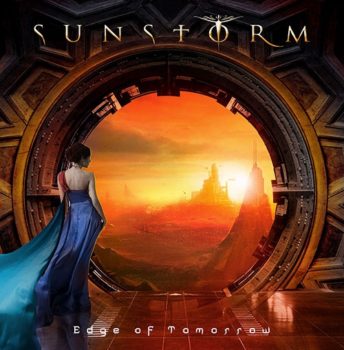 Categories: Interviews