| | |
| --- | --- |
| Posted on June 6, 2016 at 9:25 PM | |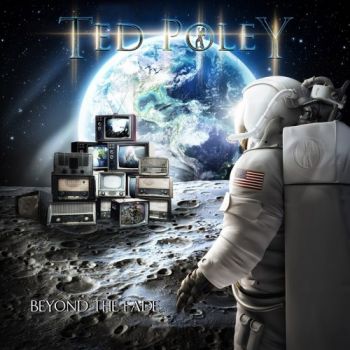 Ted Poley – Beyond The Fade
Written by Juliano Mallon
A founding member of Danger Danger, Ted Poley has a resume that stretches far past the New York band that made him famous. Having participated in numerous projects - such as Bone Machine, Melodica, Poley Poley Pichler and Rivera, among many others - the singer embarked on a solo career just a decade ago. Now, after a seven year hiatus, he returns to the scene with "Beyond The Fade", an album that keeps the characteristic sound of his previous solo albums, but now surrounded by contemporary elements. And the result is excellent.
Initially, the rocker "Let's Start Something" is a powerful radio friendly AOR centered on guitars, with explosive drums and bass and occasional keyboards flying around the simple arrangement structure. The chorus is striking – as it should always be in this kind of song – in this song that's already seen as one of the album's highlights, as well as "Everyhting We Are," another devastating radio friendly AOR that boasts killer b-sections and choruses, in an arrangement where the keyboards and backing vocals are allowed more space. And, in general, "Hands Of Love" follows the same line of previous songs, but with a healthy dose of extra weight that makes me imagine Danger Danger in action. These three songs are worthy to have the volume pushed up to eleven, believe me.
The excellent mid-pacer "The Perfect Crime" has Poley in a duet with Issa Overseen, which shows how annoying her voice can be. In another great song that reminds me of Danger Danger, it gets quite clear that Poley should've recorded it alone or with someone with a better set of pipes. But we know that this duet was orchestrated by the label, so this slide is on their account. "Stars" is an engaging rocker that sounds 100% "Ted Poley solo", where the more traditional melodic rock meets traditional elements, perfectly blended with a more contemporary structure, when Poley delivers one of his best performances in another highlight of the album, a fact which is repeated in the excellent "Higher", another ravishing rocker that sounds like Poley's solo efforts. Another great moment of the album and one worthy of your full attention and that traditional maximum volume.
With an absolutely contemporary sound, "Where I Lost You" is a captivating and catchy rocker, while "You Will Not See Me Cryin '" is another killer rocker that could've been recorded by Danger Danger, just like " We Are Young ", a beautiful mid-pacer low with absolutely explosive choruses. And so we have two more highlights of the album, worthy of all valuable attention. And with a more modern vein, the great rocker "Sirens" and the monstrous power ballad "Beneath The Stars" close the album in big style.
So, my dear friends, I can say that "Beneath The Fade" is by far, the best and most cohesive solo work of Ted Poley. Not only that, the songs are more well crafted and more well produced than on any of his previous albums. The weak link in this chain is Issa Overseen's lazy performance that damaged one of the best songs on the album, though the wound was not fatal. Ted Poley resumes his career with a beautiful album that if it doesn't impress on the innovation front, it also does not disappoint running unnecessary risks.
Categories: Album Reviews