| | |
| --- | --- |
| Posted on June 6, 2016 at 9:15 PM | |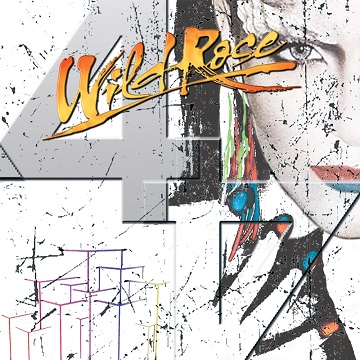 Wild Rose – 4
Written by Juliano Mallon
Being active for more than a decade, the Greeks of Wild Rose emerged onto the market in 2005, when their first single was released. It would take them another six years until the first album hit stores and, since then, the band has released three other pretty good albums, and now we have "4" added to the list. Maintaining the "'80s radio friendly AOR" aura that made the band known, Wild Rose increased the level of quality of their songs and, most notably, the interpretations, presenting a cohesive album that can be easily pointed as the best of their career so far.
Right at the beginning, "Desperate Heart" features catchy guitars that are always accompanied by sharply distributed keyboards, plus neatly placed soaring backing vocals. The chorus is striking and echoes in your head for hours. Another major highlight is "Love Can Change You", an engaging rocker that features guitars on the front line, but here they are accompanied by a heavier bass line. With precise backing vocals and driven by a rousing melody, the chorus catapults the song into the stratosphere, turning it into another highlight of the album, what happens - again - with "Summer Girl", a bombastic rocker featuring keyboards and guitars galore, shining on a somewhat predictable – but extremely effective – arrangement, with exciting b-sections and an explosive chorus, details that make this song one more highlight of the album.
"Time After Time" is an engaging mid-pacer with keyboards on the front line in a quite traditional arrangement , with powerful b-sections and a catchy chorus. Another highlight of the album, no doubt, just like "Love Games" and "Hot Wired", both awesome rockers with that infallible radio friendly appeal that always has a killer chorus, and both songs are no exception to the rule .
"Save The Night" is a traditional 80's ballad, where the bass takes the front line that is punctuated by rising guitars that take control over the impressive chorus. A beautiful moment that stands out on the album tracklist, just as "Broken Hearted", a more paced rocker with a neat chorus. With a more dynamic arrangement, the rocker "Waiting For You" maintains the high melodic level with that radio friendly aura, a feature that is shows again in "Do Not Let Me Down", another engaging rocker that has a striking chorus. All these songs can be pointed as album highlights.
With that said, my friends, I am not afraid to say that "4" is the best work from Wild Rose to date. With much more elaboratesongs (especially the arrangements) and a more refined musicianship, the band presents a set of high quality songs that are precisely performed. Still, vocalist George Bitzios sounds a whole lot better, working consciously within his limits. Finally, the production is pristine and this set of qualities makes "4" is one of the best albums released so far in 2016. The album is out now...
Categories: Album Reviews