| | |
| --- | --- |
| Posted on April 6, 2016 at 10:50 PM | |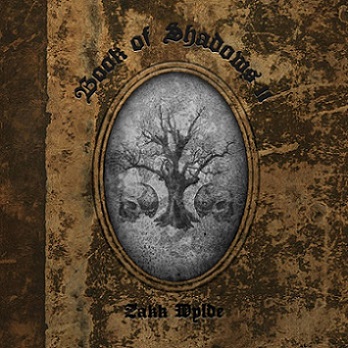 Zakk Wylde – Book Of Shadows II
Written by Dave Smiles
In the twenty years since the release of Book Of Shadows fans around the world have come to know Zakk Wylde as a man of many sides. He's laid down some killer riffs and solos throughout his career as lead guitarist in Ozzy Osbourne's band and fronting his own band Black Label Society, and raised more than a little hell in the process. During these many years we've also found out he's quite skilled on the piano and we've heard what he can do with an acoustic guitar.
What sets Book of Shadows II apart from anything he's done in the past is the undeniable sense of experience that comes out through his music and lyrics. This is the work of an older, more reflective man with a remarkable amount of musical talent who has managed to use his gift to express himself in a way that many people are unable to.
The album opener, Autumn Changes, and it's follow up, Tears of December, grip you from the start. You'd know going in to this that it's not going to be a heavy metal onslaught, but you might be surprised at just how strong these tracks are. Strong without the need for bravado. Through the course of the next twelve songs, there are shades of Country, Southern Rock, Blues and variations of slow paced and more up-tempo songs.
Wylde's lyrics and singing has often been overshadowed by his guitar playing, but on this release they often take the spotlight as the music is more of a device for him to get his thoughts across. That's not to say the songs are devoid of your expected shredding, it's more a case of tasteful playing in order to serve the song-writing. Lost Prayer is a great example of this.
With titles like Forgotten Memory, Yesterday's Tears, Harbors of Pity and Sorrowed Regrets, you can get the idea that this is a very reflective piece. It's mellow, relaxing and thought provoking.
As a musician he's touched on the softer sides before, but this album shows a whole new side to the man. The Book of Shadows album back in 1996 showed a young man with a lot of talent, Book of Shadows II in 2016 shows a man who's continued to develop his talent and also brings a lot of living to his music. It's reflective in a way that can't be taught. It has to be lived.
Categories: Album Reviews