| | |
| --- | --- |
| Posted on December 2, 2015 at 7:50 PM | |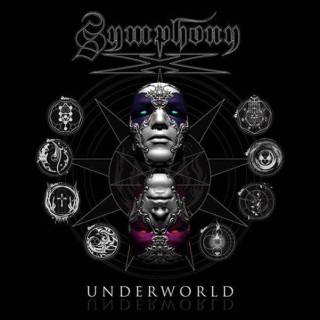 Symphony X – Underworld
Written by Dave Smiles
During their twenty plus year career Symphony X have used various types of metal such as Progressive, Power, Neoclassical and Symphonic. Their themes and ideas being as diverse and intricate as their music, which they use to tell thought provoking stories through concept records and challenging music.
With Underworld, the band's ninth studio album, the main focus is on the songs themselves, rather than creating a full concept album. That's not to say there isn't an overall theme within the album. This time around things are based on the poem Dante's Inferno. It's loaded with plenty of things for fans to discover within the lyrics, music and artwork. In short, this is the type of album Progressive music fans will enjoy. A lot of work has been put into creating hidden references to previous songs and albums, a lot of which centres around the number three. There's a lot to get into if you're a fan who likes to dissect every part of an album from the music to the lyrics to the artwork.
At the same time that there is a strong focus on the individual songs, a lot of time and care has been taken in the sequencing of the album tracks in order to create an album that is intended to be heard from start to finish. With various emotions, moods, elements of heavy and soft, aggressive and melancholy. The listener is able to go on a journey with the band through the albums theme.
Two singles have been released so far, Nevermore and Without You, showing two sides to the band. The heavier thrashier side and the more sentimental ballad side.
The band themselves are at the stage where they've been playing together for such a long time they're aware of each other's abilities and know how to write and perform together. There's a maturity to the band on this one.
With four to five years between albums in recent years, fans of the band eagerly await new music from this band. It also saves the fans from being over saturated in the bands product, taking into account the old philosophy of 'always leave them wanting more.'
Categories: Album Reviews